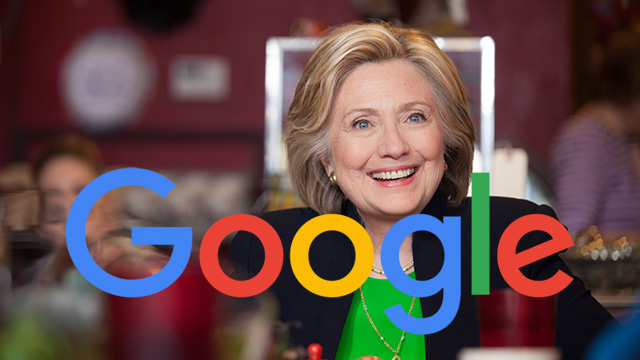 Ninja Bits: Just thinking of the mere concept that large corporate media agencies, government, as well as other large technology companies are indeed collaborating in order to present false senses of what the reality truly is while pursing the effort to properly drive a specific elite in which has been chosen in oder to narrate.
This same concept is probably one of the oldest conspiracy legends for the past decades.
However, due to Hillary's personal private email server, WikiLeaks as well as the Freedom of Information Act has shinned light upon the general public upon just exactly how the empire operations work out for their benefits.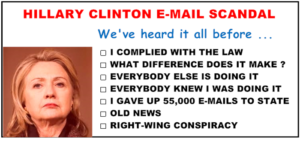 Just a few months ago in March, the online reporting agency, the Free Thought Project, has reported upon the 'explosive emails revealing how the U.S. State Department and Google worked in concert' in order to fixate the government elections upon Syrian President Bashar al-Assad during a trial of forwarding the U.S. geopolitical strategy.
The Free Thought Project had also revealed the Clinton's close establishment with Google as well as YouTube shortly after the release of an email chain had been exposed onto the dark world of the internet. Their article on this subject is nested under the title 'Internet giant bowing down to Clinton's demand for censorship.'
As if this news isn't a bombshell already, Julian Assange (WikiLeaks founder), is also claiming to support Clinton upon her relationship with Google in which he claims that the two are working conside with each other in order to promote the Democratic Presidential Candidate.
Assange states "Google is directly engaged with Hillary Clinton's campaign" just moments before ongoing his claim onto the search engine giant that is used by the US State Department upon "a quid pro quo" basis.
Dr. Robert Epstein, who is a behavioral psychologist, has indeed pioneered a research upon just exactly how search engines can provide an effect upon the elections as well as other ordeals. Dr. Epstein goes onto explaining to Lee Camp just exactly how the effects of a close relationship between a presidential candidate and a large technology firm stating "when one candidate is higher in search rankings – that is, looks better than another candidate in search rankings – that shifts a lot of votes to that candidate. And it's not a tiny number. It's a very, very big number of votes."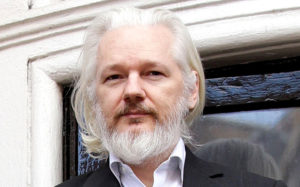 Assange adds onto this "Google is heavily integrated with Washington power, at personal level and at business leve. Google, which has increasing control over the distribution channels,… is intensely allying itself with the US exceptionalism. It shows the will to use that at different levels. It will inevitably influence its audience,"
Assenge goes onto adding more onto his statement "Google is an intensely Washington, DC-aligned company. I see a Google exit from China…It seems much more to do with Google's feeling that it is part of 'family America' and that it is opposed to the Chinese."
Just moments after the revelations from WikiLeaks, SourceFed has provided solid evidence in which does prove that Google may in fact be manipulating their autocomplete in order to favor the presidential candidate Hillary Clinton.
SourceFed explains their strong evidence "If true, this would mean that Google Searchers aren't objectively reflecting what the majority of Internet searchers are actually looking for, possibly violating Google's algorithm. According to a research paper cited in this video, that kind of search result manipulation has the potential to substantially influence the outcome of actual elections."
In the video below, is the powerful YouTube in which explains the connection between the two;

Sources: The Free Thought Project | RT | SourceFed | YouTube
---
This article (This Video Shows you how Google Manipulates the Searchers in Order to Aid Hillary in the Election) is a free and open source. You have permission to republish this article under a Creative Commons license with attribution to the author and AnonHQ.