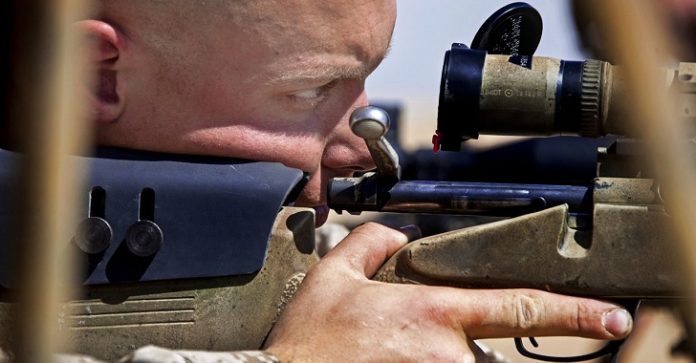 By Michaela Whitton at theantimedia.org
Palestine — A video has emerged showing Israeli soldiers goading each other to shoot at Palestinian protesters. In the commentary — reminiscent of teenagers playing a video game — the soldiers are heard laughing and praising each other on their aim as they target the young Palestinian men.
Since the start of October, the wave of unrest has seen more than 20 Israelis killed and 158 Palestinians. Thousands have been injured or arrested.
The video was released by Palestinian activists after it was reportedly dropped by Israeli soldiers during clashes near the city of Ramallah. The Palestinians say the damning footage refutes claims that the Israeli military only open fire when Palestinians pose an immediate threat.
Filmed from inside an armoured vehicle and translated from Hebrew by an Israeli activist, the soldiers are heard egging each other on and gloating, as they use the protesters as target practice. As the conversation between the two officers develops, the soldiers choose who to aim at by describing the protesters by what they are wearing and what they are doing.
"Yes! He took it in the ass," one is heard saying as the Palestinian falls to the ground. "Right in the ass!"
"Well done!" the other replies as the young man is carried from the scene.
"What a hit! Beautiful!" another says, during the sequence of shots which shows a number of Palestinians being injured by the sniper as they hurl stones with slingshots and roll burning tires. "He's down. He fell. Well done!"another gloats.
In a later scene, a soldier asks: "Did you hit him?" The other replies: "Of course I did, bro."
"Well done, excellent work. It hit." Congratulations are repeated throughout the three-minute video as the same scene repeats itself numerous times. Often the officer checks that the victim is injured or limping and waits for him to be evacuated from the area.

The final scenes show a discussion taking place in Arabic inside the military jeep. While the authenticity of the video has not been confirmed, Ma'an news has confirmed that the Israeli army will be looking into the allegations.