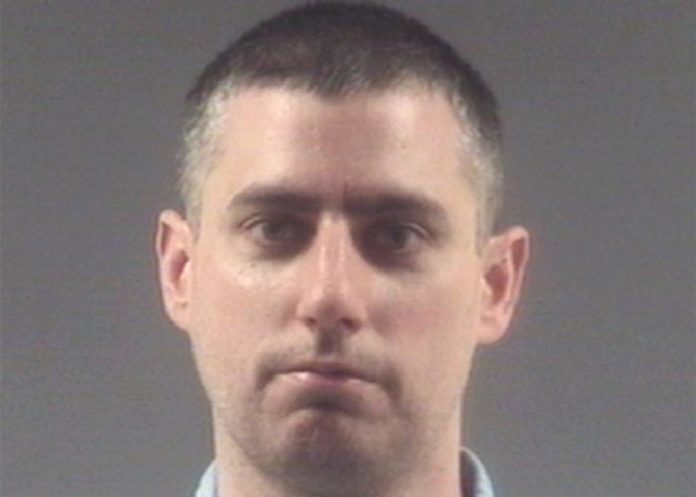 Portsmouth Police Officer, Stephen Rankin, was sentenced to prison for 2.5 years in the shooting death of William Chapman. Rankin was initially charged with first degree murder. The jury acquitted him of murder charges but found him guilty of voluntary manslaughter. Although Rankin was sentenced to prison for his actions, his sentence is a fraction of what he should have received – or would have received – if he wasn't a cop.
This case was wrought with controversy from the start. Rankin was dispatched to a local Wal-Mart for a shoplift in progress. Upon arrival, he engaged 18 year old William Chapman in a physical confrontation in the parking lot. According to Rankin, Chapman knocked his Taser out of his hand. It was during this time that Chapman was shot. The Taser camera caught the moments leading up to the shooting and the moments after. There was a 15 second gap in the camera footage precisely at the time Chapman was killed.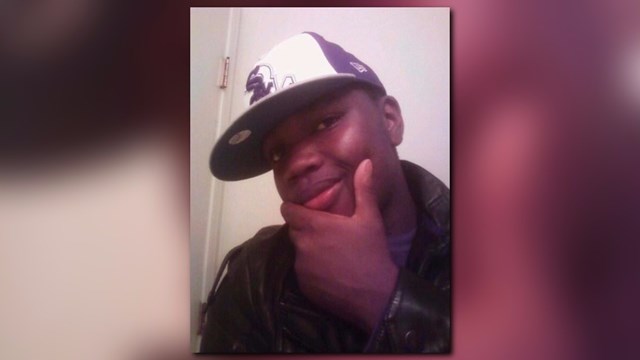 The gap in the video footage lead some to believe that Rankin turned the camera off, so as to not catch what would come next. Some of the witnesses on scene stated that Chapmann was standing with his hands up at the time of the shooting. Rankin stated he was actively struggling with Chapman, when he shot him at close range. Unfortunately for Rankin, the autopsy results did not show any signs of stippling, or gunpowder burns around the wound, which indicated that he was shot at a distance of at least 3-4 feet. This directly contradicted Rankin's account of the incident. Chapman was also unarmed at the time he was shot.
Another shooting of an unarmed black man by a white cop sparked outrage. The calls, from the community for Rankin to be charged with murder, were heard. Unfortunately, the jury didn't see it the same way and handed down a small sentence, which will end up cut in half due to good behavior and time served. The Portsmouth Virginia police department wasted no time in firing Rankin once the indictment was handed down last year. This is not usual practice, it seems, with murderers like Betty Shelby – who killed Terence Crutcher – still actively employed while a murder trial is pending.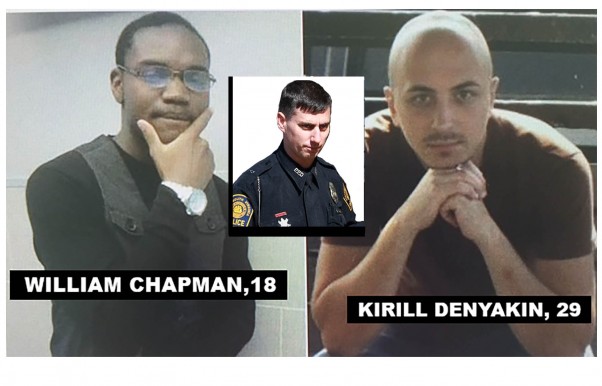 Chapman was not Rankin's first victim. Rankin murdered another unarmed man in 2011. Kirill Denayakin, a Kazakhstani national, was gunned down at his home, where Rankin had reportedly responded for a burglary. According to Rankin, Kirill was intoxicated, refusing commands and "lunged" at him. He also claimed that Kirill "reached for his waistband." As he was "in fear for his life" and fired; killing him instantly. Despite having a microphone and dash cam, the shooting was not caught on video and there were no other witnesses. Charges were brought before a grand jury, who declined to indict him. He shot the unarmed man 11 times, yet the grand jury believed his story.
The Portsmouth Police Department and the city quickly came to a settlement agreement with the family. The family received one million dollars for the loss of a family member. While the sentence handed down is a slap in the face to the family and the community, it is a step in the right direction. However, it is unfortunate that two men had to be gunned down by this animal, before someone put a stop to it.
---
This article (Virginia Cop Sentenced to Prison in Shooting Death of William Chapman) is a free and open source. You have permission to republish this article under a Creative Commons license with attribution to the author and AnonHQ.com.