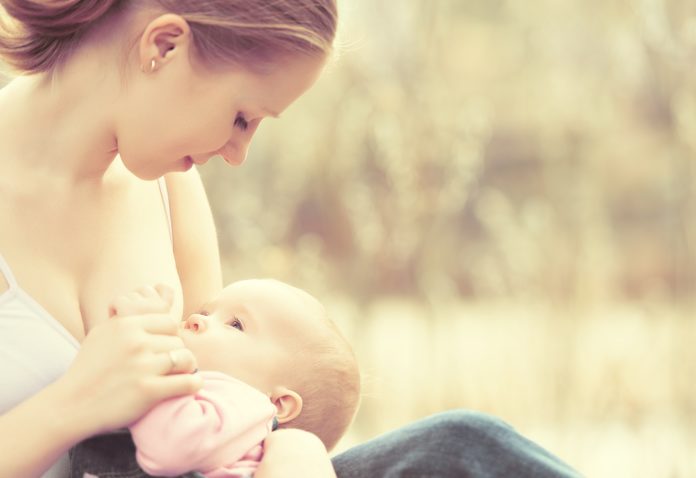 Breastfeeding in public: it's an age old debate about the appropriateness of it. Some are uncomfortable with a mother feeding their hungry child, while others have no issue with it. Some will argue that the hungry baby should have a bottle on standby for such occasions; that the mother should feed only in a private location; that the mother should "cover up." 
Regardless the argument presented from the mother that a hungry child has the right to be fed, and that a private room is not always available, the disagreement, nevertheless, becomes heated. Those who deem it inappropriate will find the statement that "its offensive" enough to back their views.
Recently, a video of a social experiment was made to capture the reactions of the public as a mother breastfed her baby on a train. In the video she is recorded being harassed by a man who approaches her with his concerns about her "offensive" behavior. The mother explains that her baby is hungry and must be fed, but the man continues to point out she should have brought a bottle of expressed milk for the situation or find a private area.
Some people who overheard the conversation in the carriage intervened and told the man that the baby needed to eat. The arguments moved back and forth with him saying he felt uncomfortable with her exposing herself, and that she should move to another carriage. Others intervened as the argument got more heated, telling the man that he should be the one who changes carriage or to simply not look at her as she feeds her baby.
In the video, although some defended the mother, others were happy to not comment or intervene. It was later revealed to the commuters that the man confronting the woman was part of the social experiment.

---
This Article (Watch How Commuters React to Breastfeeding in Public) is a free and open source. You have permission to republish this article under a Creative Commons license with attribution to the author AnonWatcher and AnonHQ.com.