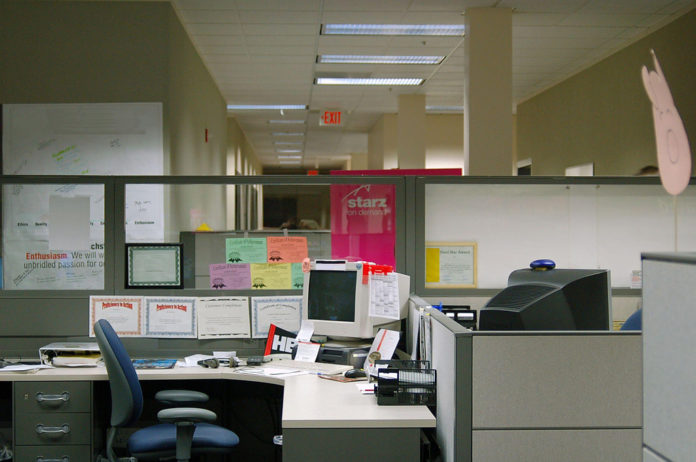 Outdoor air pollution has become a growing concern for governments, environmentalists and the general public. A combination of pollution, unusual weather conditions and climate change contribute to dangerous levels of PM particles in outdoor air.
One of the primary reasons that outdoor air pollution is recognized as a growing concern, is the impact it has on our health and well-being. Exposure to outdoor air pollution can cause stroke, heart disease, lung cancer, and both chronic and acute respiratory diseases, including asthma, according to the World Health Organization (WHO). In fact, 7 million premature deaths were annually linked to outdoor air pollution in 2012.
However, while measures are being taken to improve the quality of air outdoors, the safety of the air we breathe while indoors is also proving to be a growing concern. With the introduction of newer, energy-efficient buildings, experts are beginning to question how these environments, and the bacteria that thrive within it, are impacting our health.
Energy-efficient office buildings, in particular, are regularly being designed with windows that do not open, limiting the amount of fresh air entering into the building. In these environments, mechanical ventilation is relayed for airflow. However, at this moment in time, little is known about the indoor microbiome.
A microbiome refers to a community of microbes that live and thrive in a certain space, including the human gut, mouth and even your workspace. "When you come into your home, or your office, you're completely and continually bathed in those microbes," says Jordan Peccia, a professor and chemical engineer at Yale University.
Studies suggest that the indoor microbiome can have an adverse impact on human health. In a 2001 study, published by the National Center for Biotechnology Information, for example, researchers concluded that children who are more exposed to microbes from the outside world are less likely to develop allergies or respiratory diseases such as asthma.
The scientists were unable to determine which microbes were beneficial to the children's health, however, they were able to conclude that outdoor microbes are beneficial to children. Peccia explains that although "we found no microorganism that seemed to cause asthma, or to protect them from asthma. But what had a strong protection was diversity. If they were exposed to a diverse array of fungi and microbes, they were less likely to get asthma."
Humans spend around 90 percent of their lives indoors, leading many to question how this environment is affecting the human body. Over the past five decades, these indoor environments have drastically changed. Since the energy crisis of the 1970s, efforts have been made to design buildings that are more energy-efficient. As part of this movement, insulation was improved and ventilation standards were lowered to 5 cubic feet of outdoor air per person per minute.
"Our desire to save energy, and our desire to live sustainably, is in some instances driving us to more tightly sealed, mechanically ventilated buildings," says Robin Guenther, a principal architect at Perkins + Will.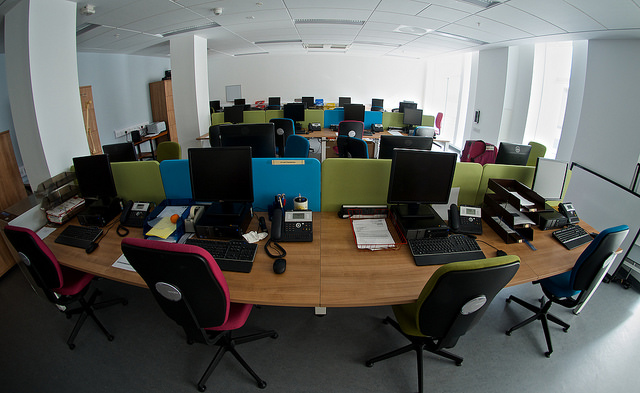 The architectural choices we make – including insulation, furniture and even heating and air conditioning systems – determine the types of bacteria that live and thrive within our environment. Although we are aware that these factors influence the indoor microbiome, we are still uncertain about what these changes are and what they mean for human health.
"Those decisions affect the microbial ecology of a building," Peccia says. "Now we're trying to build a framework so we can start to model buildings and say: This design will lead to this type of microbial ecology."
The most prominent example of the effects of tightly sealed buildings is that of "sick building syndrome," a condition that can cause symptoms such as a cough, chest pain and shortness of breath when individuals are exposed to certain buildings. Although patients suffering from sick building syndrome do not typically exhibit a medical condition that doctors can detect, their suffering is undeniable, says Richard Lockey, MD, director of the Division of Allergy and Immunology at the University of South Florida.
In fact, in many cases of sick building syndrome, symptoms disappear once the patient leaves the building they work in. Although measures have been taken to improve ventilation and limit the amount of noxious fumes in paint and flooring materials, a new era of architectural design is introducing "tighter" buildings, with limited natural air flow.
Thankfully, our current uncertainty about the indoor microbiome and its influences and effects is set to change in the new year. The National Academies of Sciences has brought together a team of scientists, architects, and engineers with the aim of better understanding the indoor microbiome.
The team will report their findings in a review paper, which is set to be released at the beginning of next year. In addition to providing us with some answers to our biggest questions, The National Academies of Sciences hopes the paper will act as a guide for future research into the indoor microbiome.
Image: Flickr User, three6ohchris (CC BY 2.0)
---
This article (Why the Bacteria in Your Office Could be Endangering Your Health) is a free and open source. You have permission to republish this article under a Creative Commons license with attribution to the author and AnonHQ.com.
---
Supporting Anonymous' Independent & Investigative News is important to us. Please, follow us on Twitter: Follow @AnonymousNewsHQ