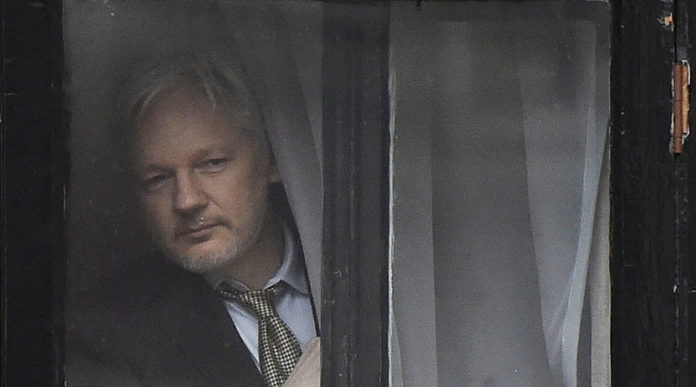 Although the United Nations earlier ruled Julian Assange's detention in Ecuador's embassy in London – in the context of the assault charges Sweden still wants to extradite him for – as unjustified, Guillermo Lasso, the front-runner for the April Ecuadorian elections has vowed to see Assange evicted if he wins the runoff.
In an email exchange with the Miami Herald, Lasso confirmed his position. "We will ask Mr. Assange, very politely, to leave our embassy, in absolute compliance with international conventions and protocols." However, Lasso continued by saying they intend to safeguard Assange in the process. "We vow to take all the steps necessary so that another embassy will take him in and protect his rights."
In what way this will safely happen still remains to be seen.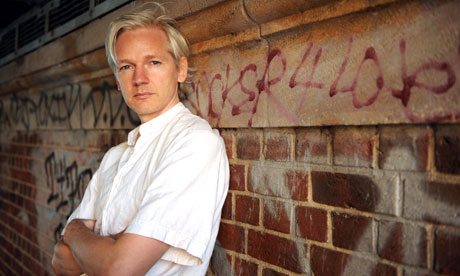 Lasso also pointed out to the Herald Assange's promise to leave the embassy if Chelsea Manning's 35-year-sentence was pardoned; though Manning's sentence was commuted, not pardoned.
Assange has fought extradition to Sweden since 2010, when accused of rape and sexual assault. Assange took refuge in the embassy in 2012, claiming political asylum, voicing his concerns that the Swedish charges were a trumped-up case to aid in US extradition for his role in publishing Manning's leaks, amongst thousands of other diplomatic cables. In 2014, the allegations of assault were almost thrown out and the prosecutor rebuked for breaching her duty to "progress the preliminary investigation" in Swedish court. In 2015, prosecutors dropped their investigation on the two lesser charges, but maintained the rape charge.
In November 2016, it was reported that Assange answered questions on the assault allegations when Swedish prosecutor Ingrid Isgren visited the embassy, including requesting Assange to submit to a DNA test. This occurred shortly after the UN condemned Sweden's abuses against Assange.
Back Then and the Lead Up to Assange's Ecuadorian Residence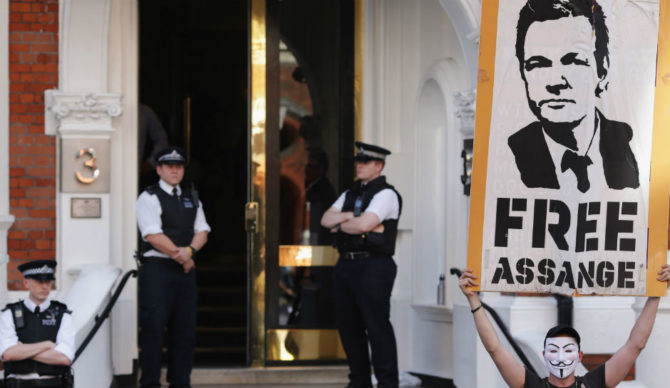 Eight weeks after the initial rape and assault allegations became known, Assange was still wondering if official charges would be laid or dismissed. The allegations, which Assange has always denied, came at a time when he had just released some 77,000 classified Pentagon documents regarding the Afghan conflict – "without removing the names of Afghan intelligence sources for NATO troops," reported the NY Times in 2010.
Four weeks after the NY Times interview, Assange found himself targeted by Interpol over the allegations. He was released on bail in Dec. 2010 without being formally charged.
The Guardian at the time was able to publish official accounts of what took place between Assange, 'Miss A' and 'Miss W':
"We understand that both complainants admit to having initiated consensual sexual relations with Mr Assange. They do not complain of any physical injury. The first complainant did not make a complaint for six days (in which she hosted the respondent in her flat [actually her bed] and spoke in the warmest terms about him to her friends) until she discovered he had spent the night with the other complainant.
"The second complainant, too, failed to complain for several days until she found out about the first complainant: she claimed that after several acts of consensual sexual intercourse, she fell half asleep and thinks that he ejaculated without using a condom – a possibility about which she says they joked afterwards.
"Both complainants say they did not report him to the police for prosecution but only to require him to have an STD test. However, his Swedish lawyer has been shown evidence of their text messages which indicate that they were concerned to obtain money by going to a tabloid newspaper and were motivated by other matters including a desire for revenge."
Today…Making Sense of a Mess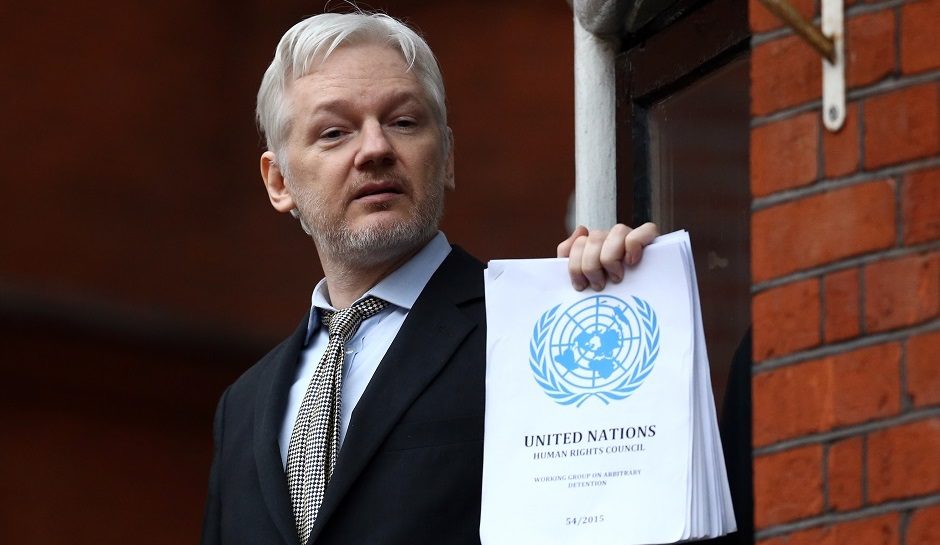 Even after the 2016 ruling by the UN announced Assange should be able to walk a free man and be compensated for his "deprivation of liberty," the UK Foreign Secretary Phillip Hammond denounced the decision as "ridiculous," and that it "changes nothing."
However, during Assange's appeal to the Republic of Ecuador for asylum, he was already serving a 550-day house arrest; following 10 days in isolation in Wandsworth Prison, and after which he lost his appeal against extradition in the UK's Supreme Court. Yet, he was never formally charged.
The basis of the UN decision was in part on this clause:
"When it is clearly impossible to invoke any legal basis justifying the deprivation of liberty (as when a person is kept in detention after the completion of his sentence or despite an amnesty law applicable to him) (category I);
Assange's worry is in part based on Sweden's refusal to "recognize the political asylum granted" and its insistence that Assange give up his asylum rights for extradition "without any guarantee of non-refoulement to the United States where he faced…a well-founded risk of political persecution and cruel, inhumane and degrading treatment."
This is the crux of the ruling amongst the other 18 pages (you can read here); with one dissenter stepping away from proceedings for his own valid reasons.
All in all, at this stage, if Assange were to step foot out of the embassy tomorrow – or in April – he will still be arrested and extradited, contrary to the UN recommendations.
.

---
This article ([Investigative] Will Assange be Extradited, Evicted or Simply Relocated Following Ecuadorian Elections?) is a free and open source. You have permission to republish this article under a Creative Commons license with attribution to the author AnonWatcher and AnonHQ.com.
---
Supporting Anonymous' Independent & Investigative News is important to us. Please, follow us on Twitter: Follow @AnonymousNewsHQ