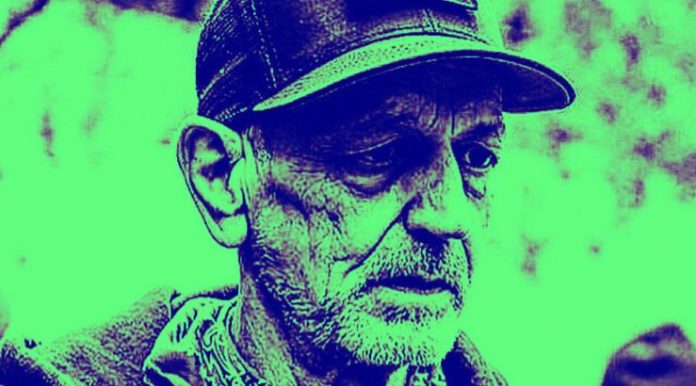 Willem Van Spronsen, a 69-year-old activist, was shot and killed by police outside a Tacoma detention center in Washington last week. He was reportedly armed with a rifle while throwing incendiary devices at the immigration prison when police shot and killed him.
According to police, Spronsen attempted to ignite a propane tank next to one of the buildings and had also set a car on fire.
Loretta Cool, police spokesman for the incident had told KOMO News that all four officers present fired their weapons, immediately killing Spronsen. Cool gave no comment on if Spronsen fired on the officers first, but stated the officers did call out to him before opening fire.
Prior to the incident, a peaceful demonstration took place six hours earlier, in front of the same detention center. Another rally was scheduled to occur until the shooting disrupted plans. It was later moved to an alternative location.
GEO Group, the company who owns the facility, accused the media of being responsible for the shooting in an email to Associated Press. The email gave a statement on how media reports of the current conditions within the detention centers "have led to misplaced aggression and a dangerous environment for our employees, whose safety is our top priority. Violence of any kind against our employees and property will not be tolerated. We are thankful for the quick and brave action by the Tacoma Police Department, which prevented innocent lives from being endangered."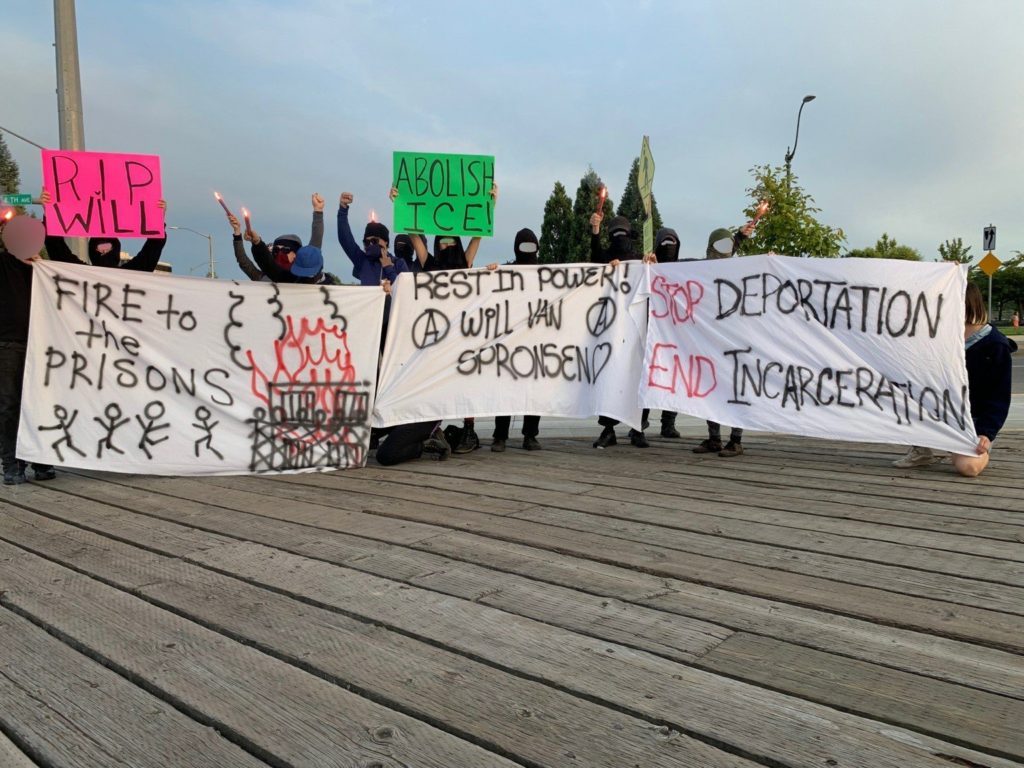 GEO Group has denied their detainees are treated inhumanely, insisting that the facility provides air conditioning, medical services and beds for the detainees.
Shortly after Spronsen's death, friends identified him as an anarchist.
Puget Sound Anarchists provided a statement after the shooting:
"We find his actions inspiring. The vehicles outside the detention facility are used to forcibly remove people from their homes and deport them, often to situations where they will face severe danger or death. Those vehicles being destroyed is only a start of what is needed. We wish the fires Will set had freed all the inmates and razed the entire Northwest Detention Center to the ground. And we miss our friend and wish from the bottom of our hearts that his action had not ended in his death."
Deb Bartley, a friend of Spronsen's told the Seattle Times:
"He was ready to end it. I think this was a suicide. But then he was able to kind of do it in a way that spoke to his political beliefs … I know he went down there knowing he was going to die."
You can listen to Spronsen's final statement, an audio manifesto, here.