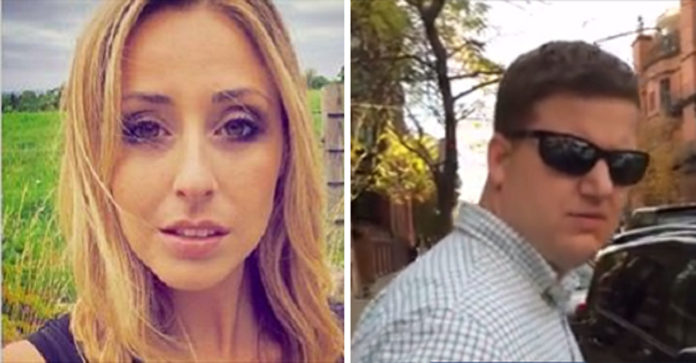 Jase Dillon captured a two minute video of a man filming her without consent, after deciding to turn the tables on him. The post that she uploaded of her confrontation with the stranger, went viral with over 2 million views.
In an interview with Cosmopolitan, Dillan explained the disturbing situation which caught the man filming several women in 10 minutes, including two young girls who she claimed couldn't be much older than 14.
"As I was approaching my vehicle, I noticed a man with a camera. When he saw that I stopped short, he flipped around and tried to concealed the camera," Dillan said.
At one stage, when the man confronted her back, he was recorded as saying "why do you think I would need your permission?"
Unfortunately, it may be that the man's question is valid, as he was not violating any laws. "Technically it is not illegal. It is perfectly leagal to film a clothed woman,. But does it make it right when you're zooming in crotch and asses? No it does not."
"Just another day on Newbury St. please help me find and identify this creep. Not only did he film my crotch and backside, along with the same of at least 8 other women that i personally witnessed in less than 10 minutes, but I decided to confront him after watching him do the same to 2 girls who could not have been more than 14 years old. DISGUSTING."
---
This Article (Woman confronts man after filming her without permission) is a free and open source. You have permission to republish this article under a Creative Commons license with attribution to the author and AnonHQ.com.