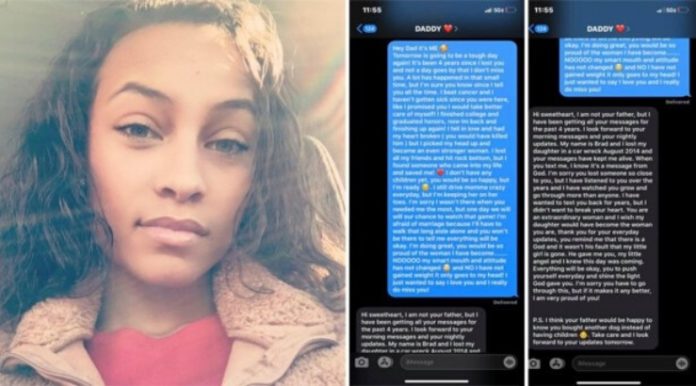 An Arkansas woman who texted the phone number that belonged to her father every day since his death four years ago, received a shock when she received a response from a bereaved man who shared grief quite similar to her own.
Chastity Patterson, a 23-year-old woman from Newport, Arkansas, had been texting her dad's old number for years before she received the surprise message from a man on the other end.
Patterson was sending her life updates to Jason Ligons, whom she considered a father figure and who had been close to her all her life prior to his passing in 2015. The messages were a means for her to cope with the loss of a man so important to her.
However, the Newport resident had been unknowingly sending messages to a man named Brad, whose daughter died in a 2014 car accident.
On October 25, the four-year anniversary of Ligons' death, Patterson sent a message to Ligons' old number.
"Hey Dad it's ME. Tomorrow is going to be a tough day again."
Patterson then proceeded to send a lengthy message that explained her recent triumphs in life, including having beaten cancer, graduating from college, and not getting sick since Ligons passed away. She added that she had fallen in love and had her heart broken before joking that Ligons "would have killed him."
In the message, which was posted on her Facebook page and has been shared over 289,000 times, she wrote:
"I lost all my friends and hit rock bottom, but I found someone who came into my life and saved me!"
She added:
"I'm doing great, you would be so proud of the woman I have become."
Signing off, she said:
"I just wanted to say I love you and I really do miss you!"
I text my dad everyday to let him know how my day goes, for the past Four years! Today was my sign that everything is okay and I can let him rest! ❤️ Jason Ligons

Posted by Chastity Patterson on Thursday, 24 October 2019
She then received a surprising and heartwarming reply from Brad, who told her that he had been reading her messages the whole time.
Brad wrote:
"Hi sweetheart, I am not your father, but I have been getting all your messages for the past four years.

I look forward to your morning messages and your nightly updates.

My name is Brad and I lost my daughter in a car wreck August 2014 and your messages kept me alive.

When you text me, I know it's a message from God."
He then added:
"I'm sorry you lost someone so close to you, but I have listened to you over the years and I have watched you grow and go through more than anyone.
I have wanted to text you back for years, but I didn't want to break your heart.
You are an extraordinary woman and I wish my daughter would have become the woman you are.
I'm sorry you have to go through this, but if it makes it any better, I am very proud of you!"
In her post, Patterson said that she saw the response as a "sign that everything is OK," and she could finally let Ligons go.
In a follow-up post, Patterson explained that while Ligons wasn't her biological father, he was still the major male figure in her life from a very early age.
She explained:
"He never missed a school dance, prom, my games and YES he would give me long talks about my mouth and attitude. I had to introduce my boyfriends to him (If I was allowed to date) and he would act like a normal dad and give us the long talk.
I've cried with him, told him everything and even became very independent because he took the time to love me and show me what happiness looks like. SO YES Jason was my father but he was a role model for many kids in our town.
I shared my messages for my friends and family to see that there is a God and it might take 4 years, but he shows up right on time!"
By Elias Marat | Creative Commons | TheMindUnleashed.com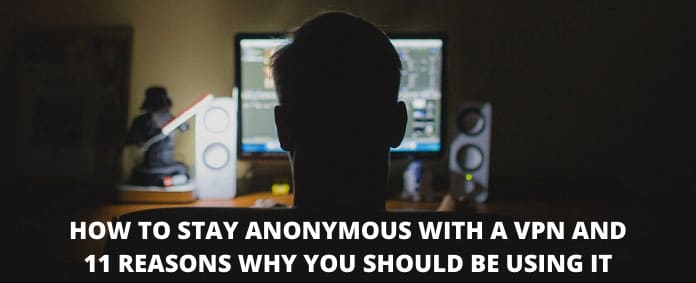 Get Your Anonymous T-Shirt / Sweatshirt / Hoodie / Tanktop, Smartphone or Tablet Cover or Mug In Our
Spreadshirt Shop
!
Click Here
Remove all ads by clicking here