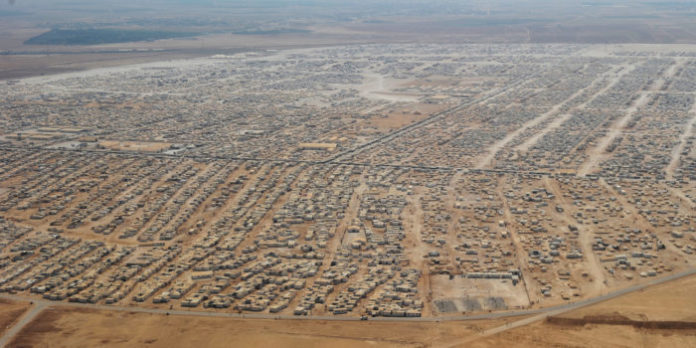 Citing national security interests, Kenya announced plans Friday May 6th, to shutdown the countries two largest refugee camps – Dadaab and Kakuma. Dadaab is consequentially the largest refugee camp in existence worldwide, home to an estimated 321,000 asylum seeking refugees from the war-torn country of Somalia – the camp was only designed to host 90,000 people. Kakuma is said to host nearly 50,000 refugees, largely entering the country from war-torn Sudan.
This is not the first time the Kenyan government has threatened to close these establishments,  just last year Kenya threatened to do the same. But in the face of international pressure and after outcry from human rights organizations the world over, the country decided to keep the camps open for another year. However, the difficulty of being a global civil rights leader surrounded by war and chaos, while handcuffed by political corruption within their own country, is a burden becoming too large to bear.
After another year of senseless violence, millions in paid expenses for care of foreign refugees, and countless attacks on Kenya at the hands of the very people they have let into this country; the time has come for Kenya to look out for its own interest and make drastic changes to their diplomacy system. Can you blame them?
Kenyan officials have already announced that the Department of Refugee Affairs has been disbanded and reassigned. This was the primary branch of the Kenyan government that dealt with refugee registration and "works with humanitarian organizations looking after the welfare of refugees." The next step in this process will include the complete shut down of the Dadaab and Kakuma refugee camps.
The government gave no immediate timeline as to when the camps will close for good, or where they will send its nearly 400,000 inhabitants. Officials only went on to state that the camps will be closed "within the shortest possible time." You can read the official press release from the Kenyan government below.
GOVERNMENT STATEMENT ON REFUGEES AND CLOSURE OF REFUGEE CAMPS pic.twitter.com/kQVyv1T51G

— National Police (@NPSOfficial_KE) May 6, 2016
Human rights groups around the world have already reacted with outrage, condemning this decision. But honestly, other then offering criticism, what have they done to address the problems Kenya is dealing with? These organizations have not directly attended to hundreds of thousands of people like Kenya has, for years on end.
Muthoni Wanyeki, Amnesty International's Regional Director for East Africa went on to say "This reckless decision by the Kenyan government is an abdication of its duty to protect the vulnerable and will put thousands of lives at risk. It could lead to the involuntary return of thousands of refugees to Somalia and other countries of origin, where their lives may still be in danger. This would be in violation of Kenya's obligations under international law."
Reckless closure of world's biggest #refugee camp in #Kenya will put thousands at risk. https://t.co/wzBD66rzpo pic.twitter.com/0zLVGtuSGV

— AmnestyInternational (@amnesty) May 6, 2016
Planned closure of Dadaab & Kakuma refugee camps in #Kenya highlights continued and blatant neglect of millions of refugees around the world

— MSF International (@MSF) May 6, 2016
Source: NPR
---
This article (Worlds Largest Refugee Camp to be Shut Down) is a free and open source. You have permission to republish this article using a creative commons license with attribution to the author and AnonHQ.  You can also join the conversations at www.anonboards.com.