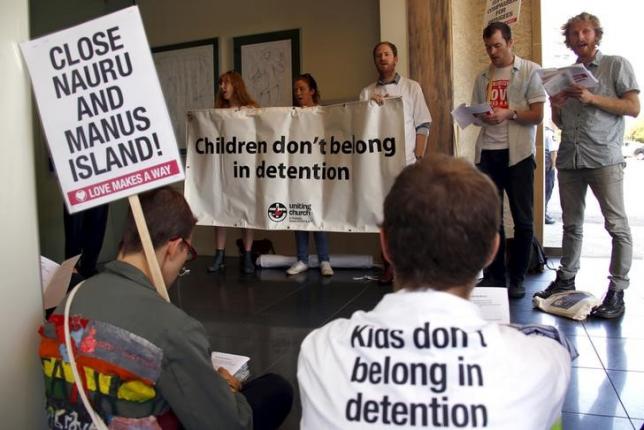 Australia – Two separate cases of refugees have set themselves on fire as an act against Australian immigration policy.
One 21-year-old Somali woman set herself alight at Nauru, and is said to be in a critical condition. It was the second incident in late April, following a 23-year-old Iranian man who also set himself on fire. He later died, Australian officials have announced.
Both refugees were housed in the same complex. Under strict immigration policy, asylum seekers are either sent to Nauru – where the center holds around 500 people – or Manus Island in Papua New Guinea. The Manus Island detention facility has been under UN scrutiny in the past, when G4S was accused of being in violation of human rights, in 2014.
The hardline policy has been pursued by successive governments, with it unlikely to change in this year's elections.
Reuters reported Immigration Minister Peter Dutton acknowledging the rise in self-harm cases in these facilities, but in the same breath, accused the refugee advocates of irritating the situation, giving asylum seekers "false hope."
Dutton noted that advocates were "encouraging some of these people to behave in a certain way."
"The recent behaviors in Nauru are not protests against living conditions. They aren't protests against health care, they aren't protests against the lack of financial support," Dutton addressed a news conference in Canberra.
Omid, the Iranian refugee was reported to have said "I can't take it anymore," before pouring petrol over himself in front of his wife and setting himself alight.
Dutton was questioned on the medical treatment of the refugees, in which he responded "4,500 kilometres (2,800 miles) from Australia, it is not as if we're heading out to Bondi to try and pick up somebody."
This comes at a time when Papua New Guinea announced it will close Manus Island after a Supreme Court ruled the facility unlawful.
"As I have said, and as the Australian government has consistently acted, we will work with our PNG partners to address the issues raised by the Supreme Court of PNG," Dutton said in a statement after the announcement.
However, Australian officials are digging their heels in, ruling out accepting more than 800 refugees into Australia, saying they were never eligible to resettle in the country.
Sources: Reuters, The Telegraph.
---
This article (Refugees Set Themselves on Fire in Protest Against Australian Asylum Laws) is a free and open source. You have permission to republish this article under a Creative Commons license with attribution to the author AnonWatcher and AnonHQ.com.