Smog is no stranger to city dwellers, we accept that it's there and think nothing of it. In reality, smog contains soot particles and sulphur dioxide and inhaling it over a long period of time can do some serious damage to our body.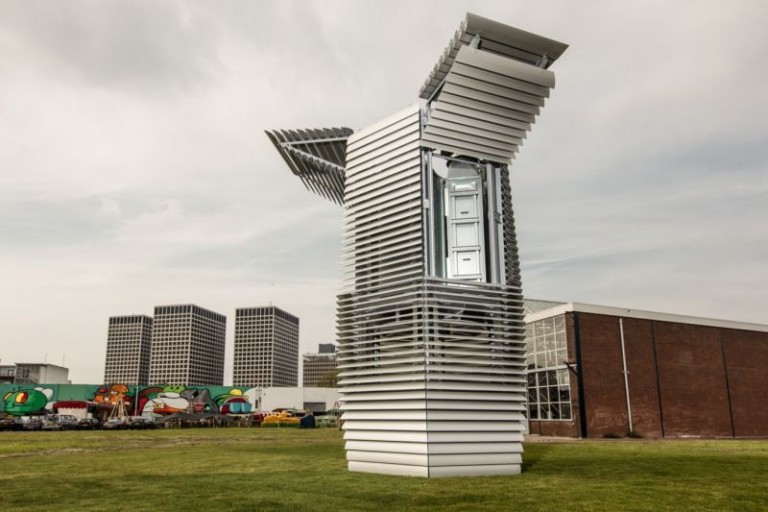 Dutch designer Dan Roosegaarde accompanied by a team of engineers have been working on 'The smog free project' to create and construct the world's largest smog-vacuum cleaner.
The project started off on fundraiser site Kickstarter on the 22nd of July 2015 and to date managed to raise €113,154. The campaign to raise the money required was so successful, Dan Roosegaarde managed to erect the first purifier this September in Rotterdam.
The seven meter tall uses the same technology to that of your common house hold air purifier but only on a much larger scale. Plus the design is not an eye sore, the white tapered exterior gives it a modern contemporary design.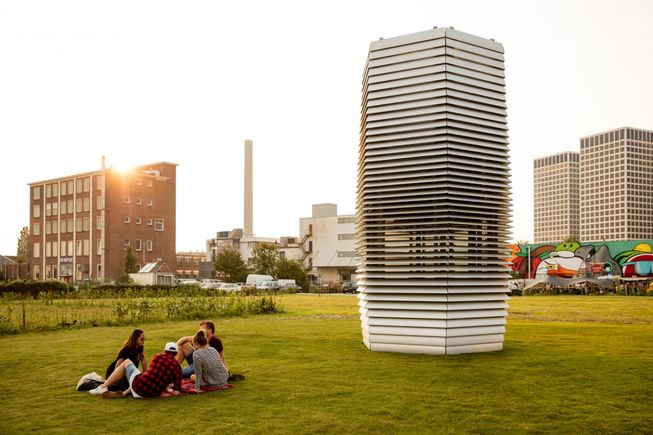 The structure only requires 1,400 watts of electricity which runs on green energy. Smog is sucked into the purifier through the top and clean air is released through its six sides and will be located at specially selected area's and parks.
But the purifier will not stay in Rotterdam, Roosegaarde eventually wants to travel to cities notorious for smog such as Beijing, Pairs and Los Angeles, so that people all over the world can experience clean air and help further the project.
Roosegaarde stated in his kickstarter campaign that "I think the smog-free tower, the smog-free park, the bubble of clean air creates a place where NGOs, concerned citizens, makers like you and me can meet, can work, can think together; do what we need to do to make a city smog free".
And the benefits of the purifier do not stop there, the unit cleans 30,000 cubic metres of air an hour, ions get trapped with dust particles and stored inside the tower, the particles are then collected forming a powder that consists of 42% carbon. Since Roosegaarde believes in a future without waste, the powder is then compressed to create rings and cufflinks for the supporters of the campaign in return for their donation.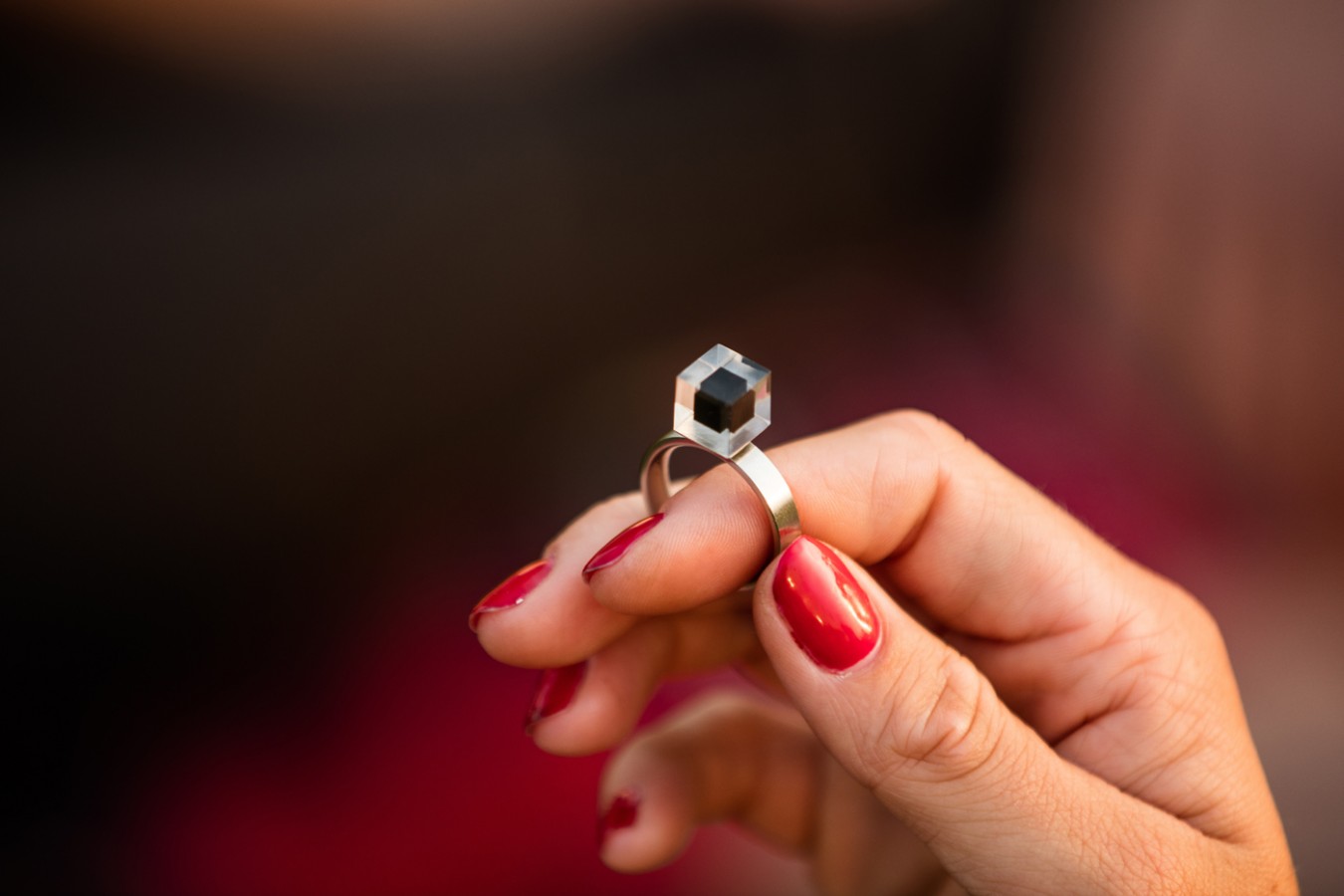 Roosegaarde explains that "the Smog Free Park is not intended as a final solution, but as a tangible solution of what a clean future could look like. It's time to make people become part of the solution instead of the problem."

Feature Image Source: Wikimedia Commons
---
This Article (World's First Smog Purifier Has Potential To Reduce Pollution ) is free and open source. You have permission to republish this article under a Creative Commons license with attribution to the author and AnonHQ.com.