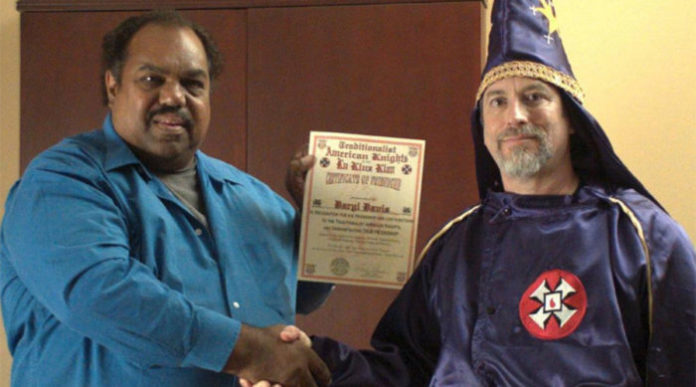 If somebody hates you, don't hate back. Love the person and the person will soon realize that love is far greater than hate. Hate can't win.
The Ku Klux Klan (KKK) is a past and present movement in the United States, advocating extremist reactionary currents such as White Supremacy, White Nationalism, and anti-immigration. The group was notorious in the past for using extreme violence against groups or individuals they opposed.
One of the racial groups the KKK hate the most is the black race. Some black people living in the United States have suffered atrocities at the hands of the KKK in the past. Klan members deliberately target blacks – beating them, and sometimes killing them, and destroying their properties. Klan members have a belief that no race should exist in the United States, except that of the white race.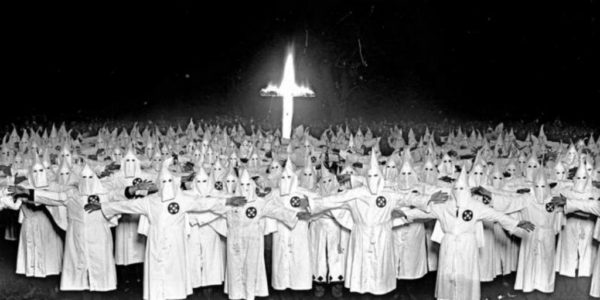 In recent times, the KKK has lost some of its support, both in members and activities, however, there still remains a handful of them. The Southern Poverty Law Center estimates that there are between 5,000 and 8,000 Klan members currently living across the United States.
The KKK is fast losing ground. If the actions you are about to read were to be repeated, the KKK would soon likely cease to exist.
A black man named Daryl Davis has devised an intelligent means to convert KKK members from hating the people they hate to loving them. These converts are now turning their backs on the Klan they used to hold in high esteem.
Daryl Davis meeting with Pastor Thomas Robb, National Director, Knights of the Klu Klux Klan #KlanWeTalk #SxSW2016 pic.twitter.com/01KZQJDvKc

— AccidentalCourtesy (@ACDocumentary) March 9, 2016
Mr Davis is a musician living in the city of Chicago, Illinois. He made an unusual move to combat the racial and extremist views the KKK has on other races in the United States.
During his music career, Davis has played together with famous and influential musicians including Chuck Berry and Little Richard. Unknown to many of Davis' friends and colleagues, he has befriended Klan members since the 1980s. Currently, Davis has managed to make more than 200 Klan members see the error of their ways, and they have turned their backs on the group.
According to Davis, he used a simple method to gain these converts. Once he discovered that somebody was a Klan member, he would get closer to the person and befriend them. When he finally achieved friendship with the person, Davis revealed he would gently seek an answer to the simple question: "How could you hate me when you don't even know me?"
"I appeal to people's common sense. I don't seek to convert them but if they spend time with me, they can't hate me," Davis said.
A better pic of the glorious @ACDocumentary Movie Poster #SxSW2016 #gold pic.twitter.com/9EmO3Grj4Z

— AccidentalCourtesy (@ACDocumentary) March 16, 2016
Through the extraordinary patience of Davis, he was able to befriend famous Klan member, Roger Kelly. At the time, Kelly held a position known as the Grand Dragon in the Klan. Davis was able to woo Kelly into leaving the Klan, and now, Kelly has asked Davis to be his daughter's godfather. Kelly has also presented his Klan robe to Davis as a gift, saying he was hugely ignorant in the past. Davis said he hopes to put the robe he received from Kelly in a special museum.  In fact, Davis and Kelly today are best friends.
Apart from Kelly, Davis also reached out to another Grand Dragon in the Klan named Scott Shepherd. The actions of Davis made Shepherd also leave the Klan. When Shepherd left the Klan, he publicly expressed guilt for what he had done while in the Klan.
"He took me in like a brother. You can take a positive action against a negative action and come out well. It's one step at a time with Daryl. I think he can convert people," Shepherd testified about the influence Davis has had on him.
The patience and perseverance Davis has showed isn't going unnoticed. Filmmaker Matt Ornstein captured Davis' good deeds in a documentary titled Accidental Courtesy. The documentary is currently screening in a number of theaters across Los Angeles, California.
The documentary shows that not everyone can do what Davis did. The documentary features a black activist named Kwame Rose.  Kwame is seen in the documentary telling Davis to "stop wasting your time going to people's houses who don't love you, a house where they want to throw you under the basement. White supremacists can't change."
Even Black Lives Matter organizer J.C. Faulk described the actions of Davis as reprehensible. Many in the documentary were wondering what Davis was trying to achieve by bringing close to him people who hate him.
In the documentary, aside from being a friendly man, Davis also proved he knows the history of the KKK.
Its never easy to disagree, but #KlanWeTalk to understand each other? Photo: @kwamerose & Daryl Davis in Baltimore. pic.twitter.com/rokEGghYwb

— AccidentalCourtesy (@ACDocumentary) March 19, 2016
"Knowledge, information, wit, and the way you disseminate these attributes can often prove to be a more disarming weapon against an enemy or someone with whom your ideology is in conflict, than violence or lethal weapons," Davis said.
The popularity of Davis has soared since his initiative was made public. Many people have congratulated and urged him to keep up with his good deeds.
---
This article (Black Musician Uses Common Sense to Convert more than 200 KKK Members in Klan [Video]) is a free and open source. You have permission to republish this article under a Creative Commons license with attribution to the author and AnonHQ.com
---
Supporting Anonymous' Independent & Investigative News is important to us. Please, follow us on Twitter: Follow @AnonymousNewsHQ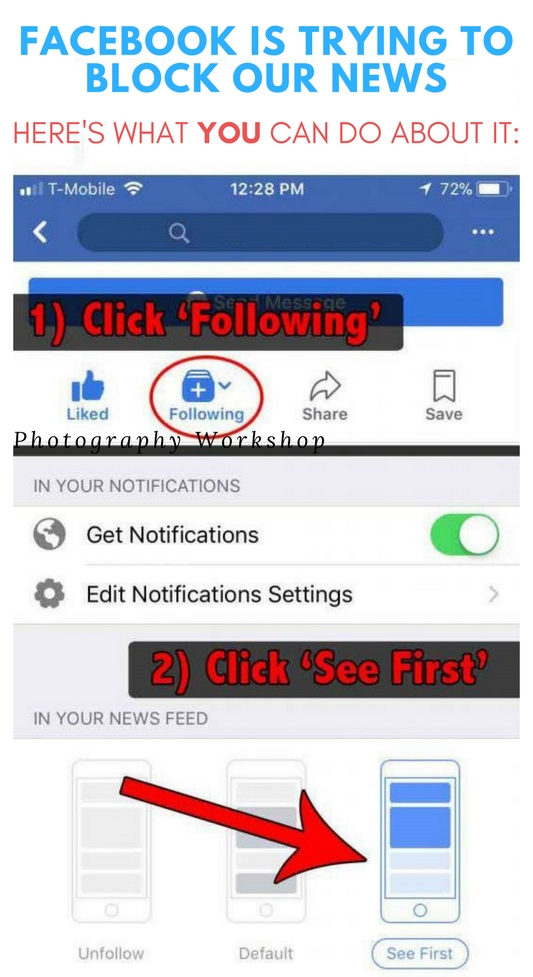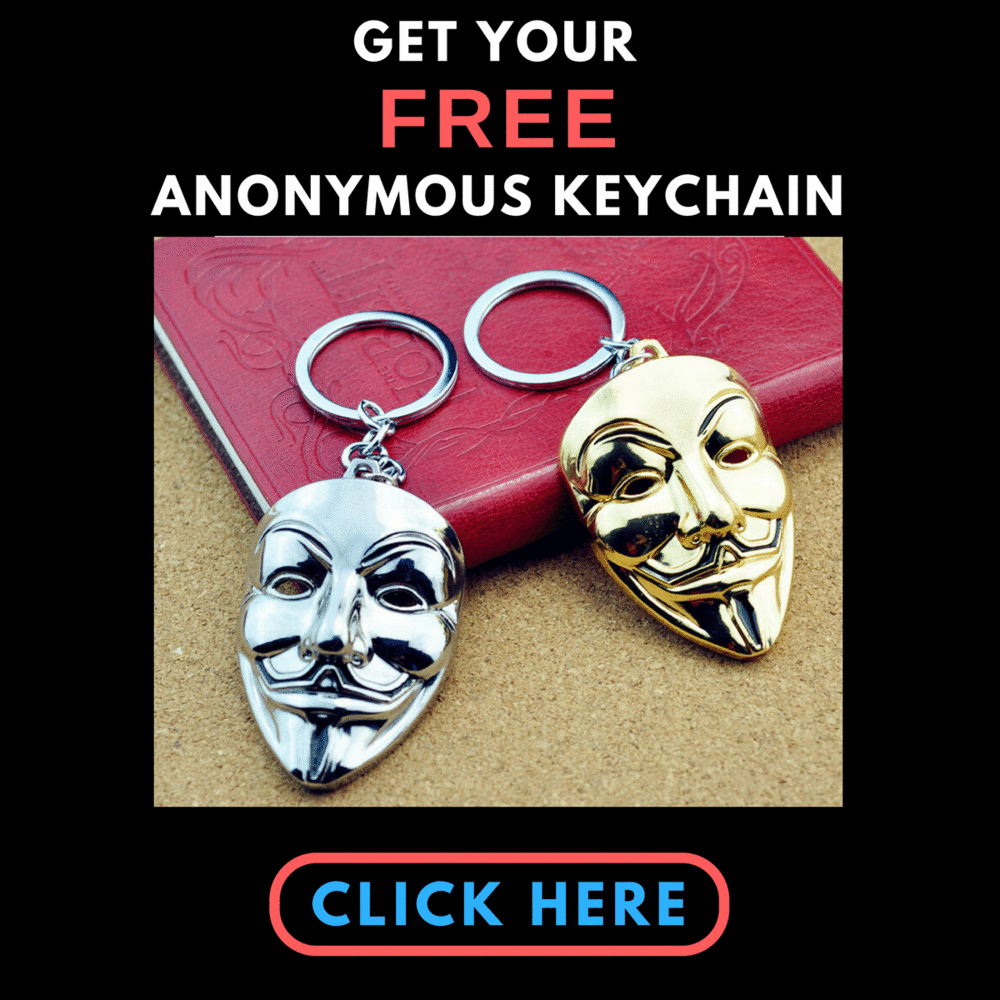 ---
Anonymous recommends: Click Here To Surf & Download Anonymously, Protect Yourself From Any Hackers Or Spy Agencies And Get Around Censorship Filters
Click here to follow us on steemit.com, the decentralized social media platform with no censorship and get paid for your posts, likes and comments!