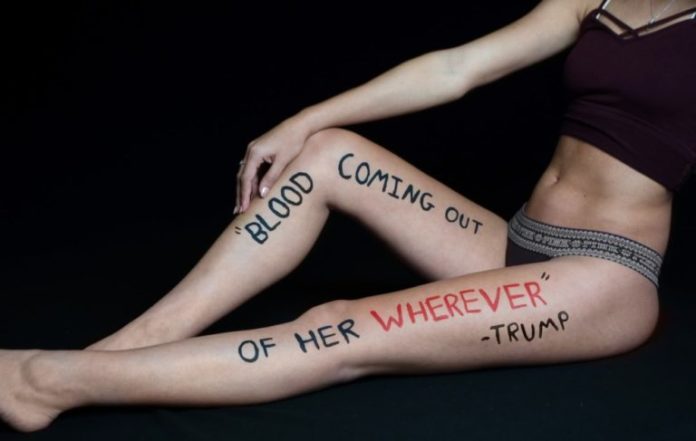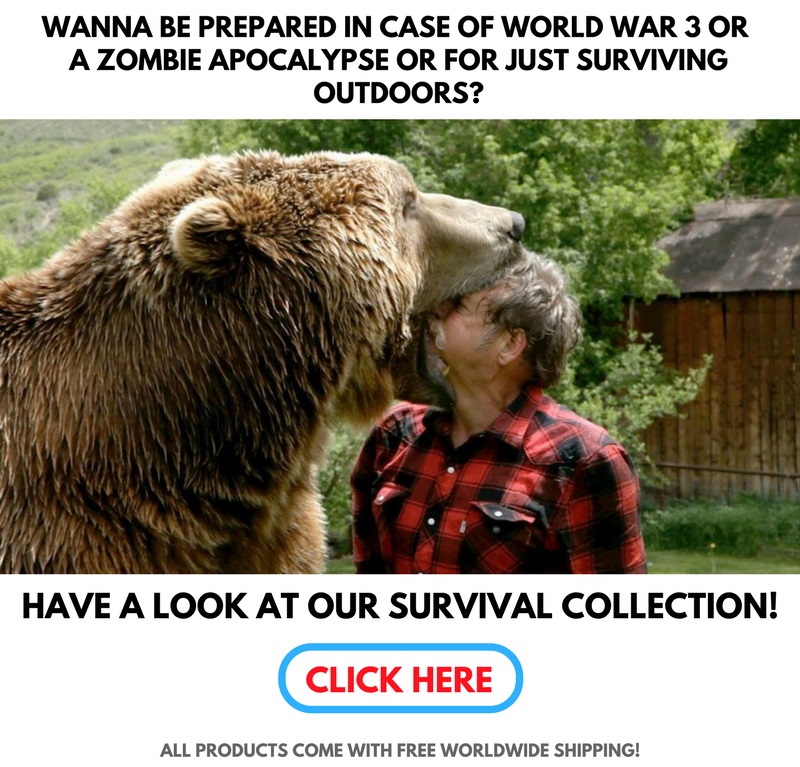 By Amanda Froelich at trueactivist.com
An 18-year-old's photo project is going viral. When you see these pictures, you'll understand why…
Though she was two weeks too young to vote in this year's election, Aria Watson didn't keep quiet about the President-elect Donald Trump. The aspiring photographer told Huffington Post:
"I never really cared for or understood politics, but this year was different. When I saw that Donald Trump actually won, my heart shattered."
Distraught by the election's outcome, Watson decided to focus on the lewd comments Trump has made in the past as part of her photography project. In the following images, women are photographed with offensive statements written across their bodies.
They're not safe for work, which is kind of the point. Women are so much more than their bodies: they are intelligent, caring, humble, inspiring, feeling, capable, and empowered beings who deserve just as much respect and appreciation as men. 
"All I wanted from these photos was to help people realize who Donald Trump really is. I know most people are set on their opinions about Trump, but I just hope one person sees '#SignedByTrump' and it opens their eyes," the artist explained to BuzzFeed News.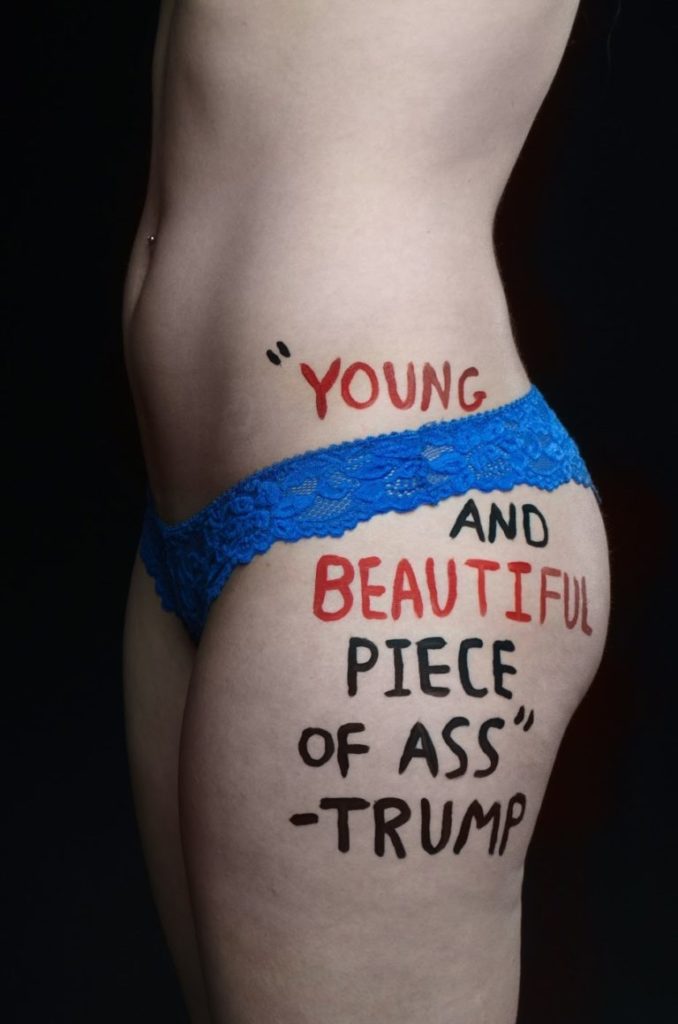 After posting the photos on Instagram and Facebook, they were promptly removed due to nudity. Tumblr, however, allowed the project to be seen and the post quickly gathered more than 50,000 notes in one day. Since the photo series has gone viral, it has received almost 100,000 notes.
Aria wants the models  (who are friends and family members) to remain anonymous. If she had more contacts of color who are older than 18, she says, they would have featured in the shoot, as well. 
"To everyone who has supported me and "#SignedByTrump," don't let anyone silence you. Don't be afraid to speak up about what you are passionate about," says Watson. "I don't know why Donald Trump is in office, or how this even happened, but he is. What we need more than ever is to come together. We are stronger together."
The following images speak volumes follow: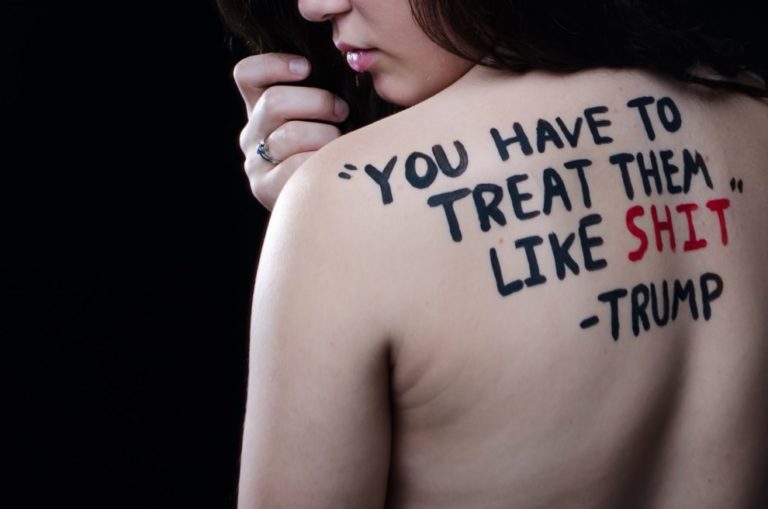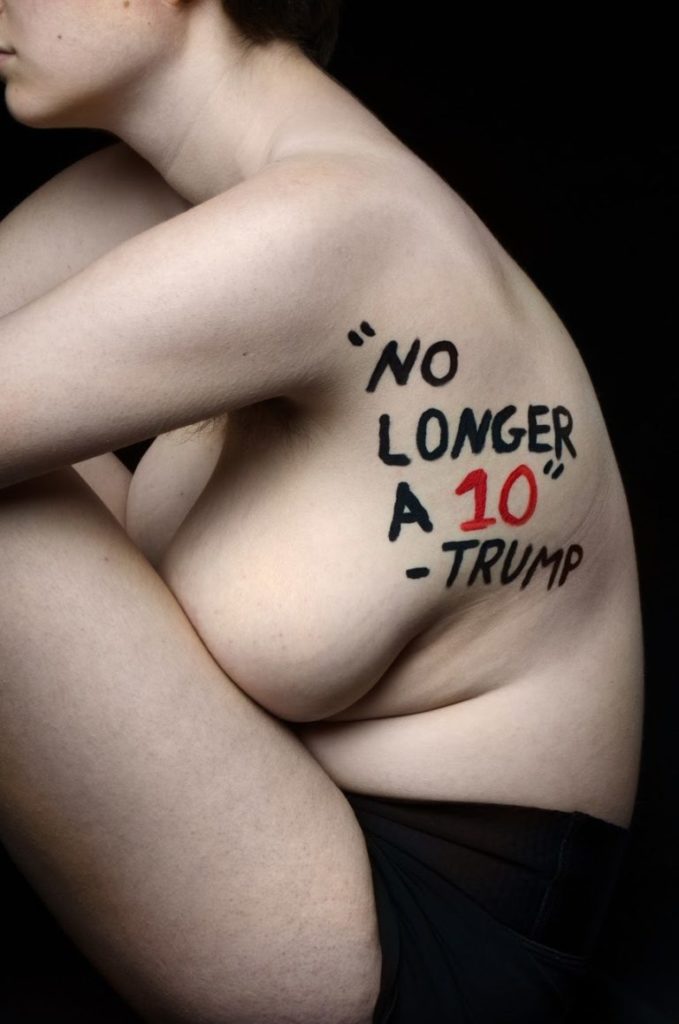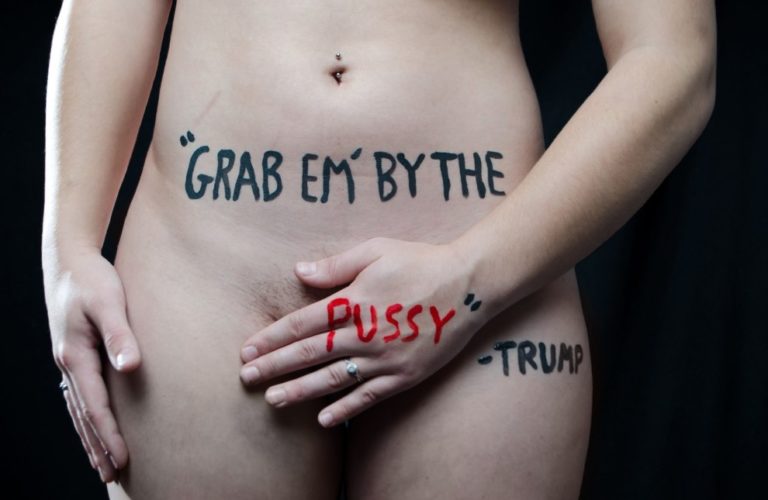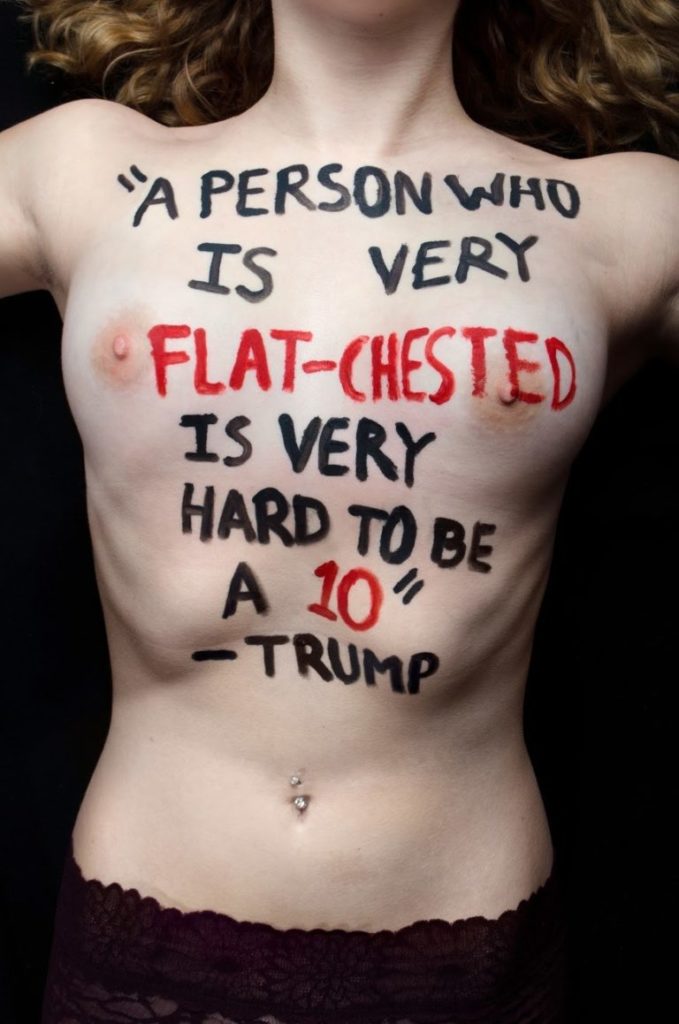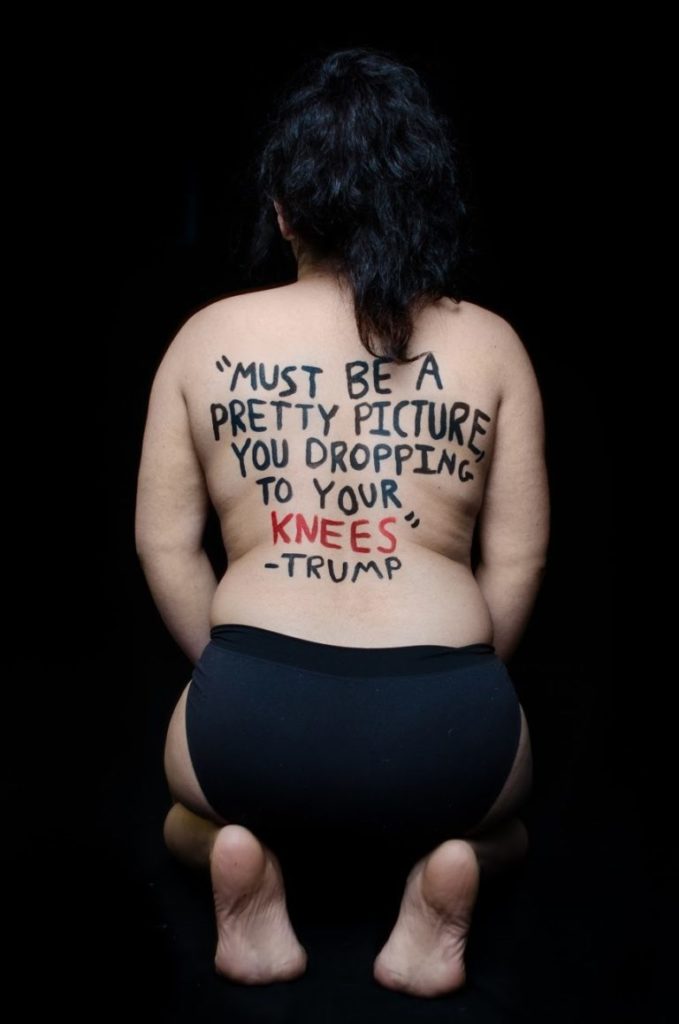 What are your thoughts? Please comment below and share this news!
---
This article (Powerful NSFW Photo Series Exposes Who The President-Elect 'Really Is') is free and open source. You have permission to republish this article under a Creative Commons license with attribution to the author and TrueActivist.com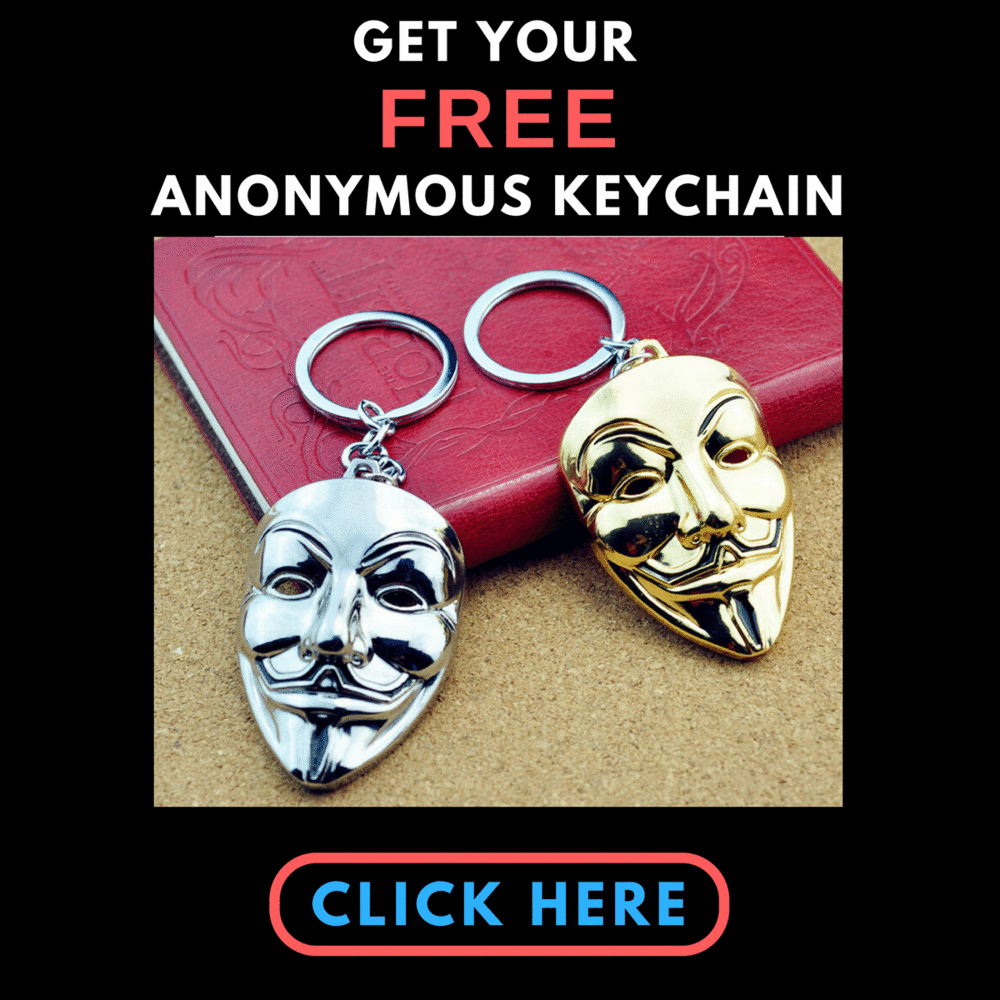 ---
Anonymous recommends: Click Here To Surf & Download Anonymously, Protect Yourself From Any Hackers Or Spy Agencies And Get Around Censorship Filters
Click here to follow us on steemit.com, the decentralized social media platform with no censorship and get paid for your posts, likes and comments!