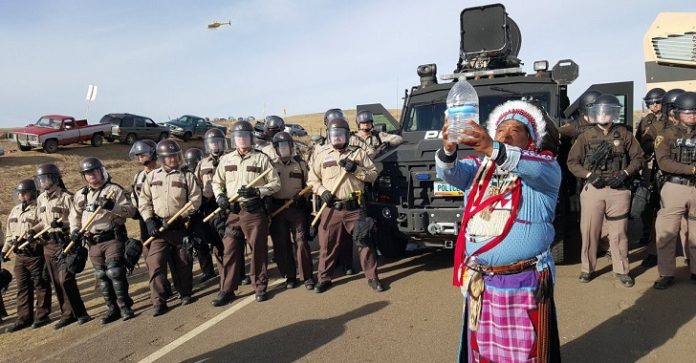 By Nick Bernabe at theantimedia.org
North Dakota — The struggle to stop the Dakota Access Pipeline has been mired in police brutality and militarization. In fact, many have likened the atmosphere in Standing Rock, North Dakota, to a war zone.
The corporate media initially refused to cover the Dakota Access Pipeline protests, though the ongoing story's virality on social media eventually forced it into the mainstream. Even now that the #NoDAPL movement has developed into a national political narrative, the media continues to whitewash the severity of the crackdown against the Native American protesters, who call themselves "water protectors."
Below are 10 images I have come across (while closely following the Dakota Access Pipeline protests for Anti-Media) that narrate the struggle at Standing Rock:
85 years old elder wheeled travelled miles just to support and stand against pipeline. Bless are ones #NoDAPL pic.twitter.com/0sHpGAHSNw

— ❌ making a stand (@61_alvin) October 15, 2016
Live from #StandingRock #NoDAPL prayer ceremony/drum circle on road blocked by police for DAPL workers- making clear who they serve&protect pic.twitter.com/tD3iUzcm3g

— NYC Revolution Club (@NYCRevClub) October 29, 2016

A young Native American girl has a message for President Obama
.@POTUS Your silence is deafening. #NoDAPL pic.twitter.com/eypYJvfHmc

— People For Bernie (@People4Bernie) October 27, 2016

The initial crackdown at the Standing Rock camp shortly after the activation of the North Dakota National Guard.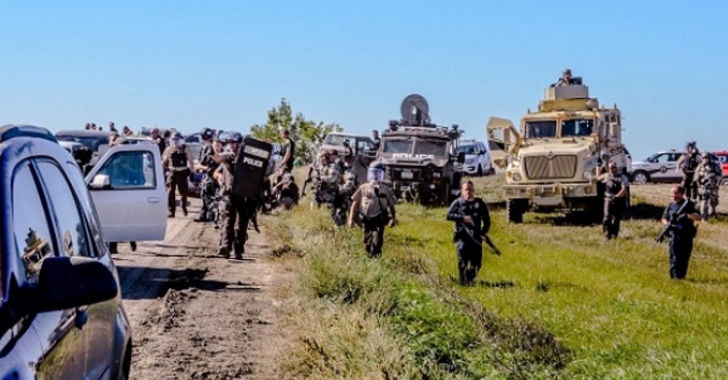 Battle lines are drawn.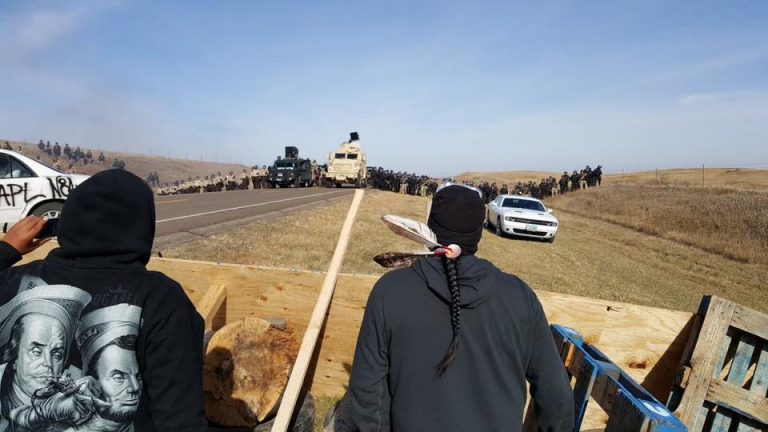 Battle lines are drawn.
#NoDAPL
Picture speaks volumes! ?? pic.twitter.com/dQF2xVEVMU

— Native Life ☄#NoDAPL (@_Native_Life) October 27, 2016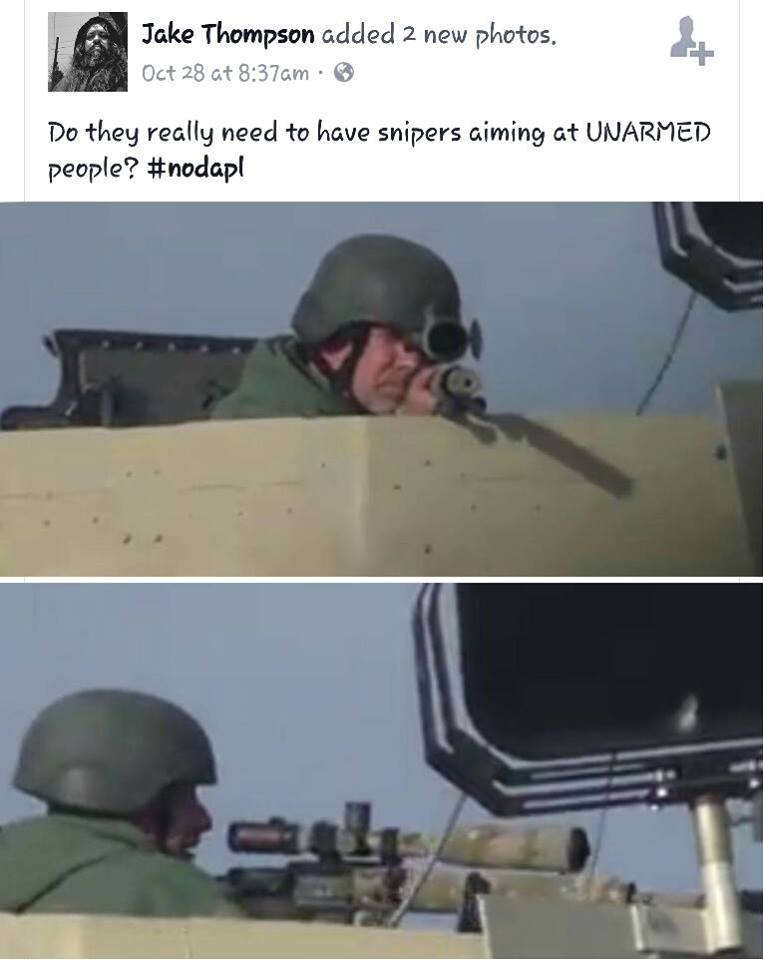 A woman is violently arrested by militarized law enforcement
Five police officers beat one elderly woman as 117 water protectors arrested yesterday. Terrible scenes coming out of North Dakota. #NoDAPL pic.twitter.com/xFjvdBEuNB

— Stephen George Rae (@StephenGeoRae) October 28, 2016

As frustration mounts, two National Guards trucks are set on fire.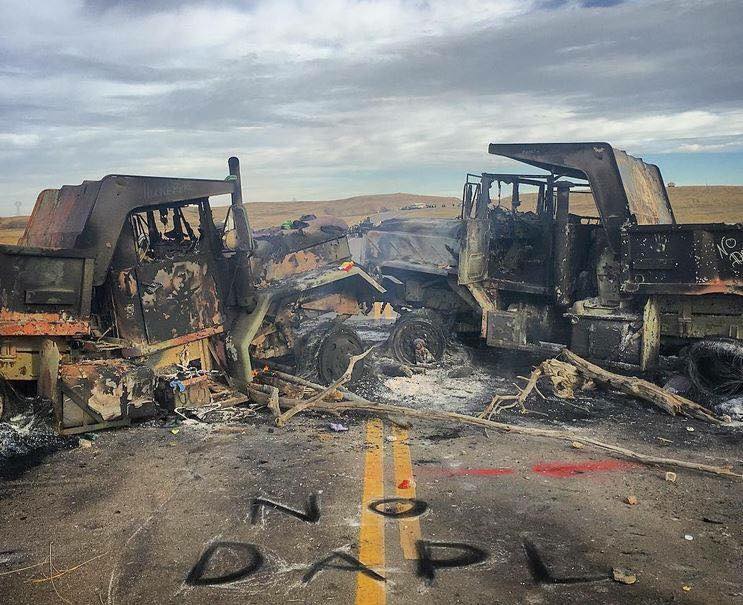 This article (10 Images That Perfectly Illustrate the Struggle Against the Dakota Access Pipeline) is free and open source. You have permission to republish this article under a Creative Commons license with attribution to Nick Bernabe and theAntiMedia.org.