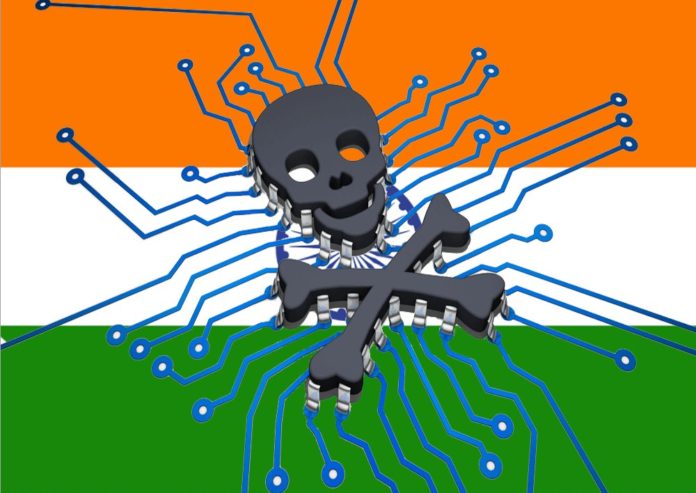 Internet users in India are in a state of shock, panic, and, well, amusement. According to a new Department of Telecommunications notification, first reported by India Today, viewing or visiting a blocked URL or a banned torrent site — let alone downloading or distributing copyrighted content — will attract a 3-year jail sentence and a hefty fine of INR 3,00,00 (about $4300).
In the past, the Indian government has blocked and banned several hundred illegal URLs, including the ones that contain pornographic material. But until now, if users knowingly or unknowingly visited the banned territory, they would usually get this notice:
"Your requested URL has been blocked as per the directions received from Department of Telecommunications, Government of India. Please contact administrator for more information."
.@INCIndia lashes out at Centre's #Torrent block pic.twitter.com/hImgQVCz8d

— NewsX (@NewsX) August 22, 2016
However, now if users try to visit such URLs or view their content, they get this scary warning:
"This URL has been blocked under the instructions of the Competent Government Authority or in compliance with the orders of a Court of competent jurisdiction. Viewing, downloading, exhibiting or duplicating an illicit copy of the contents under this URL is punishable as an offence under the laws of India, including, but not limited to, under Sections 63, 63-A, 65 and 65-A of the Copyright Act, 1957, which prescribe imprisonment for 3 years and also fine of up to Rs. 3,00,000/-.
"Any person aggrieved by any such blocking of this URL may contact at [email protected] who will, within 48 hours, provide you the details of relevant proceedings under which you can approach the relevant High Court or Authority for redressal of your grievance."
According to local reports, the Bombay High Court had recently asked Internet Service Providers in India to not just block URLs, but also explain to users why the URLs are blocked. Acting in accordance with the court directive, the Department of Telecommunications asked major ISPs to start blocking the torrent sites, as well as notify the users with what punishment would be meted out to them for illegally accessing the copyright infringing content.
You can get away with a rape or murder in our country, but you go near a torrent site and you'l be in Jail.

— M (@bavlichhori) August 22, 2016
However, all hell broke loose when the vaguely worded warning conveyed something more than what was implied. India Today writes:
The idea was to tell consumers that downloading a film is illegal. The idea was to tell the users that if they download a film, they will face trouble. However, it seems that Tata Telecommunications, which in this case allegedly came up with the wordings of the message, slipped. The message not only implies that you may get in trouble if you download a film but may also face the law if you just manage to access that URL and "view" the content of the URL.
Further, there was no clarity with regard to "the punishment" for merely accessing or downloading a torrent file – not the copyright infringing content itself, since the former doesn't come under copyright infringement. Also, the list of blocked URLs or banned torrent sites is unavailable; so if a user visits one of such pages, sees the scary warning, and wants to move on and look for an alternative page, he/she will automatically and legally become a criminal.
The irony of #democracy, when #Government can trace your #torrent activity, but not the #corruption ‼️?

— Ankith (@ankithboggaram) August 22, 2016
Questions galore: Is the scary warning an official government policy to actually be enforced? Does it mean users will be put behind bars for viewing illicit copies of copyrighted content uploaded illegally by someone else? Is it the end of the road for torrent users? Are all torrents banned in India?
Even though viewing a torrent file, or downloading a file from a host that may have been banned in India, or even viewing an image on a file host like Imagebam is now a crime, there's no official word from the Department of Telecommunications or the Government of India on this weird crackdown.
Nonetheless, advocate Apar Gupta has some explanation to give:
"Certain news reports indicate that people may be prosecuted for mere access to websites due to the notice by Tata Telecommunications not being phrased properly. The sections which are referred in the notice do not criminalize mere access in isolation. The notice is not properly worded."
It seems Tata Telecommunications had gone to court in a copyright infringement case, and the erroneous warning was allowed by the judge only for Tata Telecommunications, and none of the other Internet Service Providers who were part of the case. That's still a presumption, though.
Keep calm and download! Viewing of #torrent websites 'will not land you in jail'.https://t.co/rvjHkpH7A2 pic.twitter.com/k9Dzr6p0CA

— ET Panache (@ETPanache) August 23, 2016
---
This article (3,00,00 INR Fine, 3-Year Prison for LOOKING At Torrent Sites, Blocked URLs in India) is a free and open source. You have permission to republish this article under a Creative Commons license with attribution to the author and AnonHQ.com.