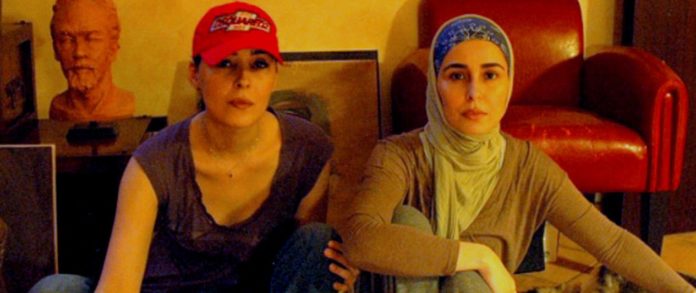 Sahar, Maha, Hala and Jawaher Al Saud are daughters of the deceased Saudi Arabian monarch King Abdullah bin Abdulaziz. Despite the royal lineage, the four women are prisoners because they believed women in Saudi Arabia should be free and because they shared their 'outrageous' views on the rights of women on social media. When the sisters openly spoke in opposition to women being illegally detained and placed in mental wards, the king had enough and no longer considered them his daughters. "That was it for him. It was the end for us," Sahar said.
In 2014, various news stations managed to reach Sahar, 42, and Jawaher, 38, who live in a separate compound from Maha, 41, and Hala, 39. In May 2014, in an interview with RT, the sisters described how they were running out of food and water.
In June 2014, in an email exchange with a Middle East affairs news website, Sahar explained why she and her sister had been ostracized by the rest of the royal family. "We, along with our mother, have always been vocal all our lives about poverty, women's rights and other causes that are dear to our hearts. We often discussed them with our father. It did not sit well with him and his sons Mitab and AbdelAziz and their entourage. We have been the targets ever since. We have been treated abysmally all our lives, but it got worse during the past 15 years. When Hala began to work as an intern at a hospital in Riyadh, she discovered political prisoners thrown in psychiatric wards, drugged and shamed to discredit them. She complained to her superiors and got reprimanded. She began to receive threatening messages if she didn't back off. The situation deteriorated, and we discovered that she was also being drugged. She was kidnapped from the house, left in the desert, then thrown in Olaysha's Women's Jail, Riyadh. She soon became yet another victim of the system, as were the so-called patients (political prisoners) she was trying to help. Maha, Jawaher and I have all been drugged at some point… We have been told to lose all hope of ever having a normal life," she said.

Sahar, in a video message, called on people across the kingdom to rise against the ruling regime.
"Greetings to martyrs and to free men in jail. It is an honor for me to learn the meaning of freedom, rights and dignity from you revolutionary people. We promise to follow in your footsteps and not to let go of your hands. God's hand will be above us. We learn determination from Ayatollah Nimr al-Nimr, the Sheikh of free men. For this reason, we will press ahead on the path by our own will. And we will become victorious with faith in God. Good luck, you who have honored us by raising the flags of freedom. Your sisters, Sahar and Jawahir," Sahar said.
Sahar told the New York Post in a phone call that they were cut off and isolated and alone.
"We are hostages. No one can come see us, and we can't go see anyone. Our father is responsible and his sons, our half-brothers, are both culprits in this tragedy," she said adding that she and her sisters are beaten by sticks by men including their half-brothers and that their father said that after his death, their brothers would continue to detain and abuse them.
The two sisters and their mother maintained Twitters accounts but are silent since January this year, their Twitter accounts are deleted and no one knows where they are.
While the whereabouts of these five women are unknown to the world, people on Twitter keep the issue alive by using the hashtag #Freethe4
Apparently advocating for basic decent human rights is grounds for imprisonment and starvation. #Freethe4

— Lubna Dovel (@LubnaDovel) May 31, 2015
@michael_farino Pls my friend #Help #FreeThe4 #IStandForMercy #TogetherWeAreOne for #freedom #love #RhysasaurousRexpic.twitter.com/lFgBmQN92i

— Rhysasaurous Rex (@Rhysasaurousrex) May 30, 2015
Time To' Respect The Law: https://t.co/FN7lbAFuTK #FreeThe4 No More Shame On #KSA @MojKsa @KingSalman pic.twitter.com/vuZQLweTkl

— Mr. Biudyshower (@BiudyB) May 21, 2015
how the saudi princesses are being treated is awful and everybody seems to have forgotten about them? no journalism?#Feminism #FreeThe4

— Lauren ☾ (@_lorncoil) May 19, 2015
#IStandForHope #IStandForMercy #IStandForFreedom #FreeThe4 #RhysasaurousRex pic.twitter.com/GufhVaMO5a

— Rhysasaurous Rex (@Rhysasaurousrex) May 6, 2015