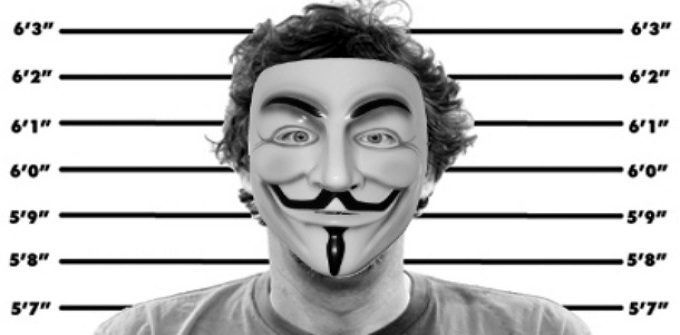 Written by: Vandita
Geoffrey 'Jake' Commander, a 66-year-old British rock guitarist who's worked with George Harrison, Elton John and Electric Light Orchestra, was given a 10-day jail sentence for participating in the December 2010 Operation Payback, an Anonymous campaign that brought down many financial websites including VISA, MasterCard and PayPal by launching massive distributed denial-of-service (DDoS) attack.
Geoffrey was arrested in 2013 after he returned to the United States with his family, 3 years after the DDoS attack. He was initially facing up to 10 years in prison for his involvement in the hack attack. The reduced sentence was given by the Alexandria District Court following the admission of guilty plea by Geoffrey.  Geoffrey admitted to the infringement, calling it a form of protest as he thought that banks had "brought the country to its knees". "I'm mortified to have upset the government of this country, which has been my host for many years," he told the judge during the proceedings. The guitarist promised to never return to America after his imprisonment.
On December 10, 2010, Geoffrey was online at his home in New Hampshire when he entered an Anonymous chat room, which had more than 1,000 Anonymous members. From there, he clicked on an LOIC (low orbit ion cannon) tool, and immediately his computer targeted MasterCard's website, which lost more than $1 million. LOIC is a stress test tool used by hackers to fire off a huge amount of traffic to a target site, resulting in servers crashing in a DDoS attack. He was one of the 13 men charged on count of "conspiracy to intentionally cause damage to a protected computer".
Operation Payback was a coordinated attack against the opponents of Internet piracy. Anonymous started the campaign as retaliation to DDoS attacks on torrent sites by anti-piracy lobby and took down many anti-piracy websites all over the world.  Operation Payback also targeted the websites of the Recording Industry Association of America, the Motion Picture Association of America, the US Copyright Office of the Library of Congress, and Bank of America. After WikiLeaks started posting secret US diplomatic cables in December 2010, some banks blocked the flow of funds to the whistle-blowing website.  Anonymous then turned the Operation Payback against such banks.
___________________________________________________________________________
References:
http://www.techworm.net/2014/12/66-year-old-british-rock-guitarist-jailed-taking-part-2010-anonymous-ddos-attack.html
http://www.washingtontimes.com/news/2014/dec/7/anonymous-hacking-attack-lands-british-rock-guitar/