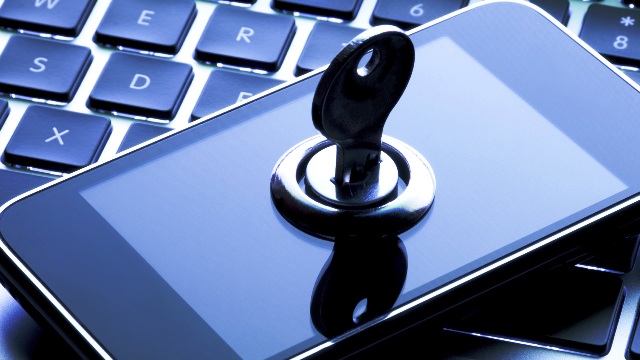 Nothing appears to be safe from hackers anymore. Something always crops up, be it the recent theft of the NSA's super powerful tools, or the Dyn server attacks. Hackers can hack into almost anything, positioning themselves to read your messages, view pictures and go through the phone's files.
These hacks aren't to be taken lightly; though some hackers do it for fun, there are others that cause serious damage. According to a recent study conducted by SMS Global, there are more than two billion people using smartphones globally, and most of the population who owns these phones conducts most of their daily activity on them. In short, there are more than 2 billion people worldwide who can be hacked.
Since there are many ways to hack a smartphone, we have listed some of the more common ways in which our readers can help protect themselves from data theft.
1. Lock Your Phone
Let us start with the basics, and I'm not talking about pins and patterns, but rather passwords or passphrases. The longer they are, the tougher to break them. Create a password that is more than thirteen letters long and something that consists of letters, symbols and numbers – and be sure not to use a dictionary word.
For both iOS and Android, you can activate those passwords, and if you have fingerprint options, then you should activate them as well.
2. Secure Your Applications
Having patterns and keeping your phone password protected is one thing, but if you really want to make it tough for a hacker, you'll need to add an additional layer of security for applications. This feature of locking your applications is going to make it difficult for anyone, and generally, will make it difficult for hackers to obtain your messages, etc.
While Android users can install additional software, sadly, for iOS users they can only lock their applications if their iPhones have been jailbroken – which is a major security concern itself. However, the recent iOS update has allowed for some of its core applications to be restricted. To activate it, go to Settings > General > Restrictions and Enable Restrictions.
3. Log Out of Your Social Media Accounts
We know it sounds like a hassle – logging out of your social media accounts and then logging back in – but we know that keeping them logged in gives an ease of access to the hacker.
So, another way to make your phone more secure; a part of having an extra layer of protective software is to securely log out of your applications such as Facebook, Twitter, Banking apps or any other social media software that offers these features. Once again, this process is a hassle, but ask yourself, 'is it better to have these private accounts hacked?'
4. Get a Password Manager
Passwords are the walls between your phone and the things you want to protect, and shouldn't be as easy as '123456789'. Choose something difficult, complex and long. While creating a good password is easy, remembering it can be a problem.
However, a password manager eases this problem, creating complex and long strings of alphanumeric passwords that can be used for different accounts, which are managed by the password manager itself by storing them and sorting them for different accounts. Getting a password manager is highly recommended by the experts.
5. Anti-Virus
There are more viruses and malware for computers than there are for smartphones, but this doesn't exclude them from the fact that smartphones are vulnerable. An anti-virus application can keep you phone protected (not all the way, but to some extent). If it's a paid anti-virus the service will be better, but free ones are out there, available for both iOS and Android, and do a good job of scanning your applications, files and offering you additional protective services. This will give you a some edge over the security issues.
6. Virtual Proxy Network
To lay it out simply, open networks are a great way for a hacker to sniff out your data. So, in short, always use a VPN to encrypt your traffic whenever you are using Wi-Fi at Starbucks.
7. Activate Remote Wipe
Everyone can wipe the data from their phones while they have it with themselves, but what if you were in a market and someone took your phone out of your pocket? What if you only discover this coming home to find out that it's not there… and if it had very sensitive data? Don't fool yourself, it can happen to anyone.
However, if anything like this happens, you can remotely wipe your data from your phone by sending a message, or by sending an email to your phone. There are many applications that allow users to do this, for instance, the AVG Anti-Virus professional version allows users to remotely wipe data by sending your phone a message.
---
This article (7 Easy Ways to Secure Your Smartphone) is a free and open source. You have permission to republish this article under a Creative Commons license with attribution to the author and AnonHQ.com.
---
Supporting Anonymous' Independent & Investigative News is important to us. Please follow us on Twitter: Follow @AnonymousNewsHQ