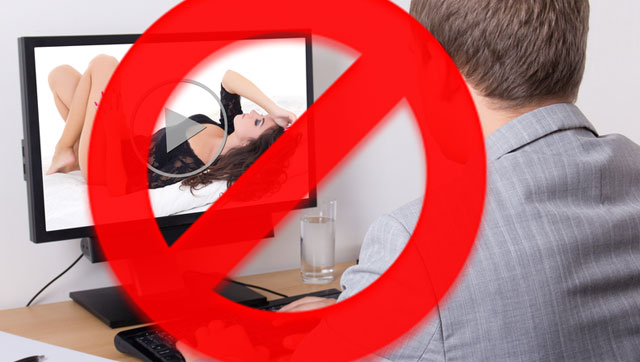 Can you stop an adult from exercising his fundamental right to personal liberty to watch porn within the privacy of his room? In India, world's largest democracy, you can.
On July 31, the Indian government took a dangerous misstep towards hurting the freedom of the Internet and asked all Internet services providers to block access to 857 pornography websites under the provision of Section 79(3)(b) of the Information Technology Act, 2000, as the content hosted on the websites it considered pornographic relates to morality and decency as given in Article 19 (2) of the Constitution of India.
This comes after the Supreme Court refused to order a ban on pornographic websites saying such an order would impinge on freedom. In his petition, Kamlesh Vasvani, the lawyer who prepared the list but failed to persuade the Supreme Court to block online pornography, had said, "Nothing can more efficiently destroy a person, fizzle their mind, evaporate their future, eliminate their potential or destroy society like pornography. It is worse than Hitler, worse than AIDS, cancer or any other epidemic. It is more catastrophic than nuclear holocaust, and it must be stopped."
His draconian demand was rejected by the judiciary, but the Indian government acted upon it in no time. The 'blue' films on the Internet did not face the judicial axe because 'eroticism is a personal choice' but the current arbitrary order, that came without any warning or explanation, has left the citizens in splits.
Someone must remind the current government that they were elected to run the nation not become moral science teacher #pornban

— অগ্নিভ নিয়োগী (@Aagan86) August 1, 2015
#pornban in India? Really? Are we now putting ugly political posters over the Khajuraho Temple?

— Bhatia (@bhatiawrites) August 1, 2015
To deprive consenting adults of the harmless fun they ar having of watching porn is equivalent of what Taliban nd Isis is doing to freedom

— Ram Gopal Varma (@RGVzoomin) August 1, 2015
So really porn is banned in India? What a pathetic killjoy, let's-do-yoga government India elected in the name of progress!!

— Aseem Chhabra (@chhabs) August 1, 2015
#PornBan in India? Are you sure porn is actually not being reserved just for the MPs and MLAs? #VVIPRacism

— Neville Pereira (@nevillepereira) August 3, 2015
Don't ban porn. Ban men ogling, leering, brushing past, groping, molesting, abusing, humiliating and raping women. Ban non-consent. Not sex.

— Chetan Bhagat (@chetan_bhagat) August 3, 2015
Would #Kamasutra books be banned for propagating #Unnaturalsex ? #pornban

— Onir (@IamOnir) August 3, 2015
If the Government of India banned porn, it should ban these as well. @IndiaToday http://t.co/HxnqVhhsBs #PornBan pic.twitter.com/Rv1h8dKLA5

— CCS India (@ccsindia) August 3, 2015
If Kama Sutra were written today, it'd be banned. If Ajanta or Khajuraho were built now, govt would send bulldozers. #PornBan #NextBanIdea

— Abhijit Majumder (@abhijitmajumder) August 3, 2015
Banned Maggi and Porn. Basically government is against anything which gives you pleasure in 2 minutes. #PornBan

— Birdwoman (@TheManali) August 3, 2015
Anonymous recommends: Protect your PC & mobile devices from hackers & governments, surf anonymously and access any blocked site on the web!
Get Your Anonymous T-Shirt / Sweatshirt / Hoodie / Tanktop, Smartphone or Tablet Cover or Mug In Our Spreadshirt Shop! Click Here
---
This Article (857 Porn Websites Banned In India: Internet Outraged) is free and open source. You have permission to republish this article under a Creative Commons license with attribution to the author and AnonHQ.com.