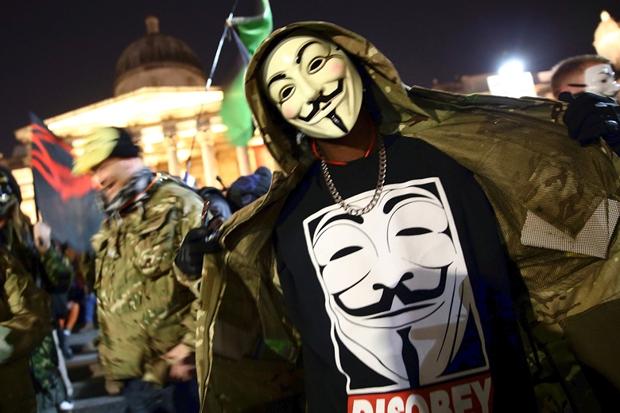 Written by: Eight
In response to the article about Anonymous in the Evening Standard
(6th November 2014, by Benedict Moore-Bridger and Ben Morgan, UK):
Anonymous fights for Global Freedom. We fight against Government Corruption, Company Wrongdoing, the ongoing surveillance expansion, and anything we believe is unethical. In addition, this is an anti-violence movement, although there are some people, belonging to this group, who believe violence is the key to solving these problems.
We fight for what is right, and we fight against those who are wrong. This should be a big enough reason for everyone to support and join this 'idea' or collective. The Newspaper Evening Standard does not show they believe Anonymous is a positive movement against change, as they did not write about what we stand for, but chose to write about the fact that Ms. McGuire, 31, was "terrified" when she walked through the march.
Quoting Ms. McGuire, "hundreds of masked people being very violent" – that is an exaggeration- there were some people being violent, as I do not believe they understood that this is a peaceful movement. You cannot generalize Anonymous, because of your experience with one person, and you cannot say that it was because of your accent. No one would target you for your accent, but for your actions.
Furthermore, this statement should be considered bias, as it speaks about one person's actions, and makes the whole group look bad. Everyone knows the danger of generalizations and misinterpretations, and the journalists that wrote this article should have considered this. I was present in the march in London, and I felt like we were all united, and that Anonymous is a family that shares the same values, and uses it as a common ground to fight for what we believe in, together.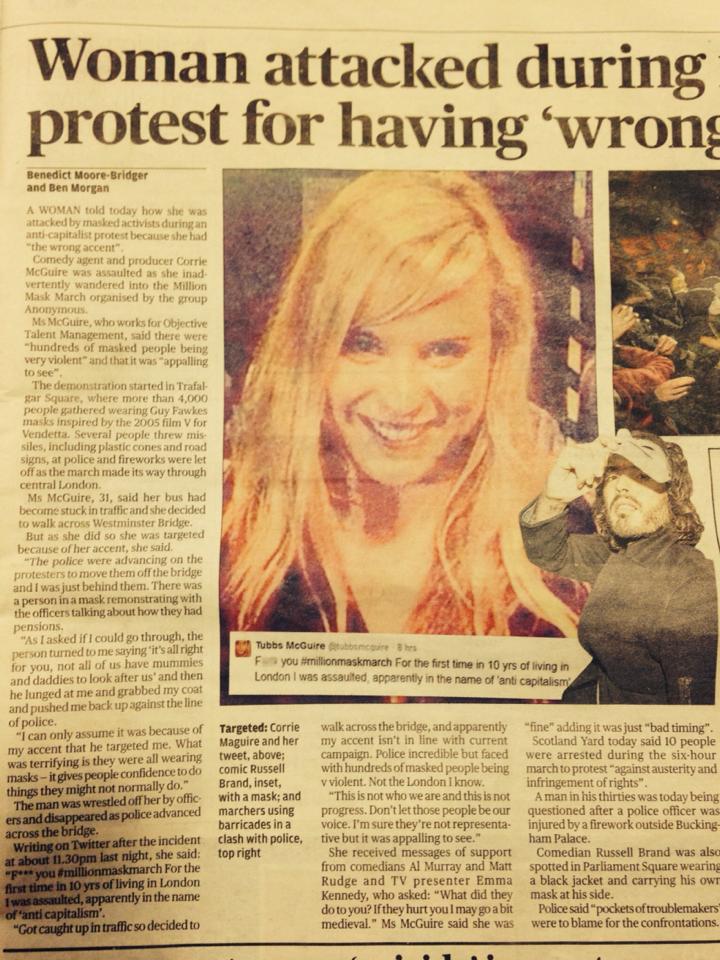 I personally think it is ridiculous how the media is controlled and censured to the point where the only article in the Evening Standard, regarding last night's manifestation is about the fact that a girl was "terrified" because she is afraid of the masks. Under those masks, there are people that have a voice, and we are using it, because we have woken up, opened our eyes, and realized what is happening around us.
We are under total control and people don't care. Why? Because they are being distracted by Materialism, and by what they haven't bought, which they "really need". People really need houses, jobs, water, food, freedom of speech. No one needs a new collection Gucci bag.
People like Ms. McGuire are the perfect example of that. I apologize, in name of Anonymous, for someone having pushed you, but we are just trying to make a point. And the point is that we should all have freedom of speech, and the 99% does not want to live under the conditions they do because of the selfish 1%.
Again, I cannot believe this article does not talk about courage, and about freedom, because at the end of the day, we are not just fighting for ourselves, but we are fighting for the taxi drivers, the baristas, the artists, the writers, the doctors, the mothers, the fathers, the grandmothers, the new generation, and for Ms. McGuire herself. We are fighting for everyone else that has still not woken up. We are fighting for you.
But I can tell you something, today, the taxi drivers that asked us what we were protesting for, they now know, and everyone that saw the masks on november 5th 2014, they now know it is an important symbol, and they will never forget it. We are taking small steps, so one day the future generation will have what we want, and what we fought for our whole lives. One day this will happen, and the ones that stayed behind will regret ever doubting us.
To conclude, the purpose of this response is not coming out of anger, I am writing to inform you. Newspapers like the Evening Standard are used to share important information about current events happening worldwide. I am writing a response to this article, as I want to make you understand that people tend to focus on the bad things, as well as exaggerate. There are always two sides of the story, and as journalists, Benedict Moore-Bridger and Ben Morgan, shouldn't have been bias, but should have opened their eyes and written an article that shows people who we really are and what we really stand for. As a supporter of the Anon ideologies, I want to say that the protest was not as violent as the media makes it seem, and that our ideologies should be more valued. This is because, at the end of the day, we are fighting for you too.
Author: Eight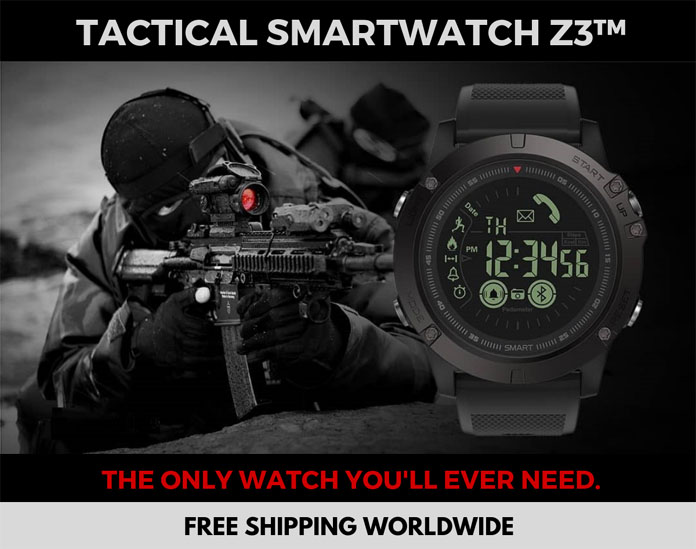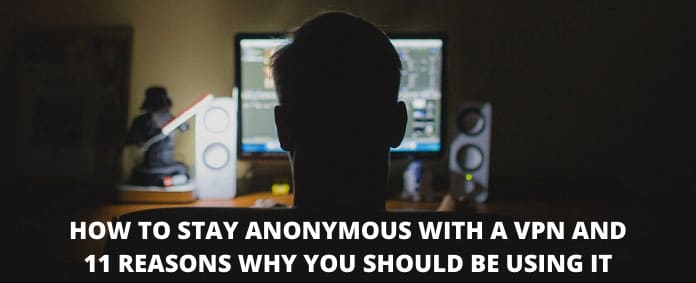 Get Your Anonymous T-Shirt / Sweatshirt / Hoodie / Tanktop, Smartphone or Tablet Cover or Mug In Our
Spreadshirt Shop
!
Click Here
Remove all ads by clicking here