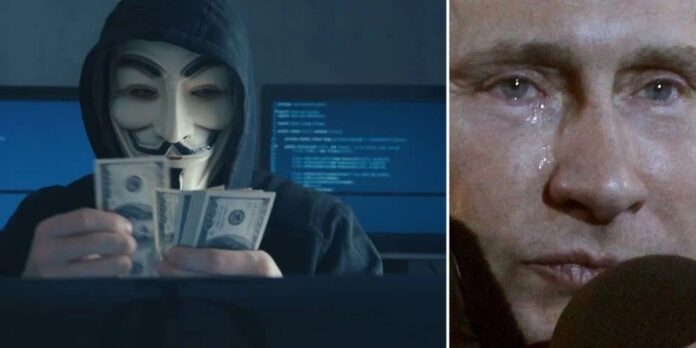 The hacktivist group Anonymous announced on Saturday it has broken into secret data bases of the Central Bank of the Russian Federation (CBRF), and that more than 28 gigabytes of privileged Russian government financial information will soon be made the public.
Anonymous hacktivist collective has announced hacking the Central Bank of Russia (aka the Bank of Russia), Hackread.com can now confirm. The hack was conducted under Operation "OpRussia" to mark a protest against the Russian attack on Ukraine.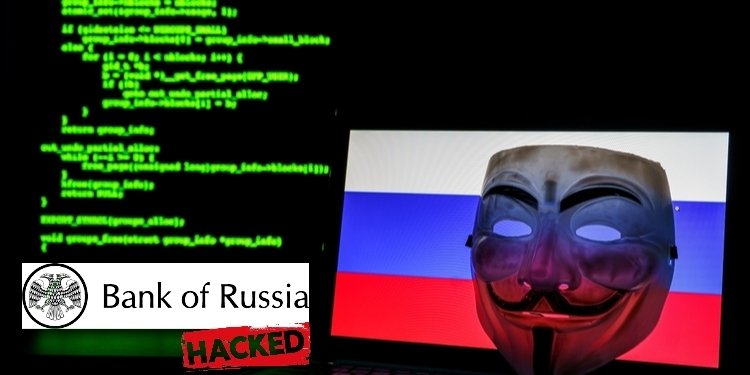 28GB Worth of Central Bank Data Leaked
As a result, the group, particularly one of the Anonymous affiliate groups who goes by the Twitter handle of @Thblckrbbtworld, has leaked 28GB worth of Central Bank's data which is now available for public download.
On the other hand, Distributed Denial of Secrets (aka DDoSecrets), a non-profit whistleblower organization has also announced archiving the entire data on its official website earlier today.
On Twitter, @YourAnonNews, one of the largest social media representatives of the Anonymous movement also confirmed the hack stating that "Russian Central Bank hack is confirmed and will be released soon via DDoSecrets."
It is worth noting that on March 23rd, 2022, Anonymous had claimed to hack the Central Bank of Russia and steal 35,000 files. The group went on to claim "We have your economic secrets now, you will tremble with fear, Putin." To verify their initial claims the group had also tweeted copies of banking documents in the Russian language.
What data has been leaked?
Hackread.com has seen the leaked data however due to its humongous size, it was virtually and physically impossible to scan each file/folder. Nevertheless, our limited analysis shows that the exposed records included years' worth of financial records with some documents going as far back as 1999.
Furthermore, invoices, internal communication, documents, memos, bank statements, names of shareholders of various banks, bank licenses, names, addresses of apparently high-profile customers/clients, etc. are part of the leaked records.
Note: A detailed analysis will be published based on the findings of DDoSecrets in the coming days.
Anonymous Disclosing Data Breach
https://twitter.com/Thblckrbbtworld/status/1507426095754264604?r
Role of The Central Bank of Russia
For your information, the Central Bank of Russia is responsible for monetary policy and ensuring the functioning of the payment system in the Russian Federation. The bank is also responsible for protecting the stability of the national currency, the ruble. Therefore any attack on its networks could be devastating for the country and its currency.
Anonymous Cyberwar Against Russia
It is no secret that Anonymous has sided with Ukraine over the ongoing conflict between two countries. The group has so far targeted the government and the private sector to spread its message.
A couple of weeks ago, the group hacked Roskomnadzor (aka Federal Service for Supervision of Communications, Information Technology and Mass Media), a major Russian federal agency. The group also leaked over 360,000 files via DDoSecrets.
The list and timeline of some of the cyberattacks reported by Hackread.com on the ongoing conflict between Russia and Ukraine are as follow: