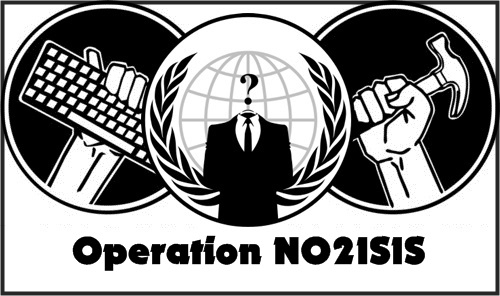 Written by: Alek Hidell
Every time I turn on the news, all I hear about is ISIS.  I like to think I keep up with things and I'm still kind of bewildered by ISIS.  So let me get this straight…Obama keeps with the deadline set by the Bush administration and withdraws troops from Iraq.  The American people were sick of war and wanted out. Of course the opposition pitched their usual fit, but the deadline arrived and the troops came home. All of a sudden there is a new terrorist threat, ISIS, who goes around cutting people's heads off and now 70% of the American public support going back to war. This seems a little too convenient to me. This reeks of the intelligence community's touch.  I find it amazing that people are so willing to jump back into military conflict after suffering war fatigue for the last decade. The war has achieved nothing tangible for the American people and has only thrown the country into further economic turmoil.  Once upon a time war meant a booming economy.  Not anymore. The military industrial complex grinds on at the expense of the soldiers who give their lives for an ideal which doesn't appear to be shared by their superiors.
ISIS has been around for a while, but over the years has changed it's name several times.  It  has been known as the JTJ, the AQI, The Islamic State Iraq, Al-Qaeda in Iraq and ultimately the Islamic State which we in America like to call ISIS (Islamic State in Iraq and Syria). So what exactly is ISIS? ISIS is the next wave of boogie men that we as American's are told we must degrade and destroy, or whatever Obama said about them, because if we don't they will surely be responsible for the next 911.  Whether or not that is true I don't know.  What I do know is that I am absolutely sick to death of fighting wars against ideology.  That is ultimately what this war is about.  Obama can drop as many bombs on ISIS as he wants but nothing he does will end the IDEA of ISIS.  Whether or not you agree with or believe in what ISIS believes in, you cannot dismiss the fact that ISIS and Islamic extremism is an idea. An idea is what gives Anonymous it's strength. Idea's cannot be broken or thrown away into the trash.  You know the deal.  As long as the idea of ISIS exists, no number of bombs you drop on them will win the war.  The air strikes and soon-to-be boots on the ground are nothing more than a stop gap.  You can spend years going over the politics of war in the middle east, Islamic fundamentalist extremists and why they seem to want to blow up the world.  Ultimately, if I was born into a war torn desert where my people were starving, where disease and despair were prevalent, and where outsiders were sucking up the only natural resource my country had while I squandered my life away in poverty, I'd want to blow shit up too.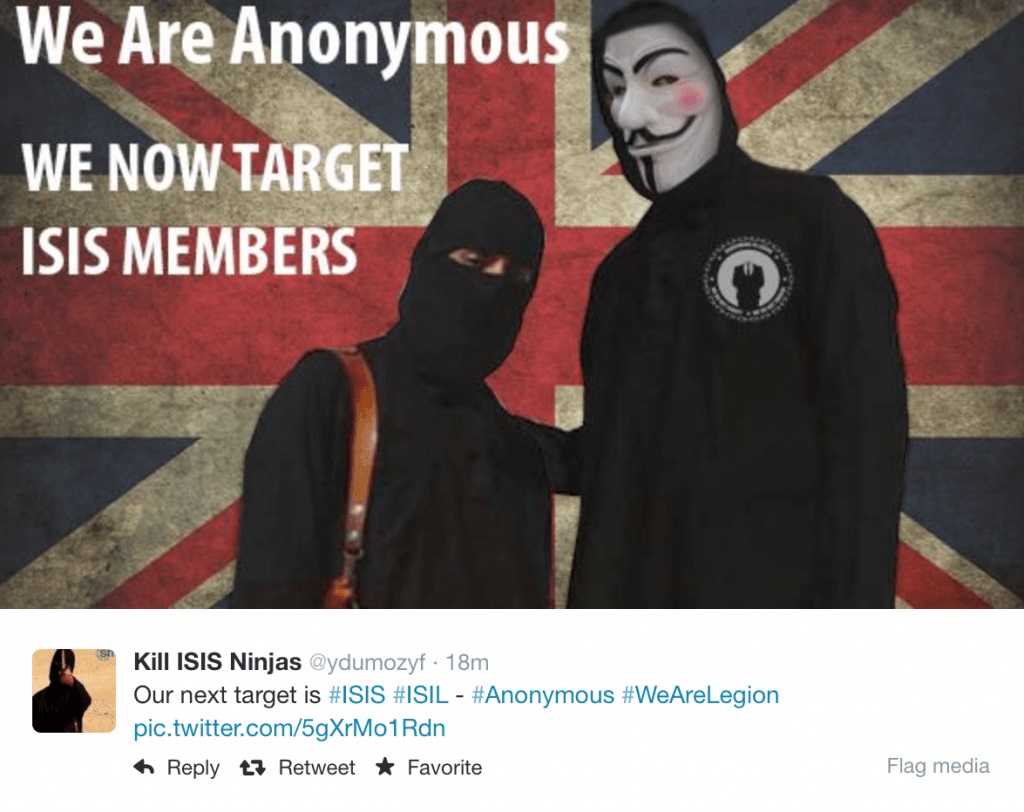 Now while the idea of ISIS will not be destroyed by bombs or anything else for that matter, the greatest way to battle an idea is with a better idea.  This brings me to OPISIS.  Our Anon brothers and sisters around the world have launched a cyber-war against ISIS. Back in June, ISIS hacked an Anonymous Twitter account.  I'm sorry but that's like poking the sleeping bear.  Anonymous set out to launch it's own war against the new terrorist group airing a video which made it very clear that any country who assists ISIS will suffer the consequences.  Anonymous has already committed cyber attacks against Turkish government websites and has put a scare into countries like Syria and Qatar who have recently invested heavily in upgrading their cyber security. What effect will cyber attacks have against ISIS? It is hard to say. One factor which is of concern is, what kind of retaliation will there be from ISIS? ISIS has suspected connections to the Syrian Electronic Army (SEA).  If the SEA retaliate against western cyber targets, the outcome could be disastrous. Follow the Anonymous battle against ISIS at #OPISIS.
When I first heard about ISIS, my first thought was that this was some kind of CIA operation on behalf of the military industrial complex designed to get us back into Iraq.  I haven't changed my mind.  When one traces world events throughout the last 60 years or so, the CIA and the American intelligence community has played a major role in shaping world events.  From the attempted coup in Haiti, to the Bay of Pigs, to the Gulf of Tonkin, the CIA have proved their willingness and ability to manipulate world events to further their own agenda, even if that agenda is in direct opposition to the will of the American people.  You constantly hear people talking about "the government" and blaming them for all their woes.  The one thing that I have come to realize is that there truly are two American governments.  There are your elected officials who appear to play the game by the rules, have to get elected, follow procedure, etc. Then there is the American intelligence community.  These are the guys who really call the shots.  The CIA have a long history of manipulation, especially in the middle east.  We created Al-Qaeda and I have no doubt that the CIA helped create what we know today as ISIS.  The military industrial complex knew that once we went into Iraq, we would never leave.  I applauded Obama for pulling soldiers out of Iraq, but he should have known the powers that be, would never let it go at that.  Even Obama answers to the powers that be.
There is no doubt that ISIS poses a great threat to the world.  They have no respect for any idea that doesn't fit with theirs.  They do not embody the freedom and equality that we hold so dear. If ever there  was an idea that needed to be wiped out, it is ISIS.  I do not know where this war is going, what our objective is and if it will ever truly end.  I do know that while the bombs are dropping, ISIS is still gathering strength and at this moment is within miles of Turkey and their movement is taking them toward Baghdad. I sit here frustrated as I know that the problems we are currently facing were created by my own government.  I wish I could close with some powerful words of encouragement but I can't.  All I can do is watch and wait and hope that the people in charge make the right decisions as this unending war wages on.
Links: Protect your PC and mobile devices from hackers & governments and surf anonymously 
___________________________________________________________
Sources:
http://www.ijreview.com/2014/09/177896-anonymous-gets-fight-isis-supporters/