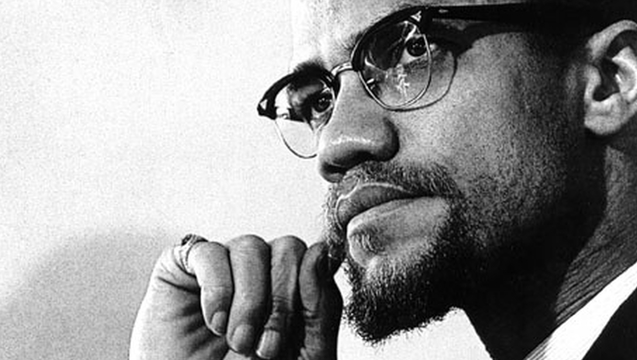 Anonymous has released a video titled Operation X. The video begins with a speech of Malcom X, the black revolutionary who supported equality for African Americans and brought Islam to them. One of his biggest followers was a boxer named Cassius Clay, who later changed his name to Mohammad Ali, and is probably one of the most recognised boxing legends in the world today.
In the video (that contains scenes of violence), Malcom X can be heard saying that Americans had the opportunity to bring about the first bloodless revolution in the world. He further insisted that around the world there are uprisings against the hegemony of the western powers. Although the voice of Malcom X is 40-50 years old, it does show that even back then, there were revolutionaries who supported equality and justice, and fought for it by using "any means" as Malcom X can be heard saying.
Using the video, an Anonymous spokesperson in the video says that the intent of Anonymous is not to support violent protests or damage public life and property. The voice says that Anonymous followers are not terrorists or criminals. They are regular people fighting for the protection of their basic human rights. The voice further urges the followers to refrain from violence at their various marches and protests, and instead follow a peaceful revolutionary measure.
The voice calls this peaceful measure Operation X, named after Malcom X; aiming at bringing about a non-violent revolution just like what Malcom X supported. Through this video, Anonymous has attempted to reach out to a larger number of people by proclaiming themselves to be peaceful revolutionaries. The script of the video states that just like Malcom X was misunderstood to be a violent revolutionary by saying "by any means", Anonymous is also misunderstood. Their real aim is to support peace and humanity for the entire world.
Video:
.

---
This article (Anonymous Launches Operation X) is a free and open source. You have permission to republish this article under a Creative Commons license with attribution to the author and AnonHQ.com.
---
Supporting Anonymous' Independent & Investigative News is important to us. Please, follow us on Twitter: Follow @AnonymousNewsHQ