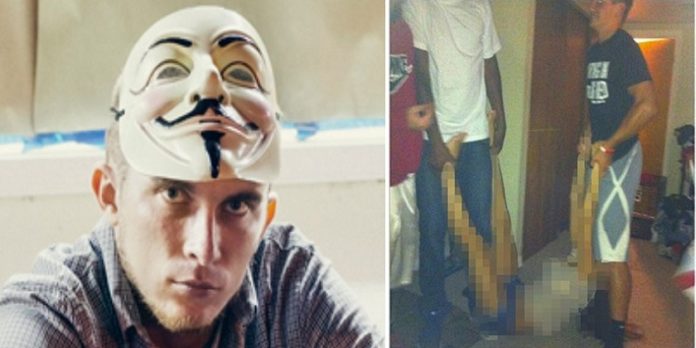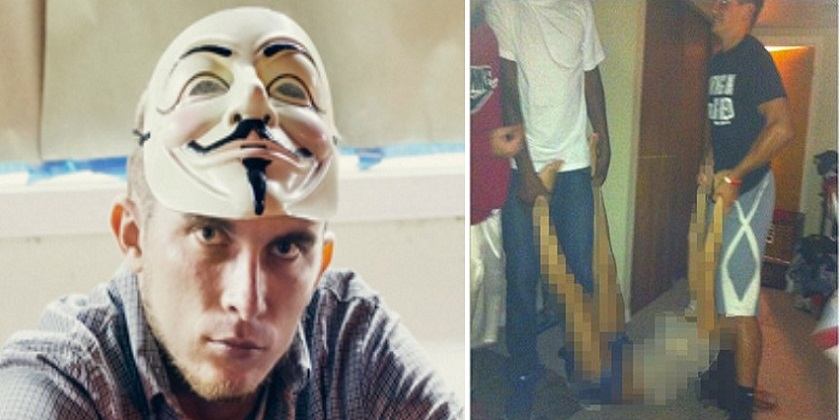 If the release of a remorseless Stanford rapist, Brock Turner, from jail — after serving only three months out of a nine-month jail sentence for sexually assaulting an unconscious woman behind a dumpster in 2015 — outraged you; if the news of a Canadian judge faulting a 19-year-old rape victim for not doing enough to defend herself during the sexual assault — asking her questions like: "Why couldn't you just keep your knees together? Why didn't you just sink your bottom down into the basin so he couldn't penetrate you?" — offended you; then probably the impending 16-year jail term for 29-year-old Deric Lostutter — an anonymous computer hacker who helped expose the atrocious 2012 Steubenville gang rape  of a 16-year-old girl — will move you to do something about the growing rape culture and judiciary's failure to adequately sentence rapists.
If you doubt it is a "rape culture" – I suggest you watch the #Steudenville videos, you will be horrified.

— 3XT1 AJ Bains #slave (@3XT1) September 9, 2016
The Attack
On the night of August 11, 2012 a heavily drunk high-school girl was raped at a party by several members of a local football team. The victim didn't even know the full extent of the assault, until she saw videos and photos of the cruel act all over social media the next day. On August 22, only two players — Trent Mays and Ma'Lik Richmond — were arrested on charges of rape and kidnapping, though the kidnapping charges were later dropped.
The Expose
From a local controversy, the gang rape turned into an all-out Internet crusade and made national headlines with high-level cover-ups, prosecutors colluding with coaches, and hackers leaking the evidences that led to the conviction of the two football players.
As a leading member of hacking group KnightSec, KYAnonymous (Lostutter's alter ego) approached fellow hacker Noah McHugh (who went by the username JustBatCat on Twitter) to hack into RollRedRoll.com (the Steubenville High School sports fan website) to expose the cover-up by school administrators, as well as reveal the identities of other high-schoolers, as seen in the videos circulated on social media.
Between December 21 and December 25, 2012, the duo hacked RollRedRoll.com, posted a video showing several of its students joking about the rape victim – referring to her as "the dead girl" – and threatened to disclose details of the school faculty members and parents involved in covering up the gang rape, if the "rape crew" didn't come forward and apologize.
After their video brought the Steubenville rape to the national attention, social media posts along with text messages, Smartphone videos and photos, and eye witnesses' testimony provided enough evidence against the rapists.
On March 17, 2013, Mays and Richmond were convicted of the rape of a minor; while Richmond was back to playing football a few days after serving only 10 months out of a one-year sentence in a juvenile detention facility, Mays became the star quarterback at Ohio's Hocking College after spending just two years behind bars.
When those exposing the crime become the criminals and serve more time than the rapist….American injustice system https://t.co/EMCq5AG4vA

— Lisa Story Parker (@YaStotler) September 9, 2016
The Indictment  
Instead of thanking Lostutter for exposing the rapists, the FBI raided his home and arrested him in April 2013. After pleading not guilty, Lostutter was released on supervised release while awaiting trial. In July 2016, he was indicted by a federal grand jury for allegedly "conspiring to access an online account to draw attention to a 2012 high-school rape case in Ohio."
The four-count indictment charged Lostutter with three counts of unauthorized access of a computer affecting interstate communication to commit an invasion of privacy and libel, and one count of making a false statement to the FBI.
Tor Ekeland, Lostutter's attorney, says he was surprised that an indictment came down three years after Lostutter's home was raided by the FBI.
"I don't understand why they are prosecuting somebody who basically helped expose the rape of a minor… This is not a situation where somebody, you know, hacked a hospital or took down a nuclear power plant.  This was an act of political protest about the rape of a 16-year-old girl."
Earlier, McHugh pled guilty and admitted to hacking RollRedRoll.com. But on September 7, Lostutter pleaded not guilty to four felony counts. While his trial is scheduled to begin November 8, he faces up to 16 years in prison — five years for three hacking counts, and another year for lying to the FBI — if convicted.
"You get 16 years for forcibly entering your way into a computer, but you get one year for forcibly entering your way into a woman. I think that's the precedent the government is setting here."
---
This article (Anonymous Vigilante Faces 16 Years in Prison for Exposing Steubenville Rapists Who Walk Free) is a free and open source. You have permission to republish this article under a Creative Commons license with attribution to the author and AnonHQ.com.