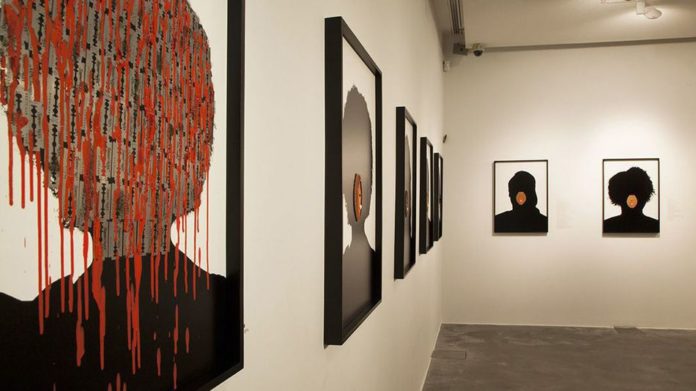 According to World Health Organization, more than 200 million girls and women alive worldwide today have endured female genital mutilation (FGM), in violation of their human rights. But before you start assuming that the gruesome practice is limited to countries in Africa, the Middle East and Asia, the Centers for Disease Control and Prevention estimates that 513,000 women and girls are at risk of female genital mutilation in the United States alone. The United Kingdom isn't untouched either: medical groups, trade unions and human rights organizations estimate that there are currently 66,000 victims of the inhumane procedure in England and Wales.
While the data is pretty shocking, the culture of silence and shame makes female genital mutilation a taboo topic, which fails to prevent children and young adults from the avoidable tragedy and denies women the opportunity to get counseling, sexual advice, physical examinations and reversal procedures.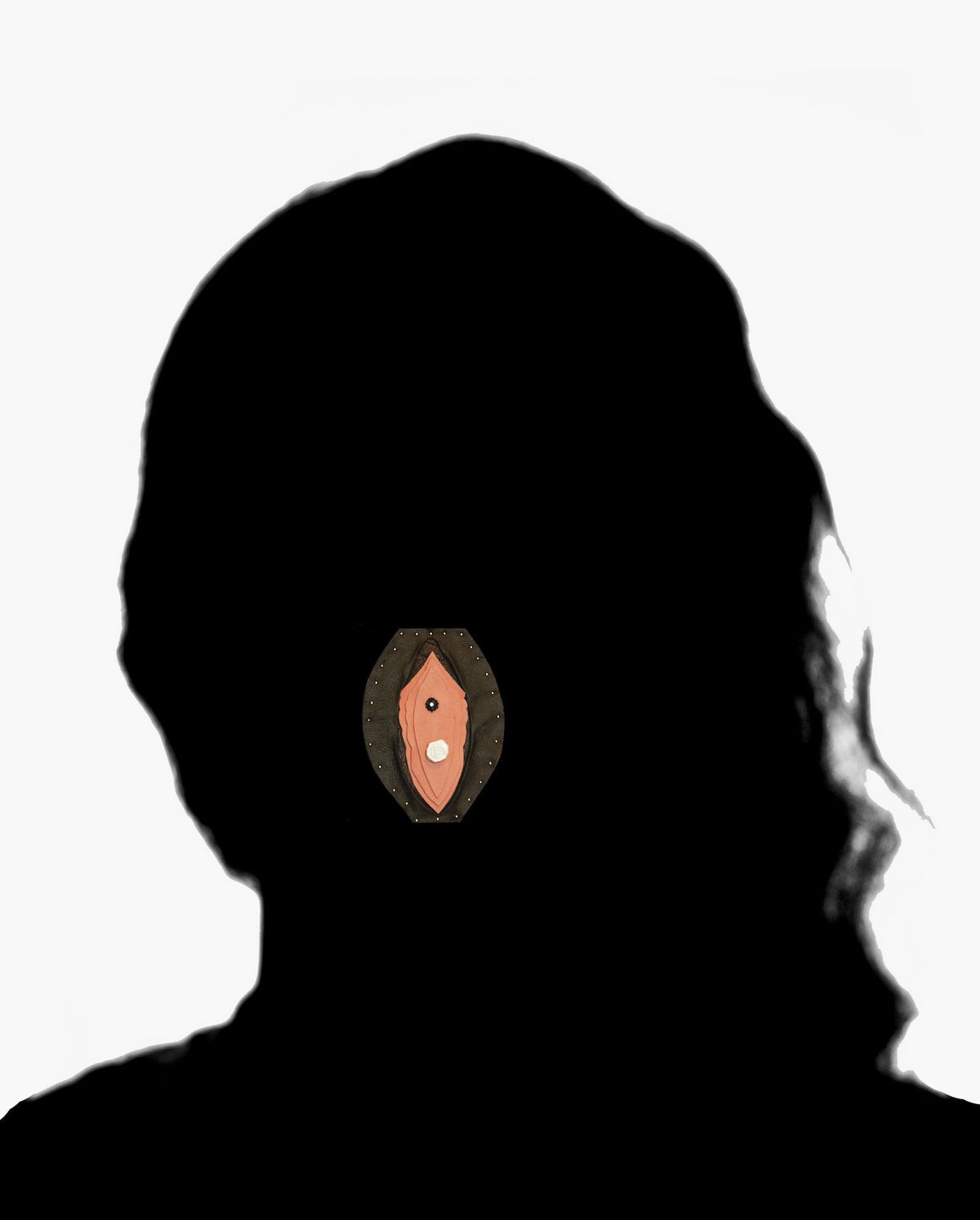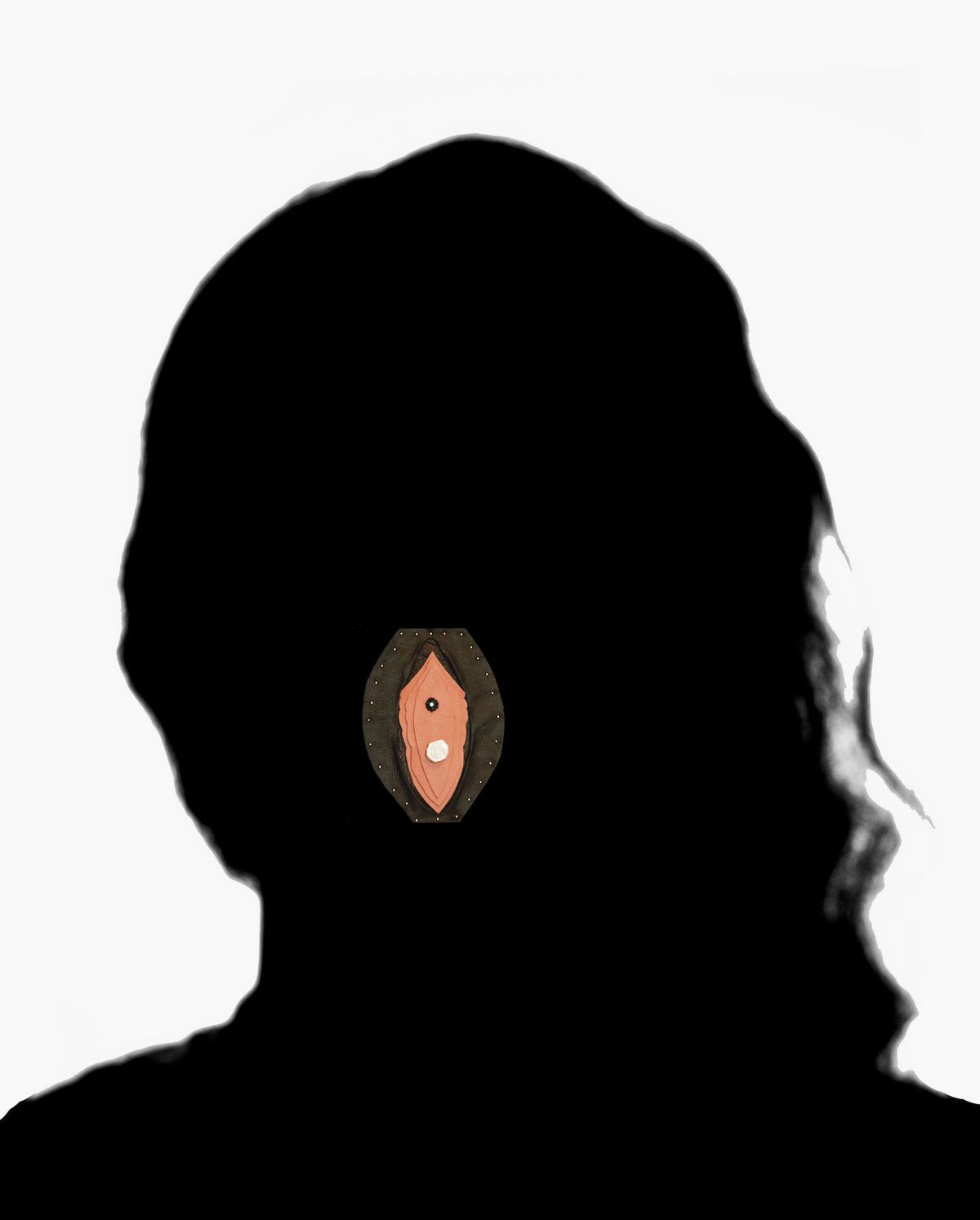 That's why Aida Silvestri, a London-based artist, has created a haunting series of sculptural photo-works — Unsterile Clinic — to shed light on the physical, as well as the psychological trauma girls and women experience when their healthy and normal genital tissues are removed or altered just to ensure virginity before their wedding, and fidelity afterwards. Silvestri, who underwent the procedure as a child in Eritrea, writes on her website:
"Inspired by personal experience, I started an in-depth investigation into Female Genital Mutilation by interviewing East African women in London affected by this cruel procedure. After comparing the stories of women from Eritrea, Ethiopia, Sudan, Somalia, Kenya and Djibouti, reflecting on my own personal experience and conducting further research, I discovered that the majority of FGM cases in the United Kingdom are diagnosed during pregnancy or labor although a few are not diagnosed until the second or third child after undergoing unexplained caesarean sections during the earlier pregnancies.
"The aim of this project is to raise awareness of this procedure in the hope that women, young girls and children who may not realize the severity or what type of FGM they have are encouraged to go through an early screening process before it becomes an emergency. I also hope that this project encourages medical staff, when examining women affected by FGM, have the courage to speak openly with them about it."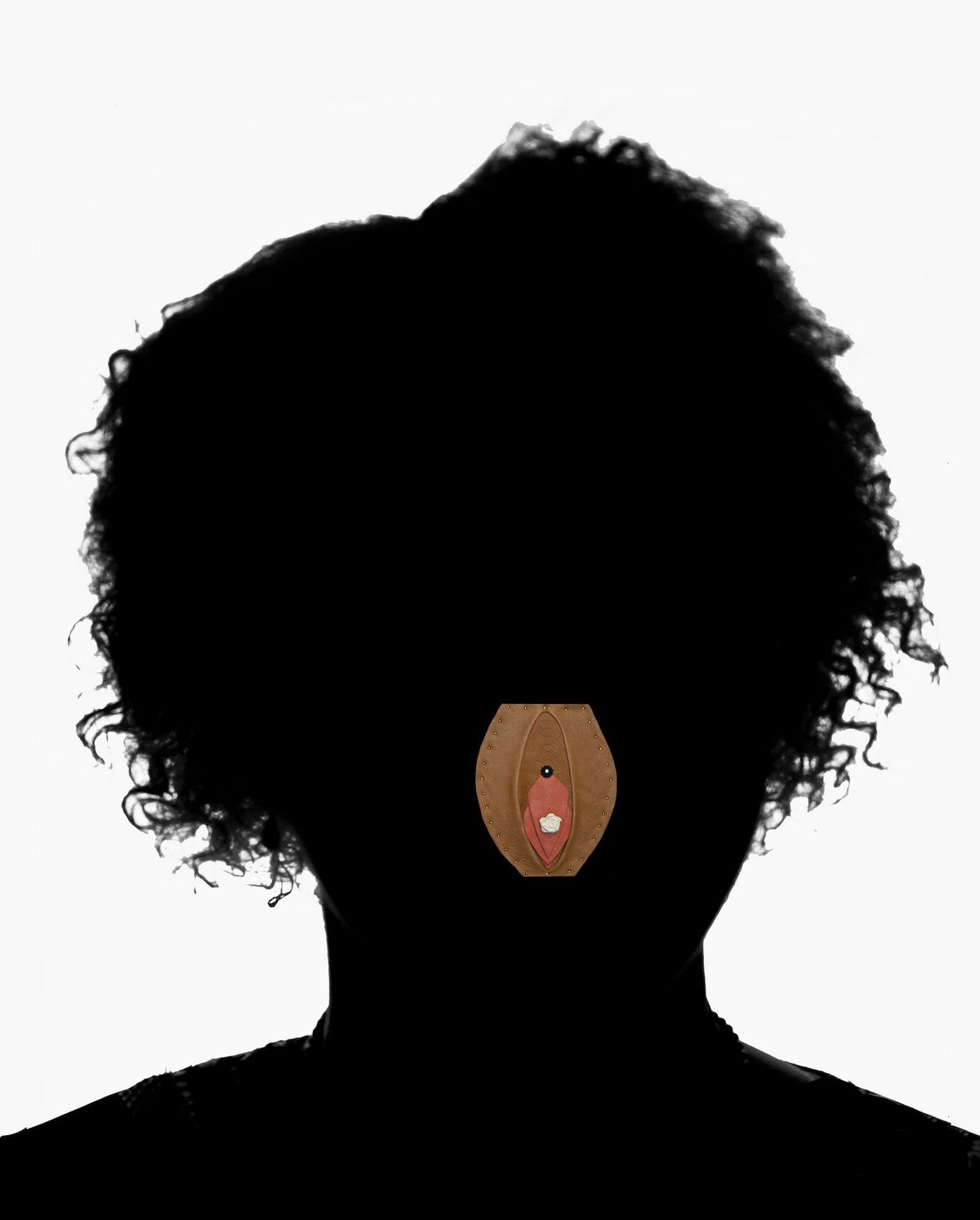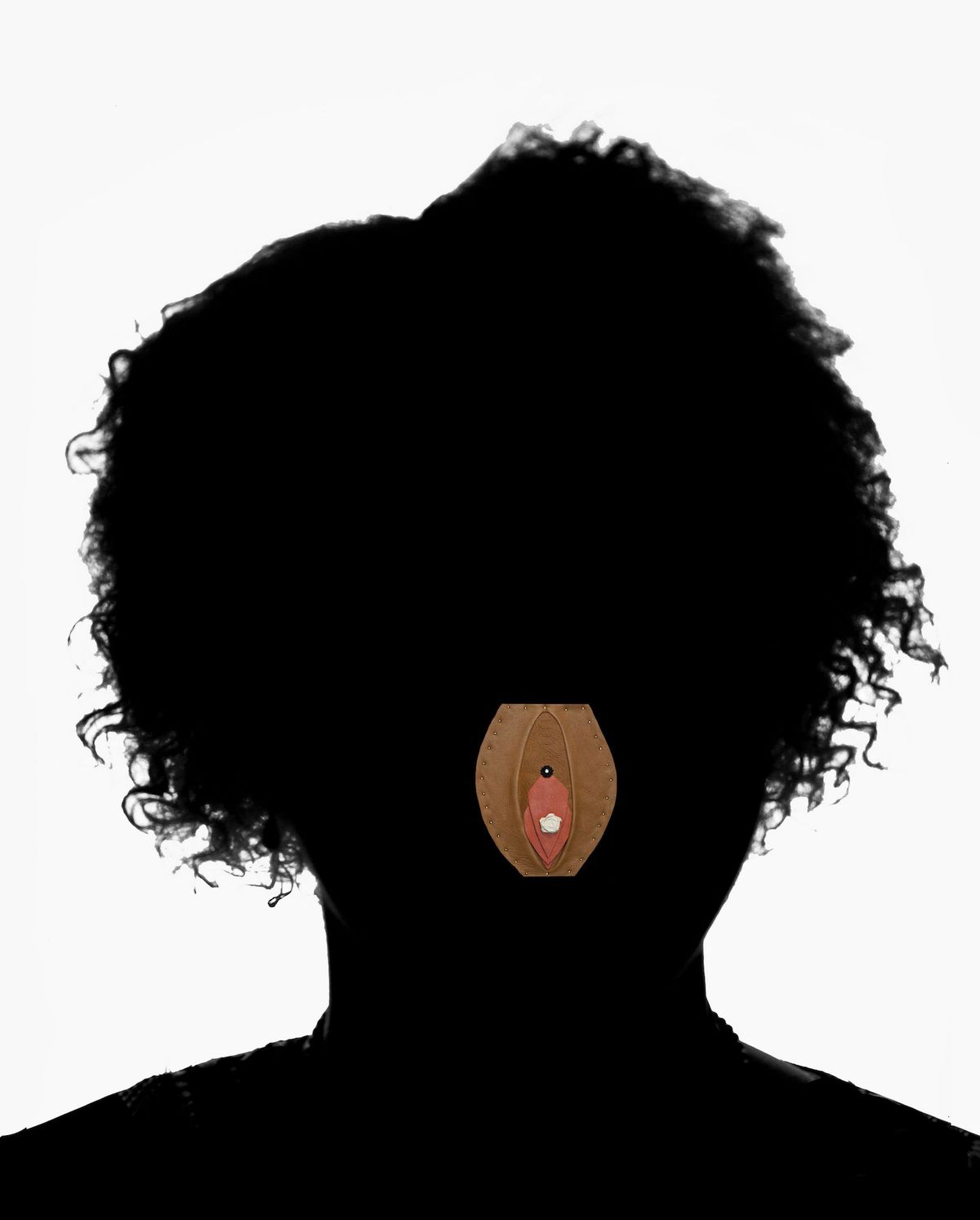 Curated by Autograph ABP, a UK-based charity promoting black artists and advocating the inclusion of historically marginalized communities in art, the exhibit has been on display since early July at London's Rivington Place Art Center. Each work, writes Mashable, features a woman's portrait in black silhouette with an intrinsic leather piece (depicting a vulva) stitched onto the mouth of the portrait. Each leather piece is handcrafted and unique, writes Autograph ABP, reflecting the particular type of FGM endured by the women depicted. Each portrait is accompanied by a poem, with the text edited from the women's own, moving story.
To raise awareness about female genital mutilation through art, Silvestri interviewed and worked with the women survivors to determine which of the four types of FGM they had, as the practice varies from culture to culture. Silvestri told TakePart:
"The silence makes FGM an issue that is often misunderstood as a "religious issue" or an "African issue". [But] FGM happens to women of diverse faith backgrounds all over the world — including Southeast Asia, the Middle East, and some Latin American countries — as well as in developed countries that have increasing levels of immigration. I think it's mainly cultural. In some communities if something happens to your family, you don't really talk about it."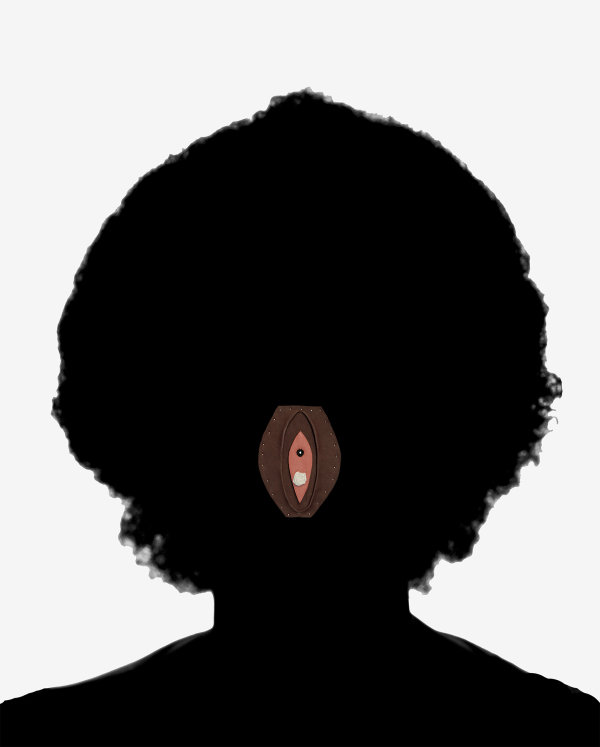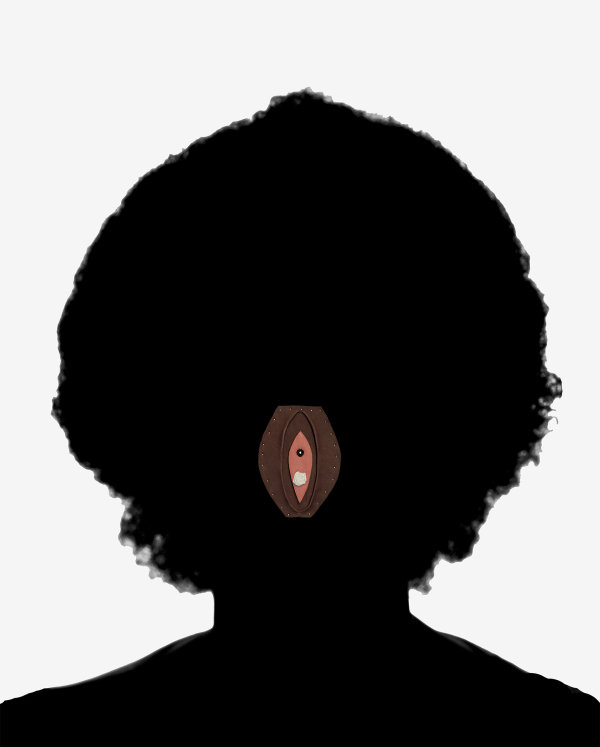 The World Health Organization classifies female genital mutilation into four broad categories…
Type 1: the partial or total removal of the clitoris and in very rare cases, only the prepuce.
Type 2: the partial or total removal of the clitoris and the labia minora, with or without excision of the labia majora.
Type 3: the narrowing of the vaginal opening through the creation of a seal formed by cutting and re-positioning the labia minora, or labia majora, sometimes through stitching, with or without removal of the clitoris.
Type 4: all other harmful procedures to the female genitalia for non-medical purposes such as pricking, piercing, incising, scraping and cauterizing the genital area.
…However, Silvestri created her own distinct set of sub-categories for Unsterile Clinic.
In 2012, the United Nations General Assembly adopted a resolution to eliminate female genital mutilation, yet an estimated 3 million girls are still being mutilated each year by men to exert power over women's sexuality and body. Nonetheless, the organizers hope the exhibit encourages more women, as well as men to stand up against the varying and constantly changing barbaric practice. Renée Mussai, the curator of the exhibit, told TakePart:
"To us, FGM is abuse. We hope that presenting the exhibition will help raise more awareness, and expose the violence of the practice to an audience not necessarily confronted with its horror before."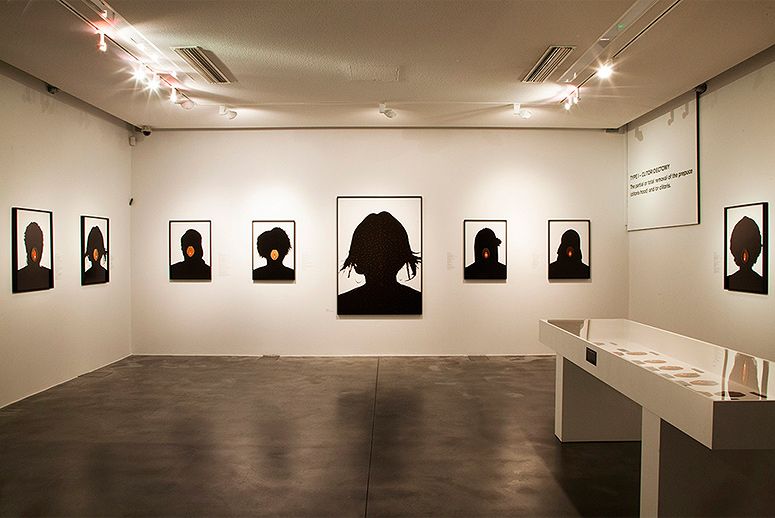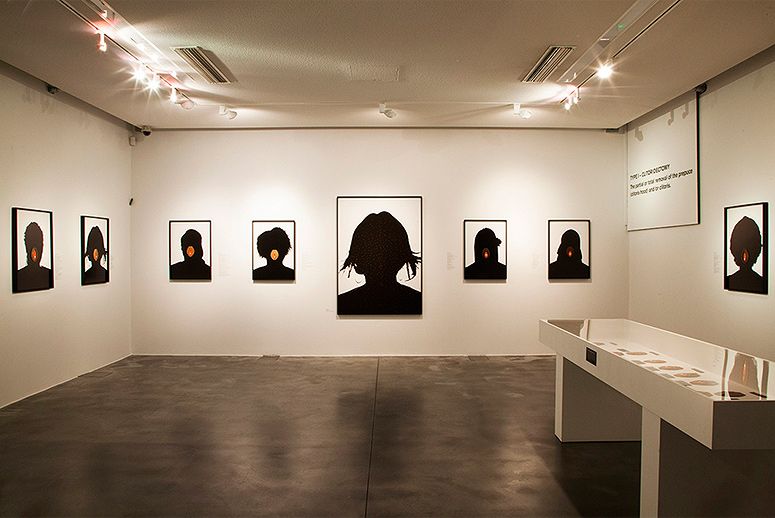 ---
This article (London: Harrowing Photo Exhibit Depicts Brutal Reality of Female Genital Mutilation) is a free and open source. You have permission to republish this article under a Creative Commons license with attribution to the author and AnonHQ.com.