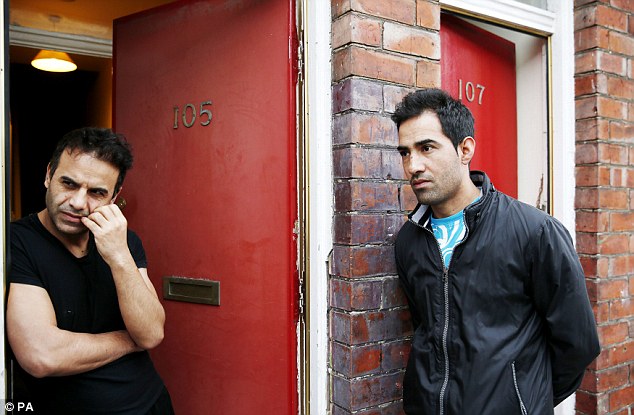 An investigation by The Times has revealed that the front doors of houses accommodating asylum seekers in Middlesbrough and Stockton, were painted red by Jomast, a subcontractor of global security firm G4S—which holds the Home Office asylum contract for northeast England—making the occupants easy to identify and vulnerable to attacks.
The Times, which branded Jomast's door-painting policy "Apartheid on the streets of Britain," went to 168 Jomast homes and found that 155 had red front doors. Asylum seekers lived in 62 of the 66 homes visited.
What Does the "Red Door" Scandal Tell Us About the UK in 2016? | dermotrathbone https://t.co/jeUno5Sog1

— Echo Chamber Uncut (@EchoChamberUncu) January 21, 2016
According to The Huffington Post, the properties are owned by Stuart Monk, who earns millions of pounds each year for providing accommodation to thousands of asylum seekers from Syria and parts of Eastern Europe. He is worth an estimated £175 million.
Residents of some of the houses told The Times they've been the victim of several incidents, with stones and eggs being thrown at windows and dog excrement smeared against doors. Would-be refugees from Syria and Eastern Europe said they had been targeted as a result of the painted doors, with one woman claiming that yobs shouted: "F*** you dirty women. Get out of our country." A National Front, a far-right political party which opposes non-white immigration, symbol was carved into the door of one house.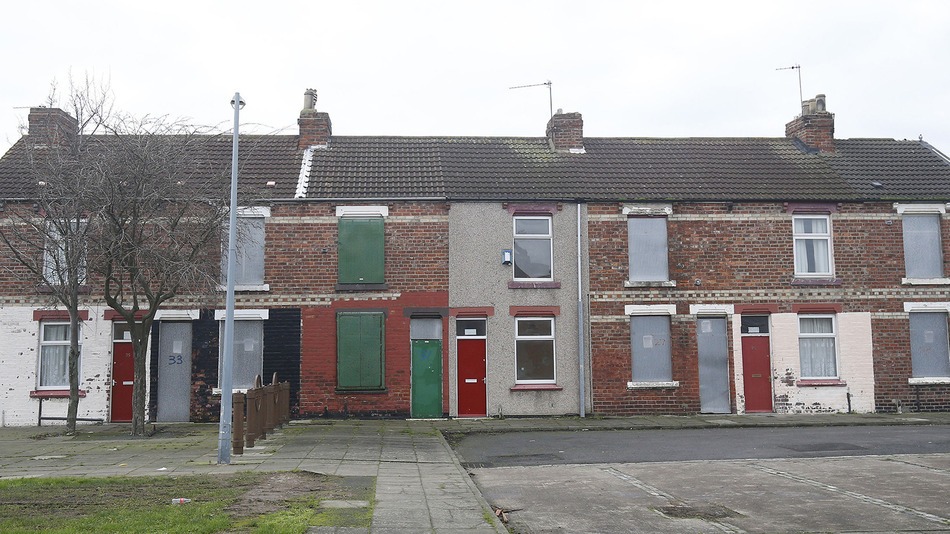 "They put us behind red doors. When people see them, everyone knows it means asylum seekers. It's like saying we're not the same as you," one resident, whose house was targeted, told The Times.
Some of the asylum seekers painted their doors white to escape the stigmatization; however, Jomast repainted the doors red after a Jomast employee told them it was "against company policy."
'I chose the colour of peace': the asylum seeker who repainted his red front door https://t.co/g0z52kZ7yY

— The Guardian (@guardian) January 21, 2016
Home Office minister James Brokenshire, ordered an inquiry into the housing of asylum seekers in the northeast of England, after receiving claims that they are identifiable by their red doors.
"I am deeply concerned by this issue and I have commissioned Home Office officials to conduct an urgent audit of asylum seeker housing in the northeast. I expect the highest standards from our contractors. If we find any evidence of discrimination against asylum seekers it will be dealt with immediately as any such behaviour will not be tolerated."
If, following the Home Office audit, these claims are proven, this story is a scar on our country. Appalling https://t.co/XFs4nWE46b

— Chuka Umunna (@ChukaUmunna) January 20, 2016
Andy McDonald, the Labour MP for Middlesbrough, called the practice "reprehensible" and said it "reminds you of Germany in the 1930s."
After the news spread like wildfire, G4S denied there was a policy to house asylum seekers behind red doors…
Categorically no G4S policy to house asylum seekers behind red doors, however Jomast will repaint doors in area to address concerns raised

— G4S (@G4S) January 20, 2016
…but started re-painting them different colors.
"The doors are being repainted a variety of colors. I am reluctant to confirm exactly what colors they are repainting them in. That would defeat the object rather. They are not our properties, they belong to Jomast, and they are conducting the repainting. They have confirmed to us that the red doors will be repainted in a range of different colors, and not one predominant color."
Suzanne Fletcher, chair of Liberal Democrats for Seekers of Sanctuary and a former local councilor, told the BBC she had raised the issue with G4S way back in 2012, but was told the company would not ask Jomast to repaint the doors.
"In September 2012, we asked G4S if they would do something about the red doors and they replied that they had no intention of doing anything about it… The police obviously have done everything that they can do but because asylum seekers are so vulnerable, they are frightened of jeopardizing their case, things haven't always been reported."
"The red doors made it easy to identify the asylum seekers" – Suzanne Fletcher, retired Councillor https://t.co/bikEhKKo8L

— Victoria Derbyshire (@VictoriaLIVE) January 20, 2016
G4S acknowledged their 'ill-judgment' in a statement:
"While we have not received any direct complaints from asylum seekers, we acknowledge that the issue of front door colours was first raised with us in 2012.We reviewed the issue at the time and it was not considered significant enough among asylum seekers to warrant repainting the doors of their homes.
"While there was never any policy to discriminate against asylum seekers, with the information now available to us we can see that our earlier decision was ill-judged and we have committed to repaint the doors within a matter of weeks."
UK red door for asylum seekers is very similar issue than Nazi Yellow badge for Jews @ImaTigerrr @breeallegretti

— Citizen Halo (@haloefekti) January 23, 2016
@antloewenstein Red door=asylum tenant. UK Asylum apartheid run by #G4S/#Jomast w/ public money #DisasterCapitalismhttps://t.co/TdF0sMYQSZ

— SYMAAG (@SYMAAG) January 20, 2016
---
You want to support Anonymous Independent & Investigative News? Please, follow us on Twitter: Follow @AnonymousNewsHQ
---
This Article (Apartheid In UK: Asylum Seekers' Doors Painted Red) is free and open source. You have permission to republish this article under a Creative Commons license with attribution to the author and AnonHQ.com.