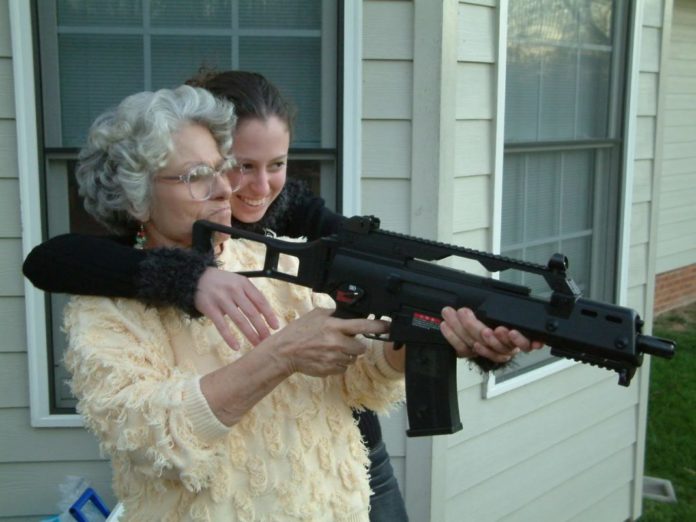 Written by: Alek Hidell
Let me state up front that this is purely an opinion piece. This is, however, an opinion that's rarely
discussed in the ongoing conversation of guns and our society. One would probably believe that as an ex-cop I'd be very pro-gun. Not so much. People like to say that guns don't kill people, people kill people. Anyone who would have you believe this understands neither guns nor people. In 2013 there were 11,419 people killed with firearms in the United States. The United States also has the highest number of guns per capita in the world at ninety guns for every hundred residents.  Compare that to countries like Switzerland and Germany whose guns per capita is between 30 and 45 , and who only have a few hundred gun homicides every year. It doesn't take a rocket scientist to realize that guns do in fact kill people. Either that or America has an abundance of homicidal maniacs running around.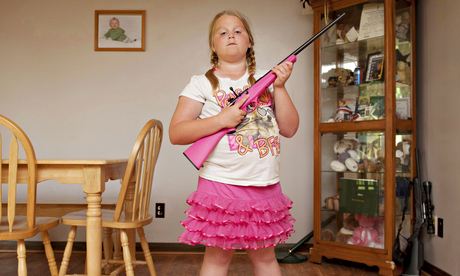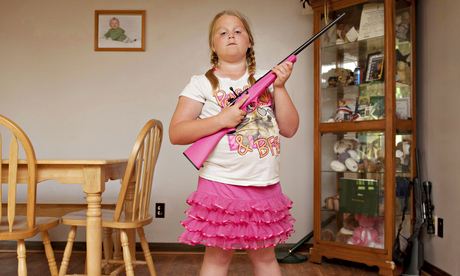 Abby, aged 8, from Louisiana, photographed by  An-Sofie Kesteleyn for her series My Little Rifle
Don't get me wrong, I believe everyone should have the right to possess a firearm for self-defense within one's home. That's pretty much where my appreciation for guns ends. Many people believe that our right to bear arms includes the right to carry a gun in our open and free society. This is where I have a problem. My problem stems not from legalities or constitutional issues, but from my fear of living in an armed society. Just because you have the right to do something doesn't mean you should. My fundamental problem with people walking around with guns, is that there are people walking around with guns! Some people might find this comforting however, there are many factors and responsibilities that come along with carrying a gun that most people don't ever think of or realize.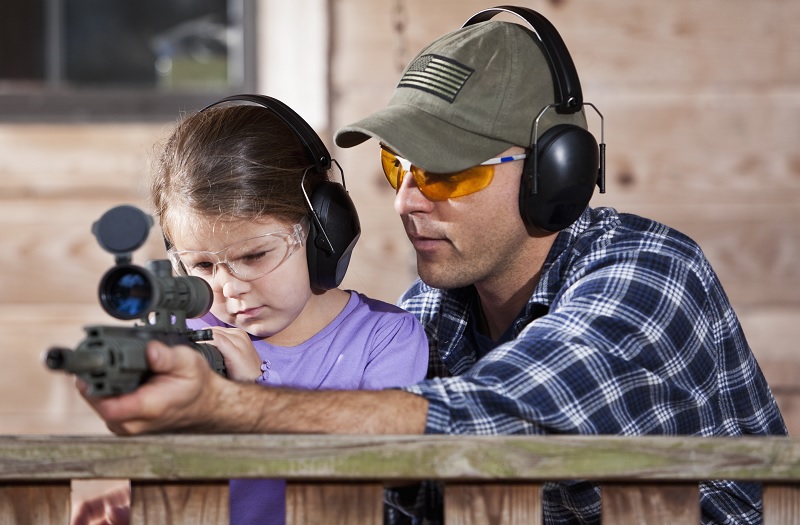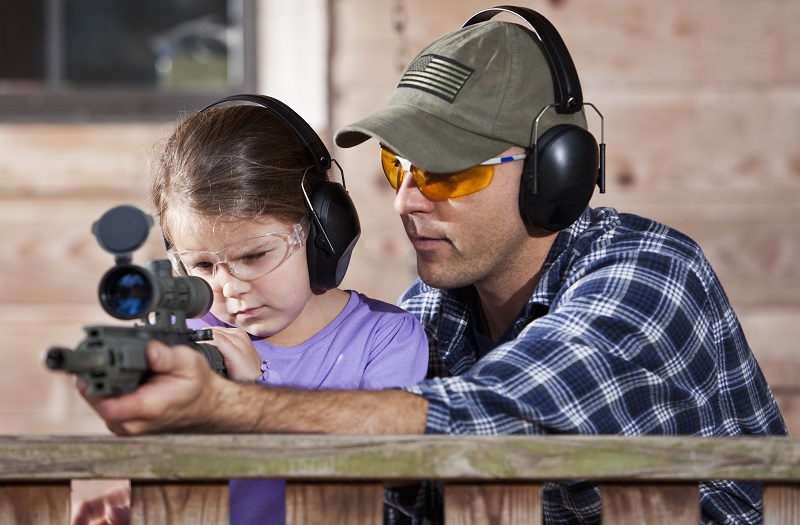 When it comes to guns, the most important thing is training. The average citizen has none. Going to the gun range a couple times a year cannot and does not prepare you for a high stress, fatal force situation. The difference between citizens carrying guns and police carrying guns is that police are prepared 24/7 for situations to go wrong, and even at a minimum, have completed the Police Academy and some fundamental training from their department. Even the most advanced and highly trained officer, when faced with a deadly force situation, enters into a state of elevated hypervigilance, which causes the officer to perform less than accurately. That is putting it mildly. Let's use Ferguson as an example. Officer Wilson fired at least 10 shots at Mike Brown, and we know that only six of them struck him. That's a 60% which would be a failing grade on any test in any school. I was actually shocked when I heard this, as six out of ten shots hit in a police shooting is stellar. I have known around eight or nine cops who have been involved in police shootings. Even with all the training they had, their accuracy rate was around 20% average. In one situation, two cops shot at an armed subject, emptying their clips and reloading, firing over 30+ bullets and they hit the guy three or four times, no fatal shots. Albeit, it was a distance of around 25 to 30 yards, but if these cops couldn't hit their targets, with all their years of training and experience, what makes you think you could? The reality is, in high stress situations where fatal force is used, cops are just as scared as everyone else. The only difference is cops are trained to navigate through stress under pressure.  The average Joe with a carry permit is not.
Now, if you want to bear the responsibility of carrying a gun in public, ask yourself if you are really willing to dedicate the time, money and effort it takes to become proficient with your weapon, especially in high stress situations. If you want to stay proficient with your weapon, you need to spend probably around $100 a month at the range on ammo and supplies. That covers your accuracy, in a no stress environment. Next I'd suggest some training in weapon retention. I cringe every time I watch cop shows and someone is holding someone else at gunpoint, well within arms reach. If you do this, you are sure to have your subject grab your gun.  What now? Does a concealed carry permit teach you how to handle this? Next I'd find some self defense courses involving moving and shooting, frag drills, and real life scenario training.  Don't know what these things are? You should if you carry a gun.  In a nutshell, the average concealed carry holding citizen is not prepared for any situation which involves a gun unless they dedicate themselves to the proper training.  This is like going to the zoo, and as you enter they hand you a whip. If you see any lions around, you're equipped to handle it right? Absolutely insane, but again that's just my opinion.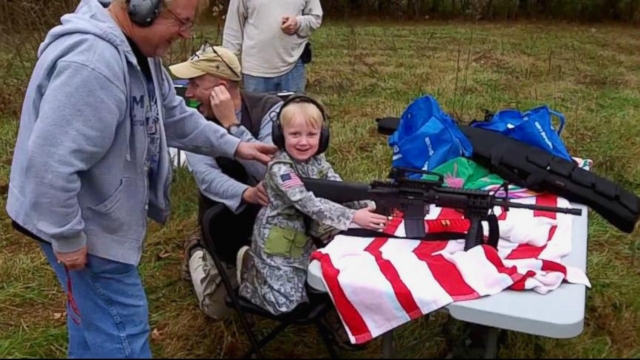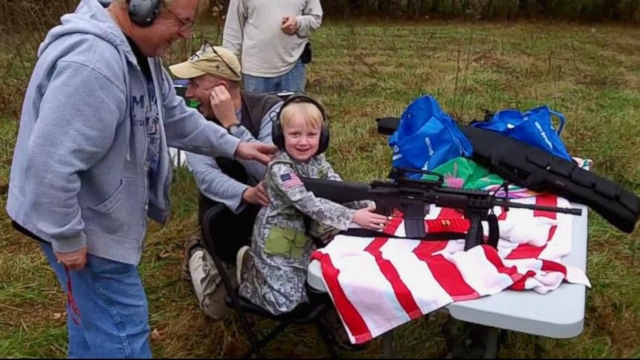 Let's take a moment and look past all the gun rights arguments, the statistics and what not. Do you really want to live and thrive in a society where guns are everywhere? I don't.  I carried concealed for years and realized that not only is it a huge pain in the ass, it is absolutely counterproductive to our cause.  The amount of dedication required to carry a gun makes it not worth it for the vast majority of people when you factor in cost, training, time and a dozen other factors.  Every day I look forward to going out into the world, embracing my fellow man and making the absolute best of every human encounter. After years of looking at society through jaded eyes, I have been set free and have found empathy and compassion where before there was only suspicion and skepticism. My rebirth was not because society changed but because I changed.  That is where the seeds of tomorrow are sewn, within you.  You can make the choice to go out and get a gun, give in to fear, and look for the worst in people or you can start to shape the society you want to live in by your individual choices.  We don't need more guns, fear and hate, we need understanding and compassion, love and human bonding. I know I sound like a broken record but truth is simple and I cannot emphasize the importance of such concepts.  My goal is not to nag or preach, but to remind us all this revolution cannot be won with guns, only ideas.  The path to a better tomorrow begins with you and the choices you make.  Choose wisely, as your choices affect us all.