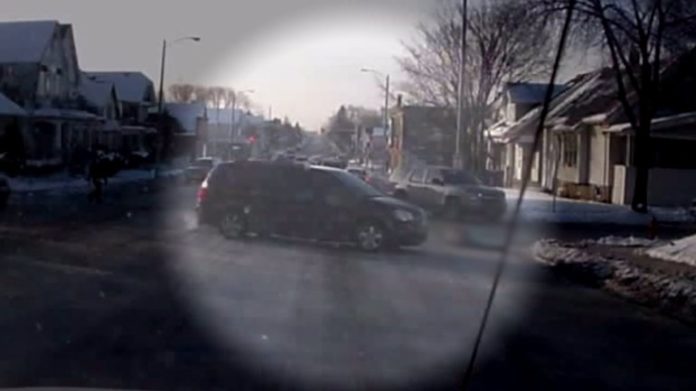 The ATF was in pursuit of Bruce Young, a Milwaukee man who had allegedly stockpiled weapons and explosives in a storage locker. Young was killed during his attempt to flee from the ATF, and his final moments were captured on a dash camera. After the incident, the ATF issued a statement claiming that Young died from a self-inflicted gunshot wound. Almost immediately after, a dash cam video went viral and clearly showed Young running from police before being struck and killed by an unmarked ATF van.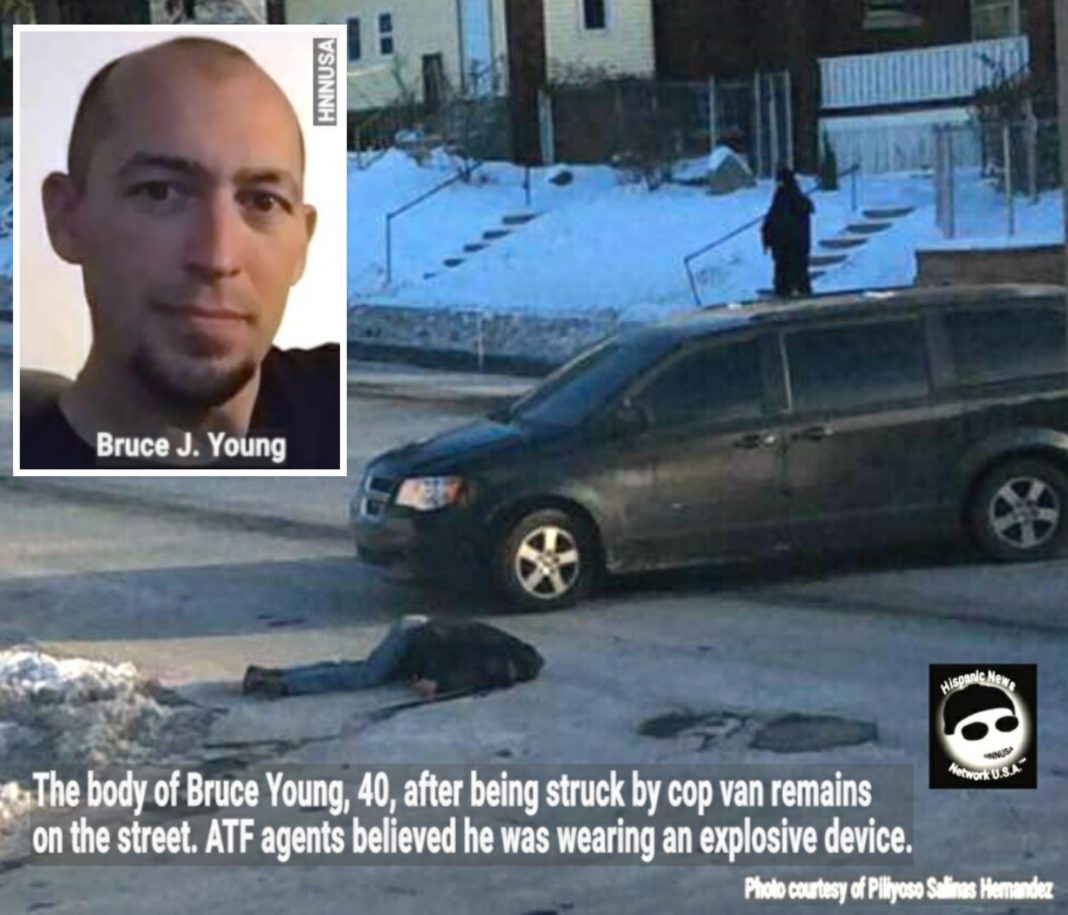 Little information has been released on Young, other than he had been stockpiling large amounts of guns, ammunition and explosives and that they had issued a warrant for his arrest. The video – released without the consent of the ATF – was supposedly captured by a civilian dash camera. In it, you can see Young running from ATF agents who are approaching him on foot with their weapons drawn. A black minivan enters the picture and strikes Young, instantly crumpling him to the ground. The video captures a few seconds of the aftermath and the end of Young's life, as he remained motionless.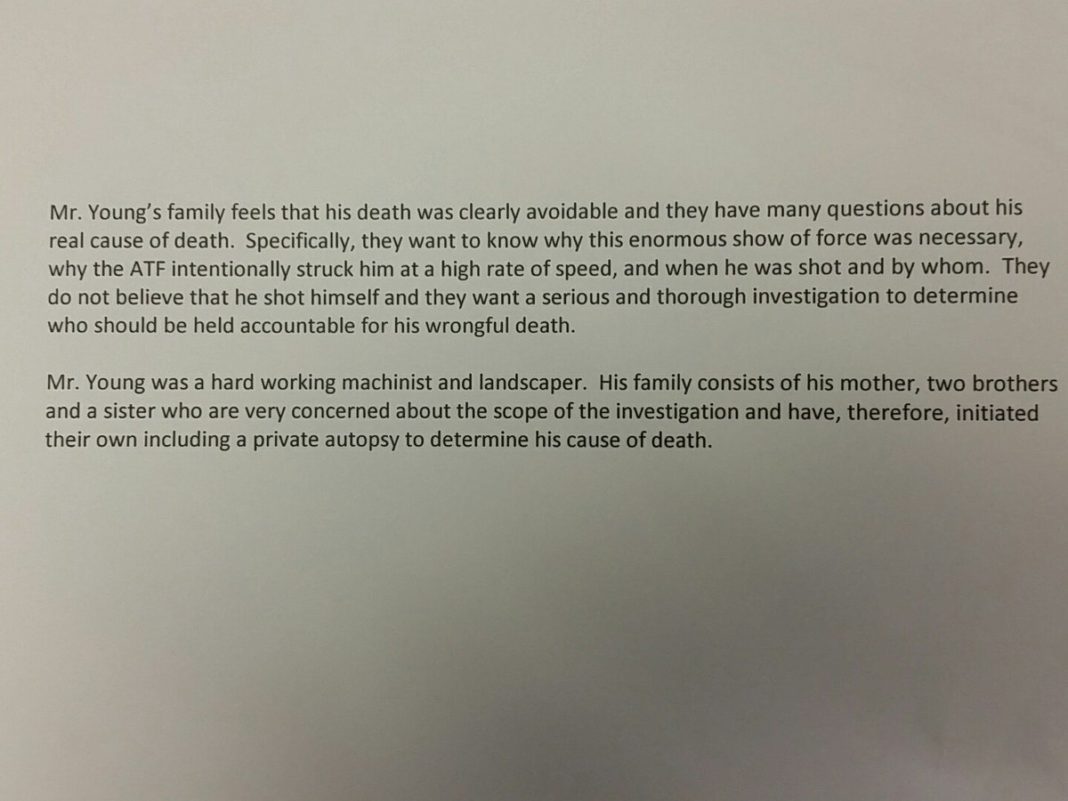 Despite the video, the ATF has acknowledged that they struck Young with the van, however they claim that Young died from a self-inflicted gunshot wound, which he apparently suffered before he was struck by the van. According to reports, Young was seen holding a gun to his head moments before he was struck by the van, however, the video does not show this. The video shows Young fleeing northbound into the street, not holding a gun to his own head. He is then struck and killed. While the family acknowledged that Young was in fact shot, they deny any claims that he killed himself.
The one fact that the ATF has yet to explain is how a man who allegedly shot himself in an attempt to commit suicide, had the ability to run from his pursuers. More often than not, individuals who suffer death from self-inflicted gunshot wounds don't have the ability to run, much less flee from the police. The ATF denied Young medical care after sustaining his injuries as they claimed they believed he was wearing an explosive vest, and were afraid to go near him. This directly contradicts the action of striking him with a moving vehicle, which would have undoubtedly set off any explosives he was wearing.
The easy way to find out would be to look at the autopsy report, in order to determine cause of death. Unfortunately, the Milwaukee Medical Examiner has been placed on a non-disclosure order and advised that they would not release the report. Young's family has already hired an attorney and will have a private autopsy conducted. The family doesn't believe the ATF's version of events and believe that Young was murdered.
---
This article (ATF Claim Suspect Took His Own Life Despite Video Showing Undercover Van Ran Him Down) is a free and open source. You have permission to republish this article under a Creative Commons license with attribution to the author and AnonHQ.com.
---
Supporting Anonymous' Independent & Investigative News is important to us. Please, follow us on Twitter: Follow @AnonymousNewsHQ