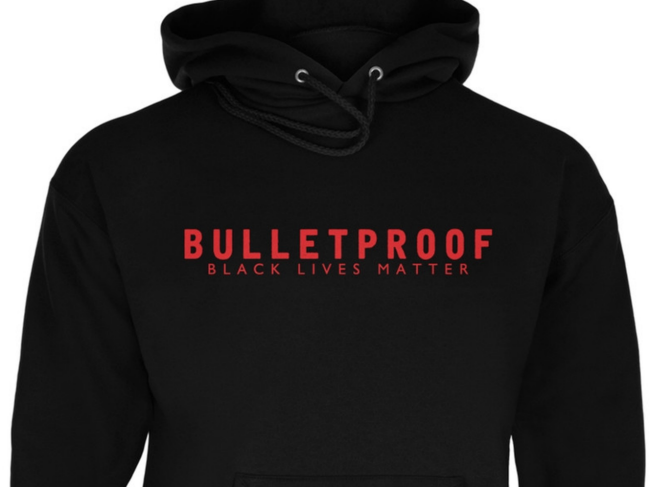 This week, the president of the national Fraternal Order of Police – one of the largest police unions in the US – successfully lobbied Walmart to remove the Black Lives Matter "Bulletproof" shirt from their shelves. Walmart agreed to remove the shirt, but refused to remove other Black Lives Matter clothing items. The letter was penned by FOP President Chuck Canterbury, who also sent a similar letter to Amazon.
The overall tone of the letter is one of disdain and flattery. Disdain for the very existence of Black Lives Matter, and flattery for Walmart, in hopes they will acquiesce to their request.
The letter opens, "I am writing on behalf of the membership of the Fraternal Order of Police to advise you that third-party sellers are using your website to sell offensive shirts and sweatshirts with the slogans "BULLETPROOF" and "Black Lives Matter." I urge you to prohibit the use of the Walmart name and website for the retail sale of these products." Here, Canterbury clearly states that the slogan "Black Lives Matter" is offensive.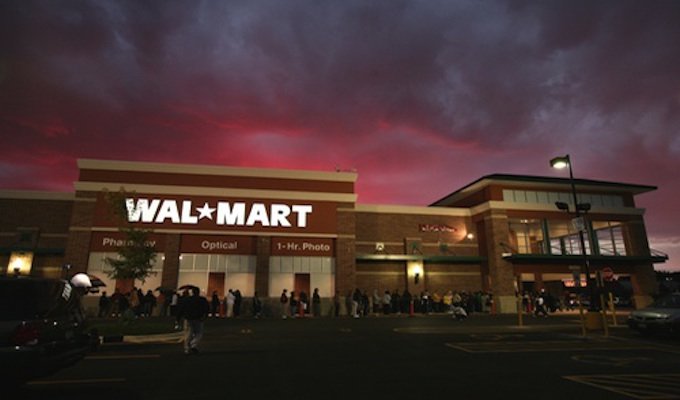 He goes on to praise Walmart as the American success story and "a testament to the reality of the American dream." Canterbury demonstrates just how out of touch with reality he is on both fronts, condemning a genuine civil rights movement, while upholding the epitome of what is wrong with western capitalism. "At a time of year when we as a nation and indeed, as a world, should be coming together in hopes of peace on Earth and goodwill toward men, these third-party sellers are profiting from racial division." It is truly hard to fathom how thick the bubble around Mr Canterbury's head really is.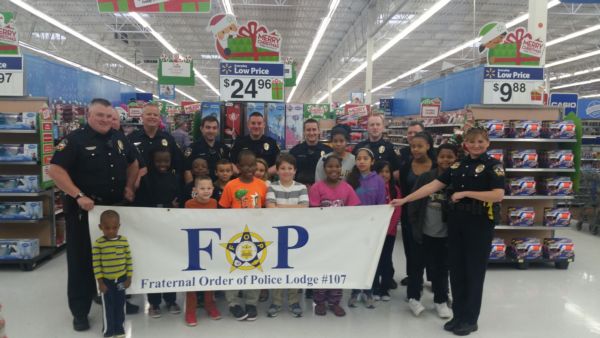 Walmart responded by stating, "Like other online retailers, we have a marketplace with millions of items offered by third parties that includes Blue Lives Matter, Black Lives Matter and All Lives Matter merchandise. After hearing concerns from customers, we are removing the specific item with the 'bulletproof' reference." Thankfully, Walmart pushed back and declined to remove any additional Black Lives Matter merchandise, pointing out that the distributor of the 'bulletproof' shirt, Old Glory, also sells shirts that say Blue Lives Matter, as well as All Lives Matter. Walmart's defense, that they and their supplier are equal opportunity panderers, is nothing if not brutally honest.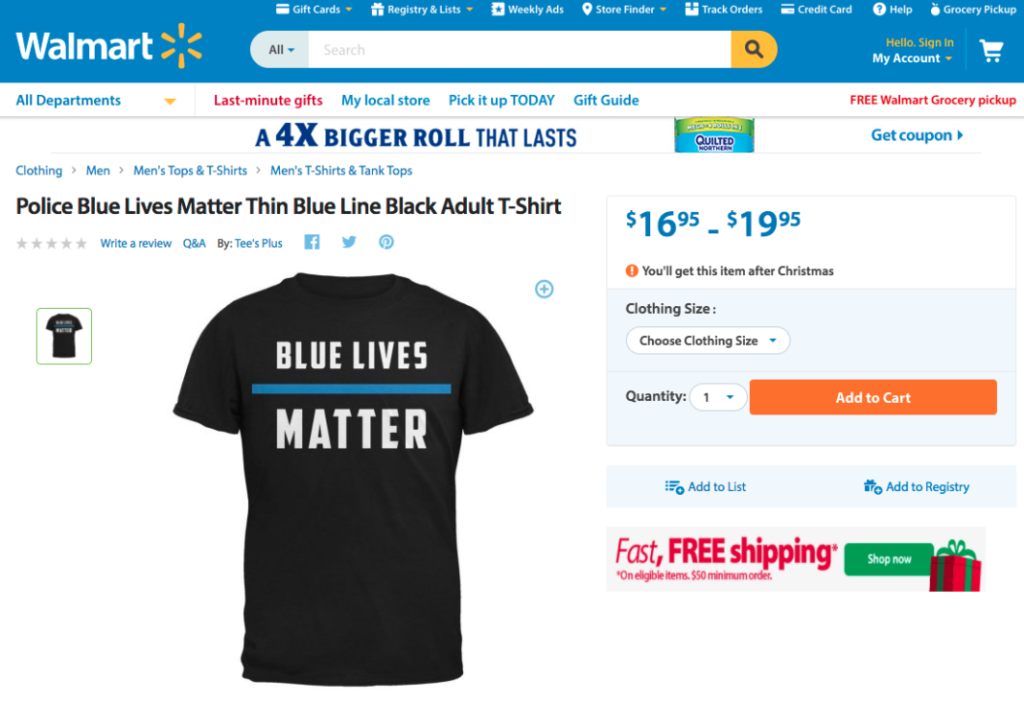 According to James Pasco, the executive director of FOP, "The bulletproof thing goes to the new assertiveness of some violence prone individuals to take action directly against police. We find it offensive for that reason." That sounds good, but the reality is that cops hate anyone who calls them out on their bullshit, and Black Live Matter are on the front line of keeping cops accountable. The reality is that the "BULLETPROOF" logo is a direct message to police that it's gonna take a lot more than bullets to hold them back.
The FOP has already sent a letter to Amazon making the same request. Fortunately, as of the time of this printing, Amazon still carries the "BULLETPROOF" BLM logo on both a sweatshirt and a women's tee. There has not been a public response from Amazon yet, however, it is unlikely that Amazon will cave into the pressure.
Amazon Link to Bulletproof Sweatshirt & Women's Tee is here and here.
Email FOP President Chuck Canterbury at

[email protected]
Below is a list of Amazon customer service numbers to call to show support for Black Lives Matter and the "BULLETPROOF' line of clothing:
Automated Customer Service – 1-888-280-3321
Toll Free Customer Service – 1-888-280-4364
Customer Service Email – [email protected]
Canadian Customer Service – 1-877-586-3230
Amazon UK – 0800 496 1081
Amazon India – 1-800-30009009
---
This article (Police Union Tries to Bully Walmart, Amazon into Removing Black Lives Matter Shirts) is a free and open source. You have permission to republish this article under a Creative Commons license with attribution to the author and AnonHQ.com.
---
Supporting Anonymous' Independent & Investigative News is important to us. Please, follow us on Twitter: Follow @AnonymousNewsHQ