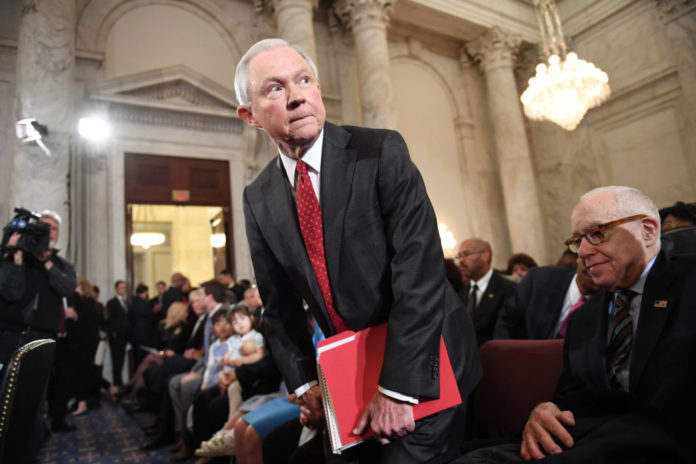 Attorney Jeff Sessions is following in the long line of Trump appointees who are dedicated to undoing the very department they were tasked to lead. With the recent petition to the courts to halt the incoming reforms that were not only needed but agreed upon to the Baltimore Police Department, Jeff Sessions has shown the world that he has every intention of rolling back police work to the brutal days of the 1950s and 60s.
Sessions has long been an enemy of civil rights. He has a long history of voting against progress. He has, during his time as senator from the conservative state of Alabama, voted against the Violence Against Women Act, against LGBT marriage resolutions, and for ending programs that helped minorities open businesses. His voting record on civil rights received a 20% from the ACLU. He is an old time southern racist who's now in control of the nation's police forces. Now it seems as though he's intent on seeing police oversight scrapped entirely.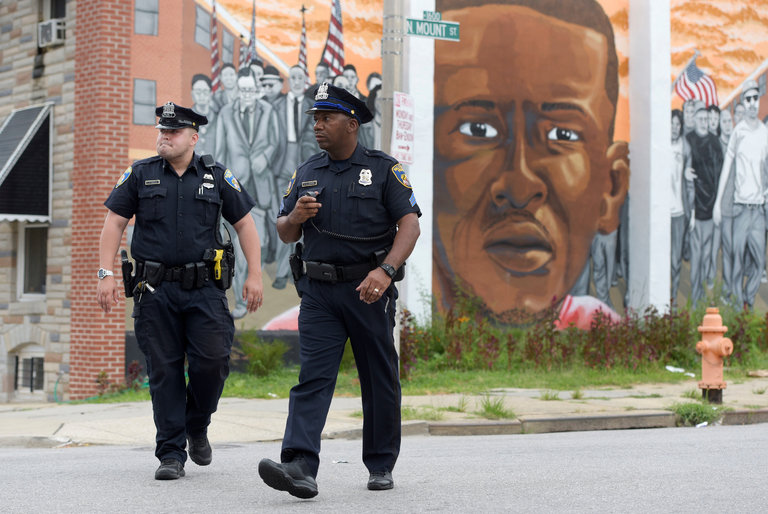 Sessions has ordered the Justice Department to review all reforms implemented by the Obama administration, as well as the pending agreements waiting to be implemented. His two page memo made it clear that he believed the reforms implemented in the last 8 years may be in contradiction to the Trump administration's vision of supporting the police. In other words, Jeff Sessions thinks the state of American policing is just fine where it is and that police need to be supported, not criticized for doing their job. He fails to see the murder of over 1,100 Americans each year by police as a thing to be concerned with.
Former Seattle Police Chief Norm Stamper has come out against Sessions and his vision of law enforcement. Stamper attributed the 60% drop in police use of force at his department to Obama era reforms. When asked by Democracy Now's Amy Goodman about Sessions, his response didn't pull any punches. "My response to that is, he's clearly in lockstep with his boss, the president. He is clearly an apologist for the worst kind of policing in this country. He is pandering to police unions. He is saying things that he thinks they want to hear, and is."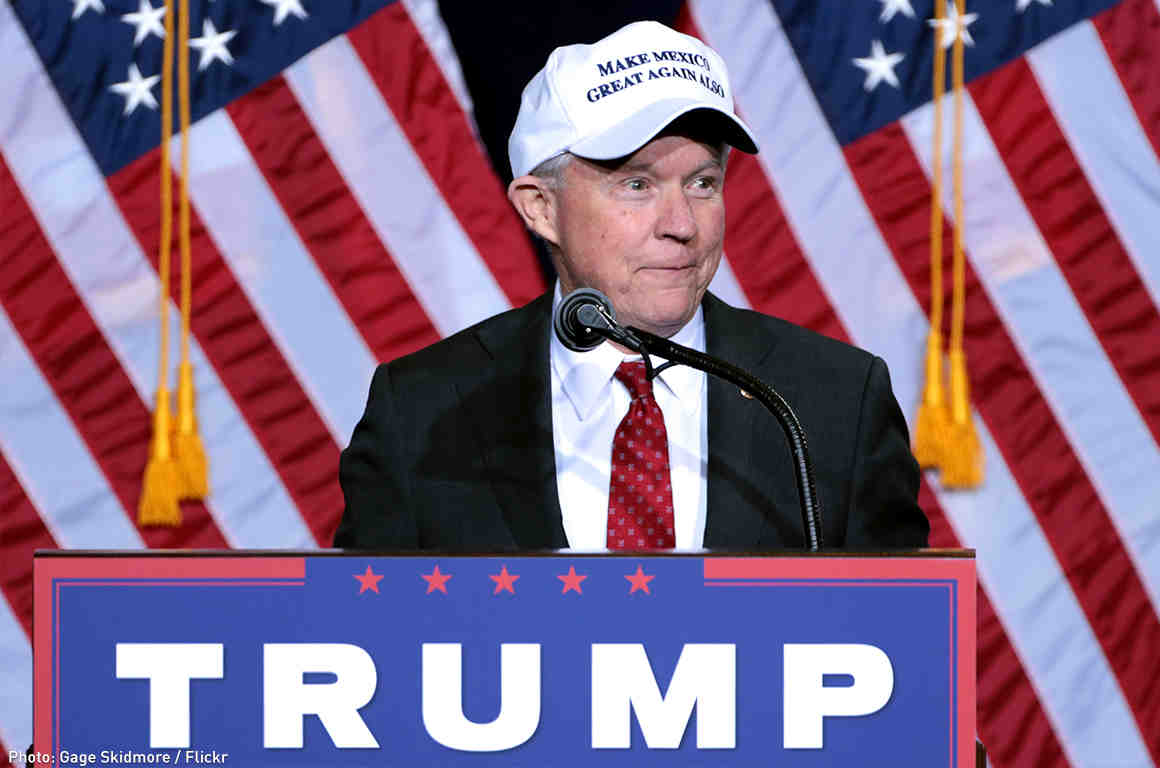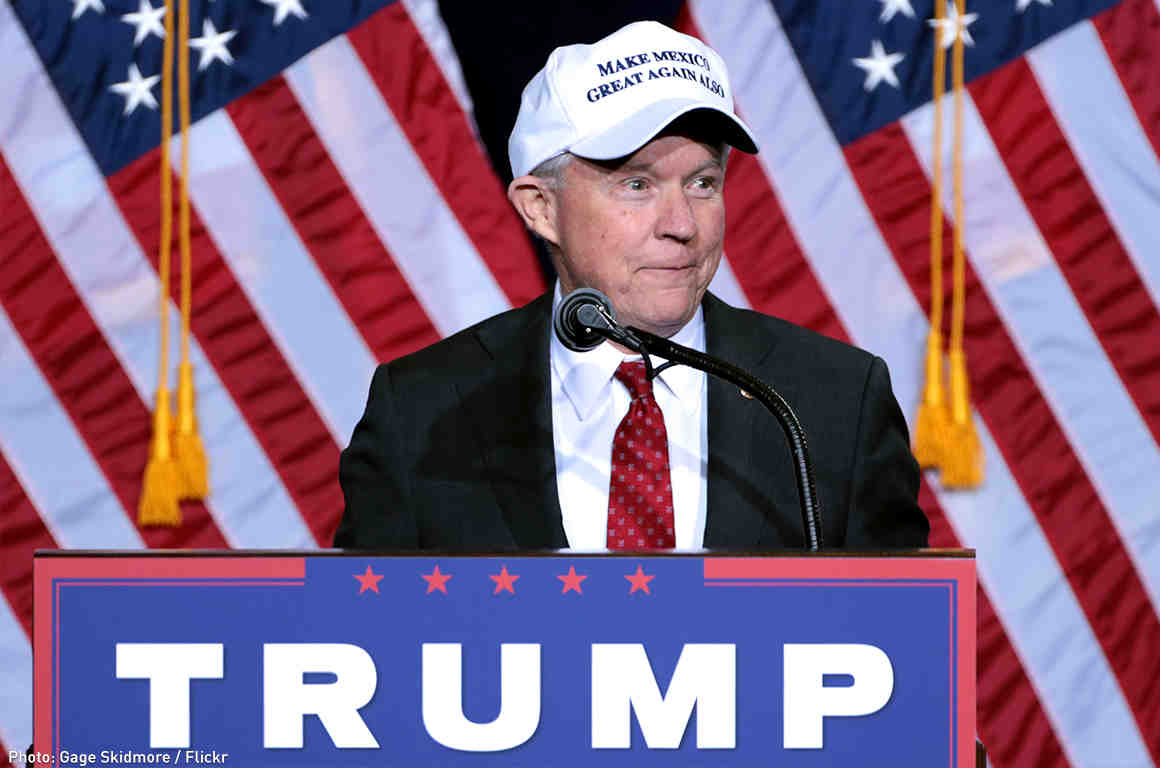 Sessions isn't only under fire from law enforcement. Members of the Congressional Black Caucus have harshly criticized Sessions for his actions. "As you may recall, we opposed your nomination to serve as attorney general because, over more than three decades of public service, you have developed a questionable record on issues of justice, equality and civil rights," stated Rep. Cedric Richmond in a letter drafted to the AG. "It is clear by your recent actions that our opposition was well founded, as you have demonstrated a complete disregard for your responsibility to protect the rights of all Americans."
Fortunately, the cities and police departments are fighting back. Besides having his request to stall reforms in Baltimore denied by the judge, the Baltimore police publicly stated that they were proceeding with the changes regardless of the Justice Department's wishes. Sessions and the Trump administration have failed at every initiative they have tried to force on the American people so far, a clear sign that the resistance movement is succeeding.
Sources: Democracy Now, On The Issues.
---
This article (Attorney General Jeff Sessions Looks to Undo 50 Years of Police Reforms) is a free and open source. You have permission to republish this article under a Creative Commons license with attribution to the author and AnonHQ.com.
---
Supporting Anonymous' Independent & Investigative News is important to us. Please, follow us on Twitter: Follow @AnonymousNewsHQ–