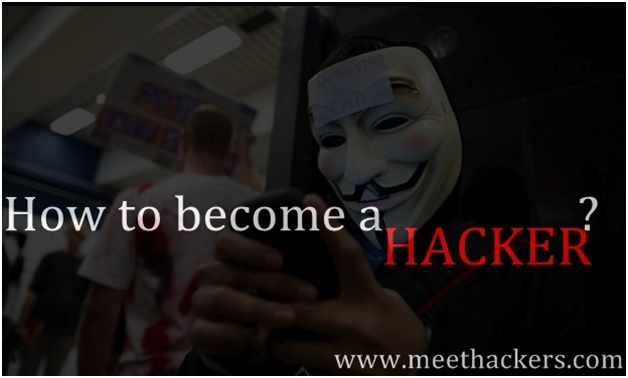 Hacker doesn't mean "to use hacking tools which made by professional or by other anonymous hackers"  if you do use hacking tools you would called "cracker" or "noob" in the hackers world.
Becoming a hacker is not an easy job, it needs a lot of interest, passion and hardwork. If you are interested in hacking or in cyber world then it's not a tough job for you to become a hacker.
So let us elaborate in steps for becoming a hacker
1. Learn about basic computer stuff (using operating system, and other stuff)
Learn using operating system, fixing every problem you face in your pc, then you should use multiple operating systems like linux or more,
2. Learn about networking concepts
Learn about networking concepts, new networking terms (protocols, ip addresses, http, ftp and more)
3. Learn c programming language or Javascript
c programming language, is the first language picked mostly for learning programming
4. Learn php scripting language
As per the professional hackers, php is much more useful for hacking into web entities, php is also useful for web developing
5. Try to understand how hacking tools work
You can use hacking tools which are made by experts, but this won't make you a hacker, more a script kiddie or noob (this is real hackers would call you). In order to get a real hacker, you need to understand how hacking tools work and be able to code them even yourself.
6. Learn about new malwares
Every week new malware is being introduced to the cyber world which are made by black hats, in order to gain fame, earn money or more. Learn about malwares through hacking websites.
Do some research on them, particularly about how they are working
7. Learn some white hat hacking
It's your choice whether you want be  black hat or white hat, while white hats are known as good guys, black hats are the ones doing illegal things with their hacking skills, either for personal interests or for money. Do some white hacking, it will help you gain experience in hacking, if you want be white hat, then you should participate in bug bounty programs.
8. Try to make tools with python
Python is a widely used programming language, you can use python for making your own hacking tools, or other programming languages in which you are good, but python is the most preferred language used by hackers for making hacking tools
9. Most important step is secure yourself from being hacked 
Before starting into hacking stuff, it is important to secure yourself from being caught or being hacked by using a VPN or other methods.
10. Spend a lot of time with hacking and programming
The more time you spend with hacking or programming, the more you'll become stronger
So spend at least 4 to 5 hours daily,
Links: Protect your PC and mobile devices from hackers & governments and surf anonymously 
______________________________________________________________
Source:
http://www.meethackers.com/2014/08/how-to-become-professional-hacker.html
http://bit.ly/howtobecomehacker