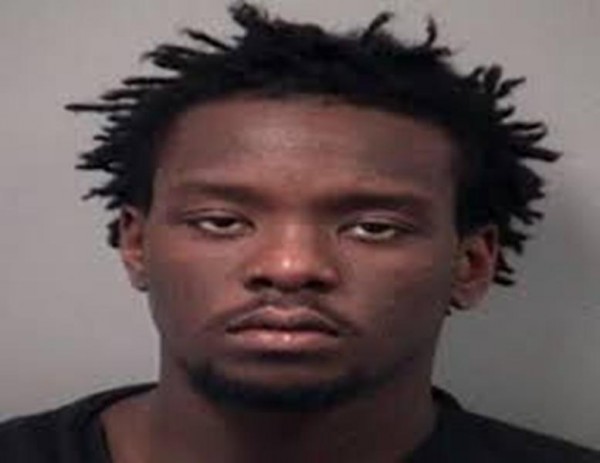 Police in the United States have arrested an African-American student who posted a terrifying racial hoax on the social media platform Yik Yak. In the post, the student had clearly stated that he would kill every black person he sees on campus.
Officers arrested, Emmanuel D. Bowden, the 21-year-old student, at the Saginaw Valley State University (SVSU) in Michigan, for the threat that he posted.
The post was made anonymously, and it said: "I'm going to shoot every black person I can on campus. Starting tomorrow morning." Local media reports said the post was targeted at students of SVSU.
The message triggered a police response, and an investigation led to Bowden's arrest. According to reports, Bowden was arrested by the university police at one of the SVSU residential halls. He told police after his arrest that the post was a joke.
Police said they called his cell phone to confirm that it was the one used to post the threat. Bowden was tracked down thanks to a Yik Yak feature that keeps track of the location and IP address of the messages that are sent through the platform.
Black student charged for alleged threat to 'shoot every black person I can on campus' https://t.co/1lRVfg9PPn pic.twitter.com/fa20Ffz3Vp

— Jessica Chasmar (@JessicaChasmar) November 18, 2015
Investigators have charged him with making a false report or threat of terrorism, an offence which carries a maximum penalty of up to 20 years in prison. According to the RT English News, Yik Yak has a mechanism that automatically removes posts if they receive too many negative responses from other users. A police report has revealed that Bowden's threatening post received many negative responses, and was eventually deleted. However, Bowden later replied: "Its sick a joke. I'm black and I was going to give it an hour to see how you all would react, and Right. I could be angry and just expressing myself lol." Bowden is currently in jail on a $10,000 bond. According to law experts, Bowden's lack of intention or capability of making the attack is not a defense. A statute related to the false report charge said that it is still considered a crime even if "the defendant did not have the intent or capability of committing the act of terrorism." This fake threat comes at a time when campuses in the US are particularly concerned about racial tensions and threats of violence. Recently, two men were arrested after they made threats against the Columbia campus of the University of Missouri, where controversial protests over alleged instances of racism are occurring. According the reports, the two men also used the social media platform Yik Yak to make posts, saying that they would commit racial violence, similar to what Bowden did.  
@BradleyRayford @jcrutchmer idiots don't think that yak isn't tracked, https://t.co/h5UzuFjNYB — Jacek Eichelski (@Husaria) November 11, 2015
One of the threats was very similar to the post Bowden has been accused of making, with the author saying that he would "shoot every black person I see." After initially arresting one suspect, the police obtained information that led them to arrest a second suspect. The case is still pending further investigations.
Commentators have said the recent attack by Islamic State militants in Paris, has put the security agents of the Western World on high alert. As a result, any small action purporting to commit violence en masse could land one in serious trouble with the authorities.
---
You want to support Anonymous Independent & Investigative News? Please, follow us on Twitter: Follow @AnonymousNewsHQ
---
This Article (Black Student Could Face 20 Years In Jail After Posting Racist Hoax On Social Media) is free and open source. You have permission to republish this article under a Creative Commons license with attribution to the author and AnonHQ.com