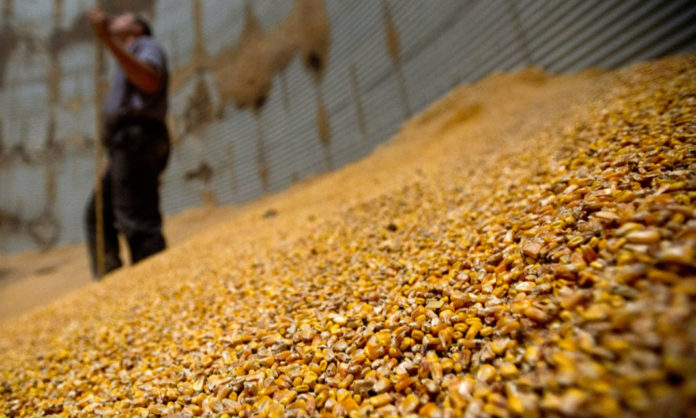 It wasn't so long ago that the pushing through of a new bill outlawing the labeling of GMO products for 2 years occurred. While we were busy watching the election count step closer to a Trump presidency, and all the while when Brexit was sending waves through political waters, the GMO bill was being negotiated.
The agreement set out that GMO foods would not be labeled for at least two years, and that any food containing bioengineered content of less than 50% would be deemed non-GMO. In essence, they slipped this one right under our noses so they can force feed us GMO foods.
Fast forward only a few weeks, maybe a month, and the battle still rages. But this time, rather than on US shores, Brazil has woken up to the GMO kerfuffle and has imposed a ban on importing Monsanto's GM crops, even though they have a 10 percent shortfall in their own produce to feed their livestock.
Brazil now joins a growing line of countries that are doing the same. Russia joined the fight last year, vowing to never feed its citizens GM foods; and to find the product in France, you'll be hard-pressed, to say the least. In New Zealand, it simply doesn't exist.
In the United States, and also Australia, going to a supermarket means buying GM foods. At least 80 percent of the packaged foods you find on these shelves is GMO produce. And although Brazil is the second largest grower of GM corn, farmers there are starting to opt out of raising their livestock, such as chickens, on the corn, because of stringent GM laws on imports, and the grain shortage in Brazil.
It's a blow to Monsanto, no doubt. The rise in GM protest is only set to soar as farmers in Brazil join the battle, refusing to play a part in the Big Agricultural conglomerate's plan. Some have stated that the lack of ease with Monsanto's GM corn purchase from the US has something to do with the move, but realistically, after a suspension on Brazil's import taxes, there were still no 2016 exports.
"In recent years, some of the largest commodity trading companies have refused to take certain GMO crops from farmers because the seeds used hadn't received a full array of global approvals, something that can lead to holdups at ports or even the rejection of entire cargoes," reports Bloomberg.
Thirty-eight countries worldwide have now banned GM crops (19 in the EU), for both environmental and health reasons. Other countries, like Brazil, have placed stringent regulations on imports to protect their own crops, but also the environment and possible health impacts.
A Seralini study on GMOs found long-term grazing on the first GM crops commercialized for animal feed to be toxic to cows. Professor Gilles-Eric Séralini. has asked, in light of this, for extensive research to be conducted on all aspects of the GM produce and to release these findings to the public.
"…partial paralysis (paresis) accompanied by great fatigue, and problems in the kidneys and mucosal membranes in the animals, followed by death in 10% of cases," Séralini noted of the initial 1996 crops.
Monsanto went out of its way to defame and persecute the professor, but in September this year, a court ruled in the professor's favor, and GMO-proponent, now declared-forger, Marc Fellous, lost the case, with sentencing to be handed down in early 2017.
Monsanto is starting to lose its stronghold, but only time will tell how loose it will become.
---
This article (Brazil Joins the Growing List of Countries Refusing to Import U.S. GMOs) is a free and open source. You have permission to republish this article under a Creative Commons license with attribution to the author AnonWatcher and AnonHQ.com.
---
Supporting Anonymous' Independent & Investigative News is important to us. Please, follow us on Twitter: Follow @AnonymousNewsHQ