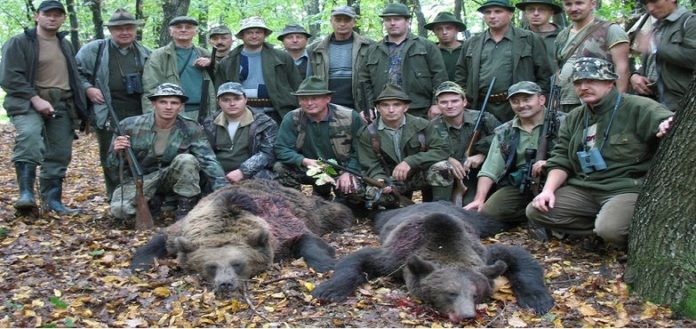 By Amanda Froelich at trueactivist.com
Since 2007, 2,374 bears, 1,586 wolves, 898 big cats and 120 lynxes have been killed in Romania.
On the heels of Laos promising to close horrific bear bile farms and send all rescued critters to sanctuaries, Romania has announced an unexpected ban on trophy hunting. The decision was reportedly a surprise to many but is essential to revive populations of large carnivores in the country which have steadily decreased since Romania's accession to the European Union in 2007.
The multimillion-euro industry has drawn hunters from all over, who reportedly pay up to €10,000 (£8,800) to kill a variety of land animals. In 2016, the largest hunting quota to date was recorded in Romania, reports The Guardian. Hunters were allowed to shoot 550 bears, 600 wolves, and 500 big cats over 12 months. According to ZMEscience.com, that is the equivalent of the combined wolf population of France, the entire brown bear population of Slovenia, Norway and Sweden, and four times the number of lynxes in Poland.
In total, 2,374 bears, 1,586 wolves, 898 big cats and 120 lynxes have been shot in Romania since 2007, local media reports.
The sport might result in a hefty profit, but the practice has dramatically reduced populations of carnivorous animals in the country. By banning trophy hunting, Romania hopes populations of bears, wild cats, lynx, and wolves are able to replenish given a reprieve from their most severe and immediate threat.
The ban on trophy hunting is expected to pit urban dwellers and rural farmers against each other, as those who live outside of the cities see hunting as an effective means of controlling dangerous predators. Additionally, arguments have been made against dampening the country's booming hunting industry.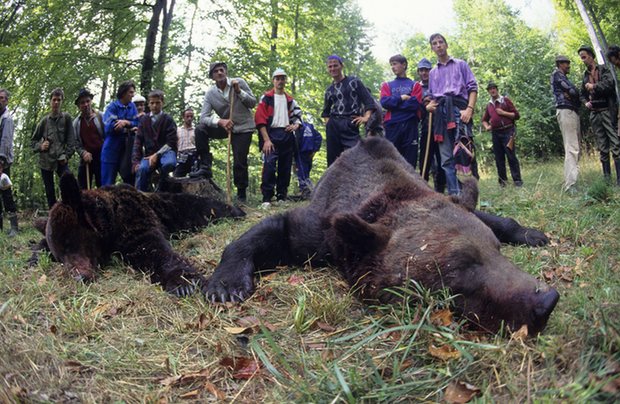 Though the species are protected under EU law, a legislative loophole has allowed trophy hunting to continue in Romania. According to The Independent, hunting the animals is legal if they have attacked a person or damaged property. To utilize the loophole, hunting associations report the number of big predators living in the country as well as an estimated number which will likely cause damage. The projected number is then split between hunting companies, and the public buys rights to kill the animals.
With this new ban in place, however, no trophy hunting of any sort will be allowed.
Romania's environment minister Cristiana Pasca-Palmer commented on the controversial ban, stating:
"The question was if these species really are [hunted] because of an underlying human-animal conflict, or if it's just a cloaked hunting practice."
In an interview with The Guardian, she added:
"How can hunting associations count how many animals are causing damages a priori – before the damages have happened? By introducing the ban, what we are doing is simply putting things back on the right track, as the habitats directive originally intended."
The government is not turning its back on citizens who may be affected by dangerous wild animals, which is why a wild animal emergency service has been set up to assess reports of damages and deal with individual animals directly.

What are your thoughts? Please comment below and share this news!
---
This article (BREAKING: Romania Bans Trophy Hunting To Protect Bears, Wolves, Lynx And Wild Cats) is free and open source. You have permission to republish this article under a Creative Commons license with attribution to the author and TrueActivist.com