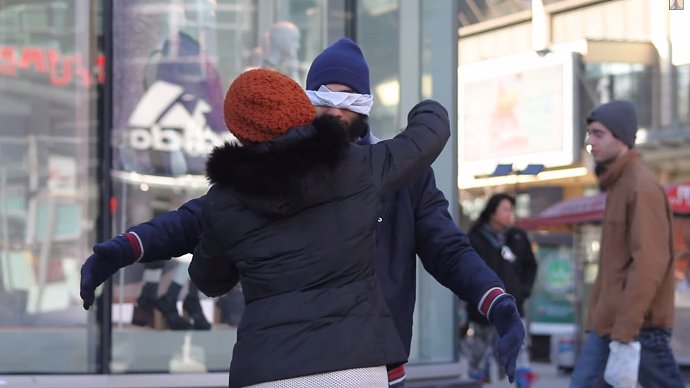 Canadian activist, Asoomii Jay, has received death and even rape threats for being a Muslim. In order to raise awareness of growing 'Islamophobia,' she has asked complete strangers to hug a blind-folded man who was labelled 'terrorist'.
"We didn't expect to receive so much positive reaction, this much encouragement and support. But we are happy to see Canadians react this way to Islamophobia," she said in an RT report.
With the help of other Canadian activists, Jay decided to take matters into her own hands by conducting a social experiment she called 'blind and trust'. A Muslim man named Mustafa Mawla, stands blindfolded on a busy street in Toronto with arms outstretched. Mustafa had a sign beside him reading, "I am a Muslim. I am labeled as a terrorist," and another that read, "I trust you. Do you trust me? Give me a hug."
"Due to the rise of Islamophobia, due to the rise of hate crimes that have been happening around the world and due to personal experience … it really moved us to try to raise awareness, to show people how we are made to feel in our own countries, our own homes," Jay said
She mentioned the recent tragedy in Chapel Hill, North Carolina where three Muslim students (also activists) were shot by their neighbor. The murder suspect was said to have been motivated by religious/racial hatred.  So when cartoonists get shot it's terrorism, but when a few kids get shot it's not even a cover story… how depressing. A life is a life, regardless of the faith. However, simply giving a particular story more coverage or screen-time allows the mass media to push the agenda of fear/war-mongering politicians.
Confused by the disinformation being spread by the mainstream press, people began to blame whole communities, the entire religion, for the actions of a few. Some media "blamed the whole faith," she added. "That has made us raise awareness, show people what we are made to feel, as well as encourage people to think for themselves, not believe everything they hear and see," she explained.
Jay started the project when people started calling her a terrorist for wearing a hijab while competing in the school's 'Next Top Model' contest; she placed second. The video of the blind trust activist has gone viral, receiving a truly heart-warming response from social media, where the hashtags #BlindTrust and #BlindTrustProject have been used.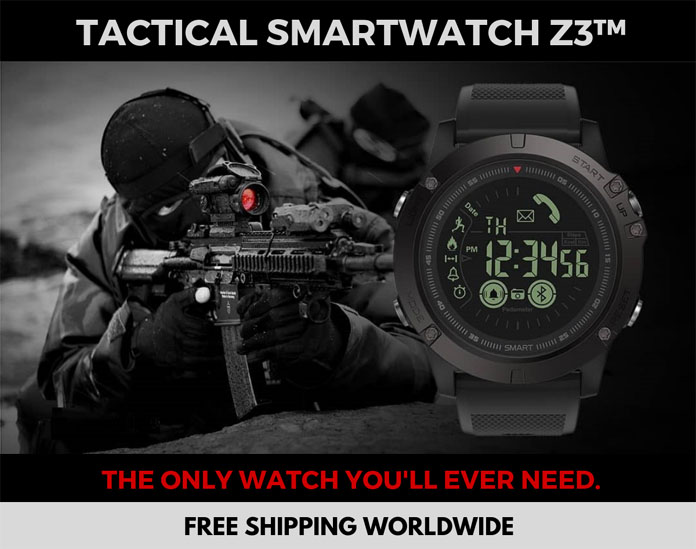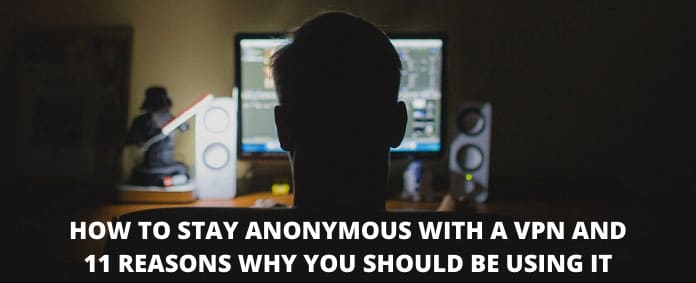 Get Your Anonymous T-Shirt / Sweatshirt / Hoodie / Tanktop, Smartphone or Tablet Cover or Mug In Our
Spreadshirt Shop
!
Click Here
Remove all ads by clicking here