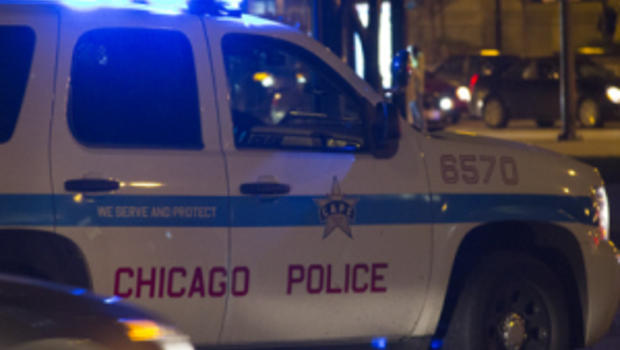 Police have shown that they truly don't discriminate, and that they are willing to dish out a beating to anyone who crosses their path. The most recent case of police brutality that has come to our attention, is the case of Nathaniel Taylor. Taylor is eighteen years-old and mentally disabled. This did not stop a twenty-one year veteran of the Chicago Police Department from beating him to a pulp and sticking a gun into his mouth. Matthew Jackson is now embroiled in a law suit for his violence toward the handicapped man.
This incident occurred in September 2015. According to Jackson, Taylor was seen attempting to enter his home. According to the police report he filed, Taylor had already left the property but Jackson chased him down and confronted him. According to the law suit filing, Jackson punched Taylor multiple times with his fists, and at one point, pulled out his gun and stuck it in the handicapped man's mouth. Taylor was arrested and spent a week in jail for charges of aggravated battery on a police officer and resisting arrest. According to Jackson's report, Taylor tried to get away and grabbed at his gun. Of course, there is no video available to substantiate Jackson's claims.
According to Richard Dvorak, the attorney for Taylor and his family, "He's not someone who should be subjected to this kind of treatment. All (Taylor) did was cross this officer's lawn. The officer placed felony charges on this young man to cover up his own misconduct."
He provided photographs to the media showing Taylor's blood splattered on the walkway, outside Jackson's home. Fortunately for Taylor, the aggravated battery charge was dropped and he pleaded guilty to a charge of trespassing. The experience has left him scarred, particularly affected by the electronic monitor that he was forced to wear after being released.
The family immediately filed a complaint with the Independent Police Review Authority. They requested that DNA be tested from Jackson's gun to show that he violently and unnecessarily assaulted Taylor, by inserting his firearm into his mouth. Jackson's defense was that the gun accidentally made contact with Taylor's mouth during the struggle.
The IPRA advised the media that an investigation is underway, but would not comment on its status. The Cook County State attorney Office is also getting involved, advising that they will review the IPRA's findings when the investigation is complete, to determine as to whether or not charges are appropriate against Jackson. This is one of a long line of cases that show clear cut patterns of misconduct by Chicago Police Officers. Lately, it seems as though every third or fourth case of police misconduct stems from an incident involving Chicago police. No statement has been made by the Office of Professional Services within the department, in regards to this case. More than likely, this will be swept under the rug by the CPD, and left for the courts to decide what justice should handed down.
---
This article (Chicago Cop Beat Mentally Disabled Teen and Stuck a Gun in His Mouth – Lawsuit Claims) is a free and open source. You have permission to republish this article under a Creative Commons license with attribution to the author and AnonHQ.com.