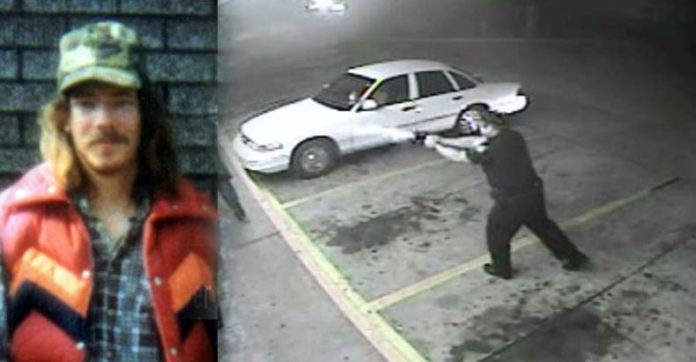 Raymond Keith Martinez, an unarmed 51-year-old homeless war veteran, was brutally shot dead without posing any threat to anyone on December 5, 2014. Last week, West Monroe police officer Jody LeDoux, who committed this heinous crime, pleaded not guilty to negligent homicide at his indictment. LeDoux has been on paid leave since the incident – he faces up to five years in prison if convicted.
Two security cameras caught the shooting; the footage shows LeDoux took only a couple of seconds to fatally shoot a helpless and intoxicated Martinez.
Martinez used to sit outside the convenience store where he was killed and beg for change from shoppers. The staff used to call the cops when he would refuse to leave and on the evening of December 5, the owner of the store declined Martinez entry because he was drunk. According to the police report, the owner told him to go away three times or he would call police.
"He (the store owner) stated that officer got out of the car and told him to get his hands up. He stated that he did not hear the suspect say anything and the suspect turned to reach inside the paper machine, at which time the officer shot him. He stated that he did not hear the suspect say anything to the police. He stated that while the suspect was on the ground he observed a black cell phone by his hand," the police report read.