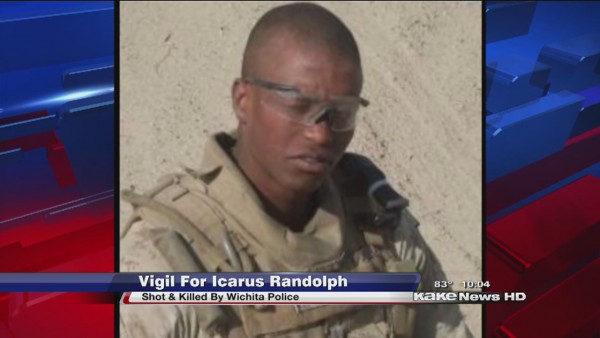 The Raw Story has reported that a former war veteran who served during the Iraqi war, suffering from mental breakdown has been shot dead in a broad daylight in his home.
Icarus Randolph was suffering from post-traumatic stress disorder after returning from three tours in combat in Iraq. He was shot four times by Officer Ryan Snyder in Wichita city in the State of Kansas.
It is said Randolph's mother, Beverly Alford-Allen saw his father being killed by the city's police when she was young and now also witnessed the city's police again killing her son.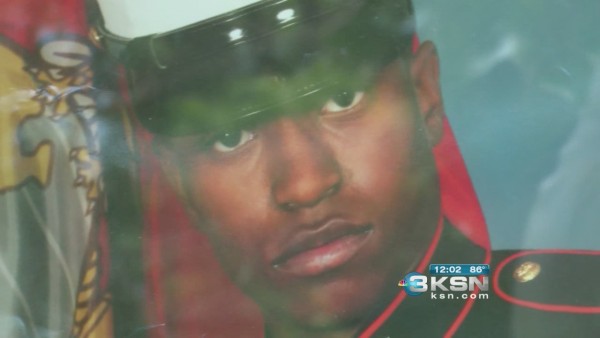 According to the account of the story narrated by family members, the family first sought help from the Veterans Administration and local mental health associations after Randolph started behaving abnormally during Independence Day celebration on July 4 this year.
It is said the caregivers then advised the family to call the police which Randolph's mother was reluctant to do due to her bad experience with the police. But the family later called the police and two officers responded.
The family said they warned the officers on arrival to remain alert because Randolph had a weapon but had not been violent, threatening, or suicidal.
The first officer is said to have followed the family warning and was extremely careful not to use any lethal weapon.
But the second officer, Ryan Snyder became angry when he was told that Randolph had a mental problem and they need to tame him so that he can be taken to hospital. It is said Snyder folded his arms and complained that it was the Fourth of July.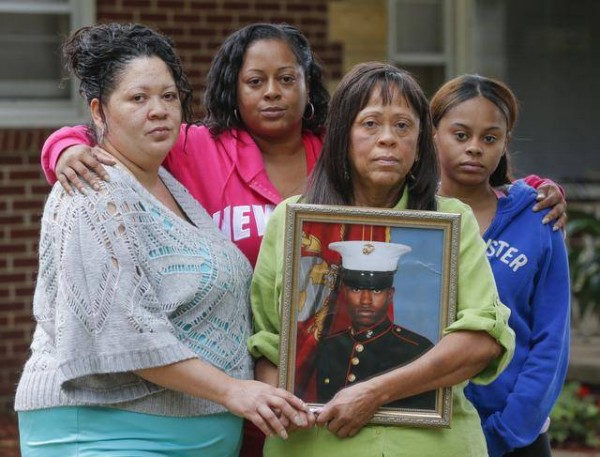 Randolph who at that time was still inside his mother's room then started roaring loudly, throwing items around and kicking down a screen door, walking slowly outside with a vacant expression on his face.
The family said he was not walking toward anyone but they noticed he had something in his hand which he carried at his side.
They said they begged Randolph to go back inside but as they were still begging him, Snyder walked towards him and fired his taser without even issuing a command. The family said Snyder then shouted "knife". He dropped his taser and pulled his handgun, firing four times into the abdomen of the former Marine Corps veteran.
Snyder is then said to have retreated back to his patrol car as Randolph fell mortally wounded on his mother's lawn. He then instructed that nobody should go near him. Randolph bleeded for 10-15 minutes before an ambulance arrived. But it was too late.
The family also alleged that the Wichita Police tried to hide the identity of the officer but a local blogger used public records and witness statements to fish Snyder out as the shooter.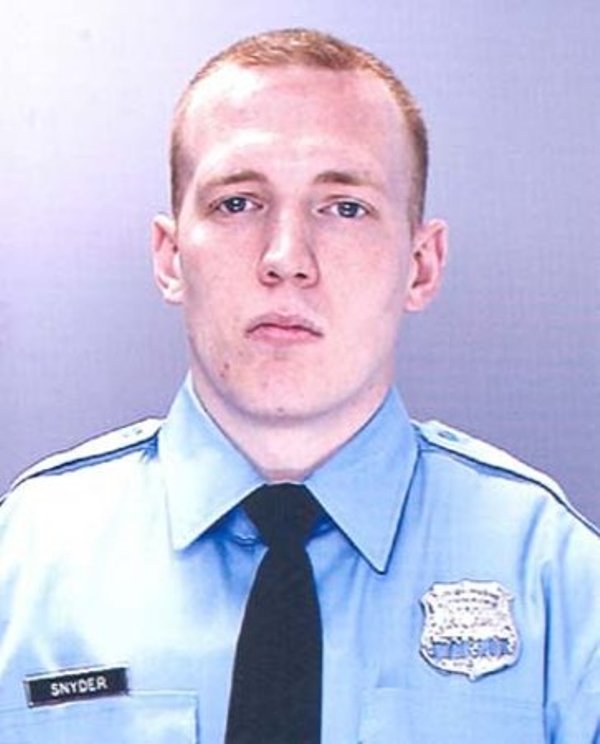 Even after identifying him, the police department cleared him of the shooting earlier this month. The police held that the officers had received specialized Critical Incident Training intended to help police assist those with mental health issues and that due process was followed.
But the family disputes this and has filed a lawsuit that the police violated their own department policy on encounters with mentally ill people. The suit claims police did not de-escalate the situation.
"The reality of the situation is that the family called police for help, and rather than giving any help, that officer that showed up escalated the situation, argued and berated the family over the rights of their loved one and then killed him", local activist, Djuan Wash of Sunflower Community Action said.
---
You want to support Anonymous Independent & Investigative News? Please, follow us on Twitter: Follow @AnonymousNewsHQ
---
This Article (Cop Guns Down A Former US Marine Corps Officer Suffering From Mental Illness) is free and open source. You have permission to republish this article under a Creative Commons license with attribution to the author and AnonHQ.com.