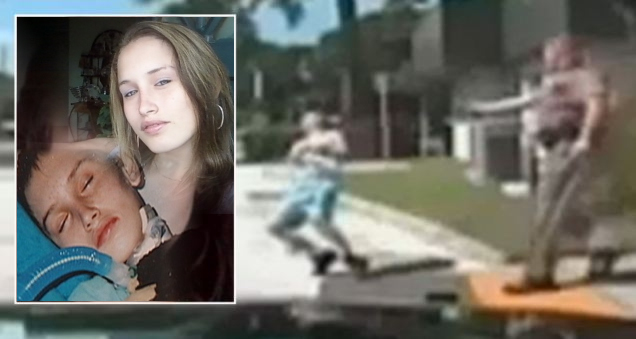 Although this story is not relatively new, it still definitely deserves some light.
In September of 2013, at the FHP Pinellas Park Substation, 267-pound Daniel Cole, a police officer from Florida shot Danielle Maudsley, a 20 year old in the back with a taser as she tried to make a run whilst handcuffed.
When the girl was tasered she fell forward unable to help herself as her nerves and muscles where disrupted and hit her head of of the ground. The police officer weighed over twice as much as the teen did and the teen showed no threat what so ever, the officer was just simply too lazy to chase after the girl so resulted in using his taser.
As a result of the girl hitting her head of the ground she became brain dead with some severe head injuries.
This of course brings up the question, 'Does our police force abuse the use of tasers?'. If a police officer would rather taser someone (which can cause extreme damage in unhealthy bodies) than chase after them because they are too lazy to do so then should something be done about it? Even if it where only fit trained police officers that are allowed to use tasers then that on it's own would be an improvement.
The police officer may have gotten away with causing the girl brain damage by the Florida Department of Law Enforcement but he is not of hook from the online community. Cole began receiving death threats on a couple of online forums and websites shortly after and of course still isn't fully off the hook to this day.
You can watch a video of the incident below:
---
Twitter: www.twitter.com/FLU5CH_Anonhq
---
Source: http://countercurrentnews.com/2014/03/florida-cop-tasered-cuffed-girl/