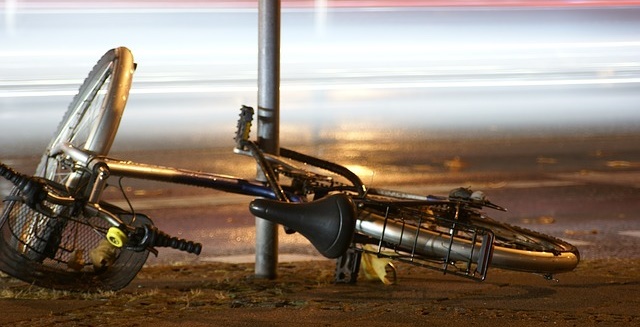 Not only did Ontario, Canada resident Sharlene Simon, 42, hit three teenage bicyclists with her SUV on her way home from a bar at 1:30 a.m. on Oct. 28, 2012 killing one and leaving another with permanent injuries; she is now suing the survivors along with the family and estate of the victim for emotional trauma.
Richard Esch and Jake Roberts, both 16 years-old at the time, and Brandon Majewski, 17, were riding their bicycles along a country road en route to a plaza for hot dogs when Simon careened into them, throwing Esch into a ditch and shattering his pelvis. Majewski was struck by the SUV's bumper, windshield and roof before being thrown up in the air and hitting the ground, sustaining injuries that would cause his death shortly thereafter. Roberts escaped the encounter with minor injuries.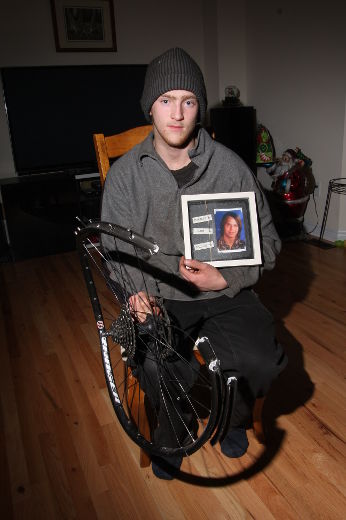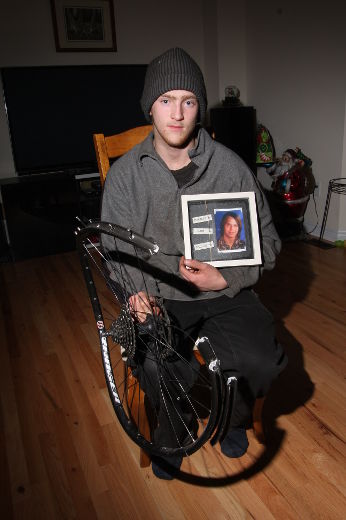 A couple, driving by the scene of the accident, stopped when they saw the bikes' reflectors. Melanie Lachance, a 36 year-old school teacher, got out of her car and held Majewski's hand as he lay dying. A toxicology report was undertaken on all of the victims, they tested clean of all substances. Simon, whose husband is a police officer in York County and who was following close behind, was not required to perform a Breathalyzer test. Her husband allegedly called the police, but never investigated the victims. Simon was allowed to leave as soon as police arrived on the scene. Lachance and other witnesses were required to stay until 5:30 a.m.
In her suit, Simon accuses the teens of "not applying their brakes properly" and of being "incompetent bicyclists." Simon claims the teens caused her to suffer Post-traumatic Stress Disorder, and is seeking $1.35 million in damages from all three teens, including the family/estate of the deceased.
"In my entire career I've never heard of anyone ever suing a dead child that they killed," Majewski family lawyer, Brian Cameron, told the Toronto Sun. "It's horrible."
Esch, a former snowboarder and hockey player, is still in therapy for his injuries and is unlikely to ever fully recover. The late Majewski was his best friend.
___________________________________________________________________________
Sources:
http://www.torontosun.com/2015/01/10/teen-injured-by-suv-upset-driver-is-suing-him-too
http://theantimedia.org/cops-wife-kills-teen-suing-family/