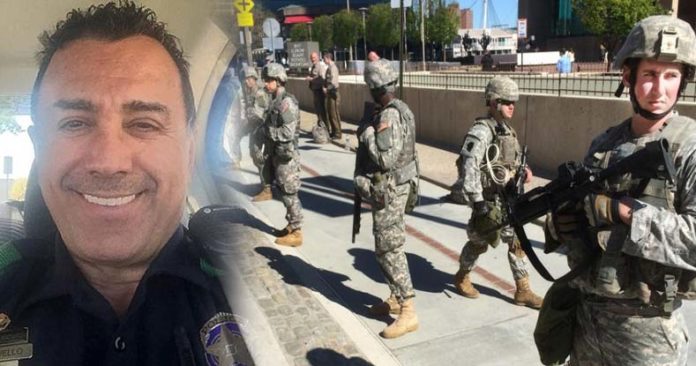 It's getting to the point that the corruption in today's police forces is no longer covert, but blatant. Those who are wrongfully killed or harassed by police have little recourse in a system that is designed to protect its own at the expense of the public. The Dallas Police Department has been the center of attention frequently in the past several years, in part due to the killing of five officers by a sniper, and in part due to corruption throughout the department. But has the recent firing of an officer for turning off his body camera, and lying to cover up the true nature of an incident, show a change in attitude with the department?
Officer Joshua Forner was accused of turning off his video recording equipment prior to using excessive force against a subject. He reportedly did this all prior to any other officers arriving on scene. The department's own investigation proved that he fabricated his statements. He also provided additionally conflicting statements when questioned again a year later. The department found that Forner did use excessive force, did intentionally disable his video camera, and then lied to cover it up. Termination would be the logical thing to do, however, Dallas has a history of looking the other way when it comes to misconduct.
One glaring example of how Dallas police went out of their way to protect corrupt officers came in the form of their police-involved shooting rules. In 2013, they changed their policy to allow cops who shoot people 72 hours to remain silent, before having to make a statement of any kind. The change also allowed the accused cop to review any and all witness statements and video before telling his side. The change accounted to constitutional witness tampering. The 72-hour rule lasted until August 2016, when it appeared that the Dallas PD was interested in real change.
Aside from the administrative cover-ups of police shootings, Dallas PD also engaged in routine racial profiling and targeting of minority communities. Whistle blower Officer Nick Novello came forward to expose the corruption, but was met with fierce resistance. According to Novello, citation and arrest quotas pushed from the chief all the way down, incentivized high arrest and activity numbers at the expense of the community. When complaints came in, they were routinely quashed and supervisors who understood the routine looked the other way.
So does the termination of a single officer for turning off his body camera mean the department is turning over a new leaf? The reality is probably not. Forner had a history of disciplinary action and his lies were too much to overlook. As far as the Dallas PD wanting to turn themselves around, the reality is that cops don't tend to change anything until their behavior is exposed to the public – until they are pressured by outside forces to make a change. Dallas PD has had a history of corruption going back decades, and it is unlikely to change any time soon.
Sources: Tech Dirt, Dallas News, The Free Thought Project.
---
This article (Does Firing of Dallas Cop Mark Change in a Troubled Department?) is a free and open source. You have permission to republish this article under a Creative Commons license with attribution to the author and AnonHQ.com.
---
Supporting Anonymous' Independent & Investigative News is important to us. Please, follow us on Twitter: Follow @AnonymousNewsHQ