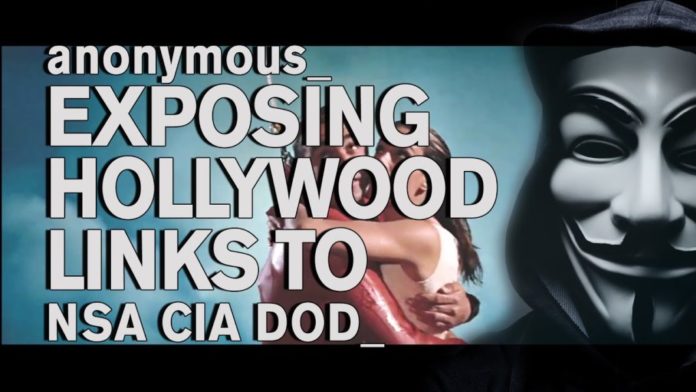 Have you ever wondered if there is someone deciding what the final version of a script could be? EXCLUSIVE: Documents expose what Hollywood promotes on behalf of the Pentagon, CIA and NSA
US military intelligence agencies have influenced over 1,800 movies and TV shows! Movies like The Transformers, James Bond, Iron Man, The Recruit and Meet The Parents have all been influenced. Added to that are TV shows like America's Got Talent or Louis Theroux documentaries.
This is a global concern! This is the latest anonymous message from 2017. This could be of interest to you! Important events could take place this year. Will 2017 be the year of the change? Watch the following material to find out!
The past 21 years of semi-acknowledged collaboration were preceded by decades in which the CIA maintained a deep-rooted but invisible influence of Hollywood. How could it be otherwise? As the former CIA man Bob Baer – whose books on his time with the agency were the basis for Syriana – told us: "All these people that run studios – they go to Washington, they hang around with senators, they hang around with CIA directors, and everybody's on board."
There is documentary evidence for his claims. Luigi Luraschi was the head of foreign and domestic censorship for Paramount in the early 1950s. And, it was recently discovered, he was also working for the CIA, sending in reports about how film censorship was being employed to boost the image of the US in movies that would be seen abroad. Luraschi's reports also revealed that he had persuaded several film-makers to plant "negroes" who were "well-dressed" in their movies, to counter Soviet propaganda about poor race relations in the States. The Soviet version was rather nearer the truth.
Protect net neutrality: https://www.battleforthenet.com/