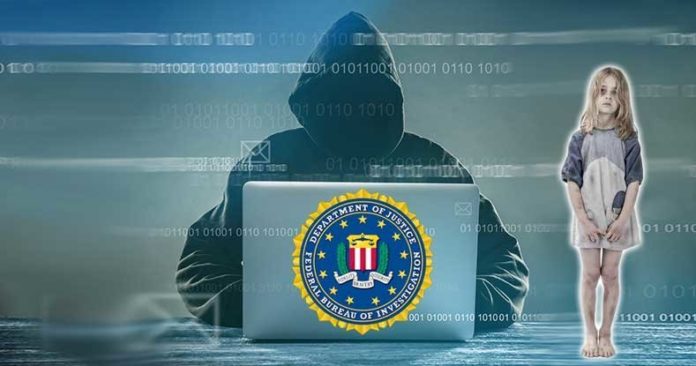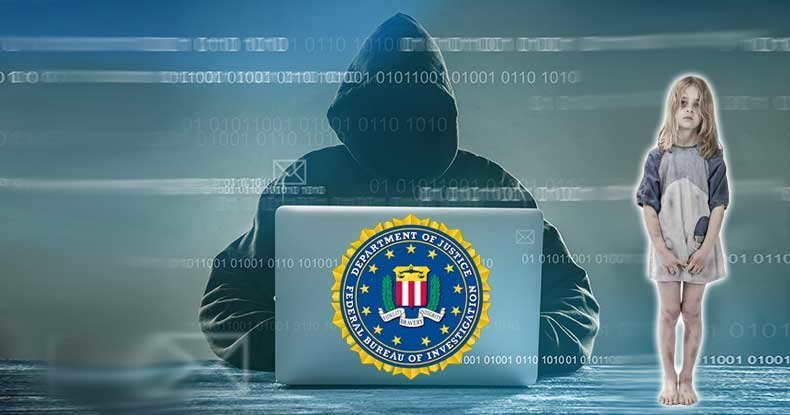 You may not have heard the news recently but last week it was reported by USA Today that the FBI ran a public website which disclosed and shared tens of thousands of illegal child pornographic images/video's. You can read the full article here: http://www.usatoday.com/story/news/2016/01/21/fbi-ran-website-sharing-thousands-child-porn-images/79108346/
To summarize the FBI infiltrated and hijacked the largest known trafficker of child pornography on the internet and for a period of two weeks ran the web site as administrators. The purpose in doing so was to trace all the visitors to the site and find all the people who interacted with and used the web site. In essence the FBI went undercover as owners of the web site and used the previously established infrastructure to fight crime.
The troubling fact of the matter though is that during the two weeks the FBI's operated the web page, federal prosecutors admitted to defense attorneys that the site distributed "more than 23,000 sexually explicit images and videos of children. Some of those could be downloaded directly from the government's computers." This means the the FBI literally broke federal laws on child pornography and directly engaged in illegal activity in an effort to find other people breaking those same laws.
As a result of their actions however, the FBI is said to have found the IP addresses of more than 1,300 violators will be charging 137 individuals with a crime. Besides violating federal laws, the FBI's actions in this matter raise into question serious ethical concerns. Spokespeople from the FBI have defended their actions saying "We had a window of opportunity to get into one of the darkest places on Earth, and not a lot of other options except to not do it, there was no other way we could identify as many players…..The decision whether to simply shut down a website or to allow it to continue operating for a brief period for a law enforcement purpose is a difficult one. "
Federal Law on Child Pornography States: "Images of child pornography are not protected under First Amendment rights, and are illegal contraband under federal law. Section 2256 of Title 18, United States Code, defines child pornography as any visual depiction of sexually explicit conduct involving a minor (someone under 18 years of age). Visual depictions include photographs, videos, digital or computer generated images…….Federal law prohibits the production, distribution, reception, and possession of an image of child pornography using or affecting any means or facility of interstate or foreign commerce…….Any individual who attempts or conspires to commit a child pornography offense is also subject to prosecution under federal law."
Source: http://www.justice.gov/criminal-ceos/citizens-guide-us-federal-law-child-pornography
This just adds to the conversation surrounding the government, federal laws, and the fact that the same laws which govern the citizens of the country not applying to Federal agencies or Federal officials. It only speaks to the disconnect many people feel against their government. Why is that the laws which every citizen in this country must abide by not apply to Federal organizations? If the FBI, CIA, DHS, NSA can all break laws and violate the constitution then what is the point of having the constitution at all?
Everyone wants child pornographers off the street and in jail, that is not the point here. The question remains is illegally distributing 23,000 videos and images worth the capture of 137 people? Should the FBI officials who shared these images, in doing so breaking federal law, also be charged with a crime?
---
This article (FBI Illegally Shared Child Pornography To Catch Criminals. Should They Go To Prison As Well?) is free and open source. You have permission to republish this article using a creative commons license with attribution to the author and AnonHQ. Join the conversation at www.anonboards.com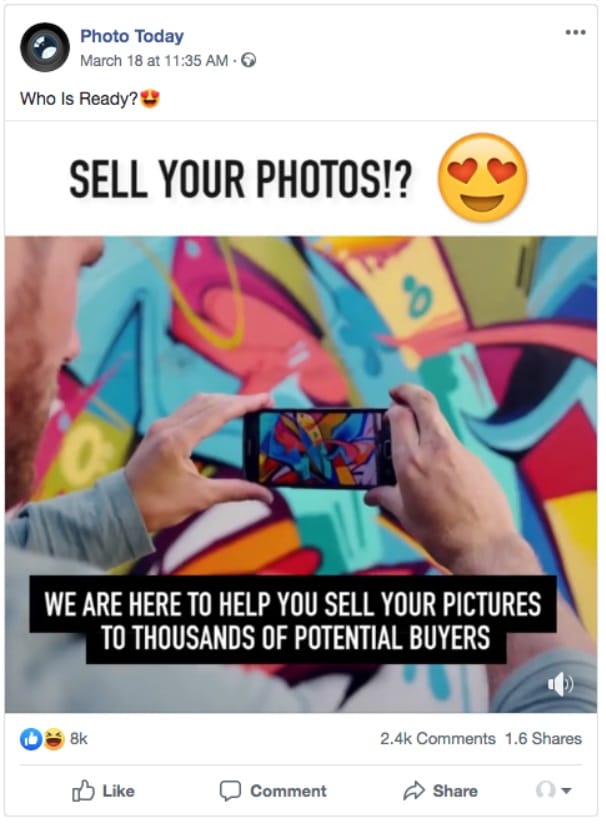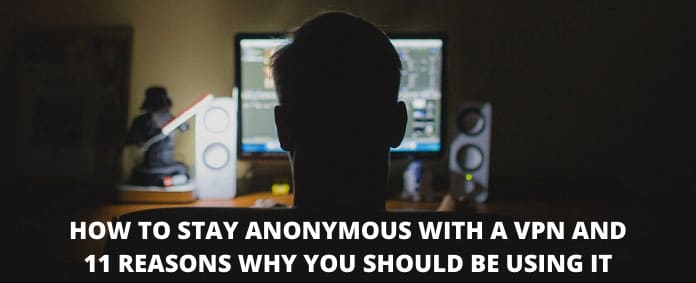 Get Your Anonymous T-Shirt / Sweatshirt / Hoodie / Tanktop, Smartphone or Tablet Cover or Mug In Our
Spreadshirt Shop
!
Click Here