The FBI and the US Marshals service have joined the hunt for Texas teen Ethan Couch, who has gone missing two years after getting probation for killing four people in a drunken driving crash. Couch, now 18, was sentenced in 2013 to 10 years of probation after he crashed into a group of people in Burleson, Texas, while driving drunk from beer they stole from a Wal-Mart. Couch's probation terms stated he could not drive, drink alcohol or use drugs; he isn't supposed to lose contact with his probation officer either.
However, a six-second video posted by a witness on Twitter on December 2 appeared to show him clapping and laughing after another man jumps on a beer pong table.
ya boy ethan couch violating probation. i got more if u want @CityofBurleson@TarrantCountyDApic.twitter.com/otiGprQ1uD

— h (@BlondeSpectre) December 2, 2015
Soon the evidence went viral, consequently Couch and his mother Tonya vanished. On December 15, a Texas judge issued an arrest warrant for Ethan, after he failed to report to his juvenile probation officer on December 10. An officer found Couch's home emptied out. Tonya's truck was also missing. "With the amount of money the family has, obviously they have the means to kind of stay off the radar if they want to," said Samantha Jordan, a spokeswoman for the district attorney's office in Texas' Tarrant County.
Tarrant County Sheriff Dee Anderson told CNN:
"I was not surprised. I predicted two years ago that something bad was going to happen of this. It didn't shock me at all. I wasn't surprised at all that he ran. I wouldn't be surprised [if Couch and his mother have made it out of the county]. They had a good start. I don't believe they are the kind of people that would have run a short distance. We all know the family has plenty of money and I think this was planned…You can run, but you're always going to be looking over your shoulder. We're not going to give up. We're going to come after you. We're going to find you, wherever you are."
In a statement, Colleen Sheehey-Church, Mothers Against Drunk Driving's national president expressed "outrage and disbelief" that the teen has not paid for his crime.
"Four people were hit and killed, and no one was held responsible. This is egregious. 'Affluenza' aside, Ethan Couch appears to show blatant disregard for the law, and he must be held accountable. The families impacted will never have their loved ones back; Ethan Couch must have consequences for his actions."

Police said Couch was speeding on the night of June 15, 2013 when he lost control of his pickup truck, barreled down a road and ploughed at up to 70mph into a group of people who were helping Breanna Mitchell, whose SUV had broken down. Mitchell, a youth pastor named Brian Jennings, Hollie Boyles, and her daughter, Shelby, were killed. Parents of Sergio Molina, the teen travelling with Couch who was thrown from the car and is paralyzed, brain-damaged and unable to speak, sued the Couch family for $2million.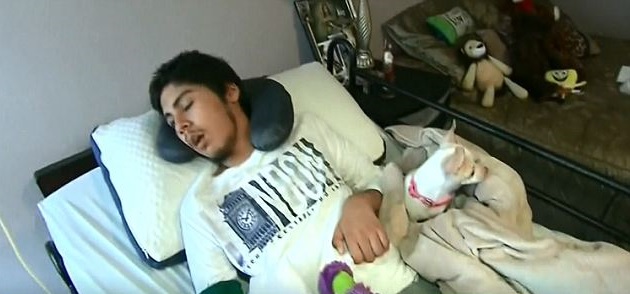 Three hours after the crash, tests found that Couch had a blood-alcohol level of 0.24%, three times the legal limit for people 21 and over. On December 4, 2013, Couch pleaded guilty to four accounts of intoxication manslaughter and two accounts of intoxication assault. Prosecutors had asked for 20 years behind bars, but the judge sentenced Couch to a decade of probation; he was also ordered into long-term mental health treatment, away from his parents' influence.
UPDATE: as soon as Ethan Couch is found..TARCO DA will schedule new hearing to have him tried as an adult. @FOX4

— Brandon Todd (@BrandonToddFOX4) December 18, 2015
Couch's attorneys argued that his parents, because they spoiled him, were partly to blame for the crash. Couch's defense hinged on a psychologist's evidence that the teen could not understand the consequences of his actions because he had been raised by "profoundly dysfunctional" millionaire parents who encouraged his bad behavior.
"Instead of the golden rule, which was 'Do unto others as you would have them do unto you,' (Couch) was taught 'we have the gold, we make the rules'," Dick Miller had testified. The then 16-year-old made national headlines for citing "affluenza" or being spoiled by his rich parents, as his defense. "I wish I hadn't used that term. We used to call these people spoiled brats," Miller told CNN at the time.
---
This Article (FBI, US Marshals, Texas Cops Hunt For 'Affluenza' Teen Who Killed 4 In Drunken Driving Crash) is free and open source. You have permission to republish this article under a Creative Commons license with attribution to the author and AnonHQ.com.