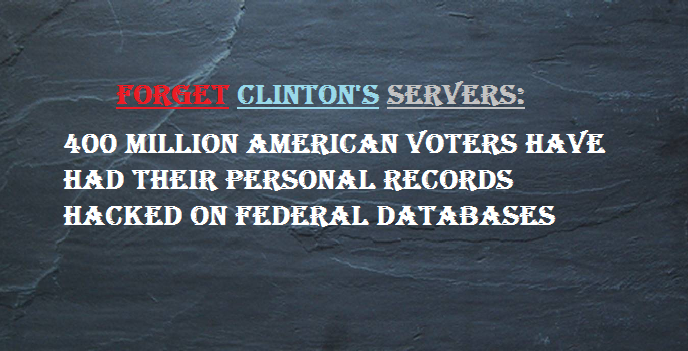 While the media has society transfixed on Hillary Clinton's email servers, what few are reporting on is the fact that over the course of the last half year, three separate hacks on federal databases have released the private information of over 400 million Americans.
As reported by Softpedia, the most recent hack released the information on 154 million voters. This data includes each citizens "address, city, state, ZIP code, age, estimated income, ethnicity, first name, last name, gender, political party association, phone number, voting frequency, congressional and State Senate district affiliation, information about income, likelihood to have children, email addresses, Facebook profile URLs, and if the voter owned a gun."
Sample of Information Obtained
The population of the United States is estimated roughly around 330 million people. When 400 million records have been released in hacks, this number includes a portion of the population who have since become deceased. Remember in many voter fraud cases, dead people somehow cast votes in favor of the winning candidate. But 400 million records in a population of 330 million, you have to think that nearly every citizen who has ever signed up for a vote in the United States in the last 50 years has now had their information hacked – there is even proof.
American citizens were legally required to submit this information in order to sign up and cast a vote. Thus, this information is the responsibility of the federal government to protect. All of this information was hacked on federal databases, under the protection of the federal government. These are hacks which have jeopardized our national security and effected the privacy rights of over 400 million Americans.
You do hear about the main stream media talking about federal servers being hacked, jeopardizing national security and peoples safety. Only they are all talking about Hillary Clinton and her infamous emails. Conservatives are calling to abolish federal agencies and for elected officials to resign over past hacks, only they are talking about IRS database breaches. No one is talking about the hacks of the citizens – why?
Clinton's political rivals are silent to answer to the fact that under their watch – Republicans have control both the House and Senate since 2014 – federal servers hosting the personal information of American citizens have been repeatedly hacked. They are guilty of the same negligence they charge Clinton and the IRS with.
Why is there no mention of this in the main stream media? These hacks are not partisan, they effect everyone. You should be as outraged about these hacks as everyone has been about Clinton's email servers. Again, all this information would not have been released it was not first required by the government and then stored on their servers. The government had a duty to protect us and failed.
12-29-2015 | Personal Details of 191,337,174 US Voters Hacked on Misconfigured Federal Database: http://news.softpedia.com/news/misconfigured-database-exposes-details-of-191-million-us-voters-498185.shtml
1-3-2016 | Second Leaked Data-Base Containing 19 million records on Demographic Information on Specific Voters & 56,722,986 More Voters: https://www.databreaches.net/did-a-christian-right-wing-organization-expose-private-details-of-millions-of-people/
5/23/2016 | 154 Million More Voter Records Hacked: http://news.softpedia.com/news/hackers-breach-us-company-and-unwittingly-expose-154-million-voter-records-505553.shtml?utm_content=buffer871e1&utm_medium=social&utm_source=facebook.com&utm_campaign=buffer
---
You want to support Anonymous Independent & Investigative News? Please, follow us on Twitter: Follow @AnonymousNewsHQ
---
This article (Hacked Voter Registration Databases Exposed 400 Million Americans Personal Records) is a free and open source. You have permission to republish this article using a creative commons license with attribution to the author and AnonHQ. Join the conversations at www.anonboards.com
---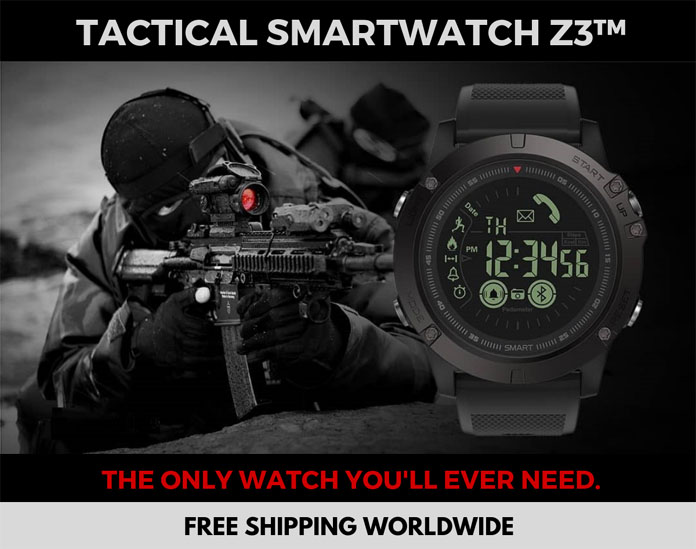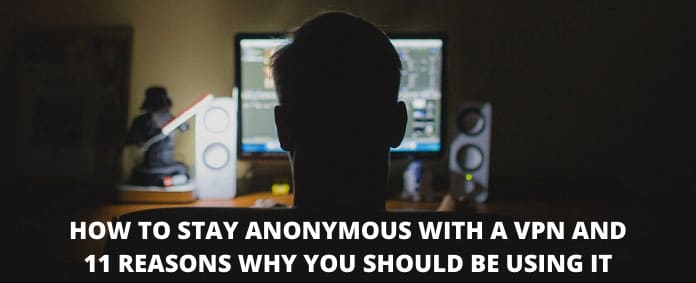 Get Your Anonymous T-Shirt / Sweatshirt / Hoodie / Tanktop, Smartphone or Tablet Cover or Mug In Our
Spreadshirt Shop
!
Click Here
Remove all ads by clicking here