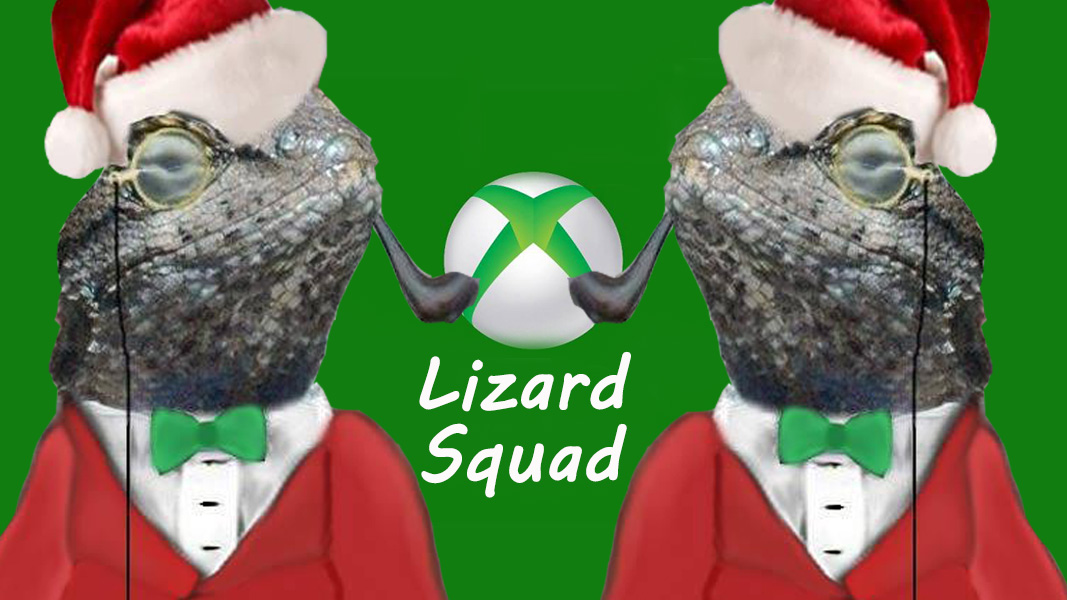 Lizard Squad is selling DDoS attacks as a service for $5.99 a month. So now you can rent out their cyber-attack wares to take down any online gaming networks or can use their services against any portal on the web, including large websites or Internet services, like an expert.
The gang of hackers, known for regularly attacking Sony's PlayStation Network and Microsoft's Xbox Live in 2014, and lately responsible for hacking Malaysia Airlines website, and taking down Facebook and Instagram, has launched Lizard Stresser, a tool for launching distributed-denial-of-service (DDoS) attacks. Stressers or boosters are Internet programs that can automatically launch DDoS attacks.
The group also launched a criminal service Shenron that allows customers to securely purchase drugs and have them shipped to their home, and an SEO and spamming service to help customers gain popularity with ease.
In lieu of its rent a hack services, Lizard Squad is only accepting bitcoins. A 100-second server attack costs $5.99 a month; an 8-hour hack costs up to $129.99 a month. For $500, customers can launch unlimited attacks.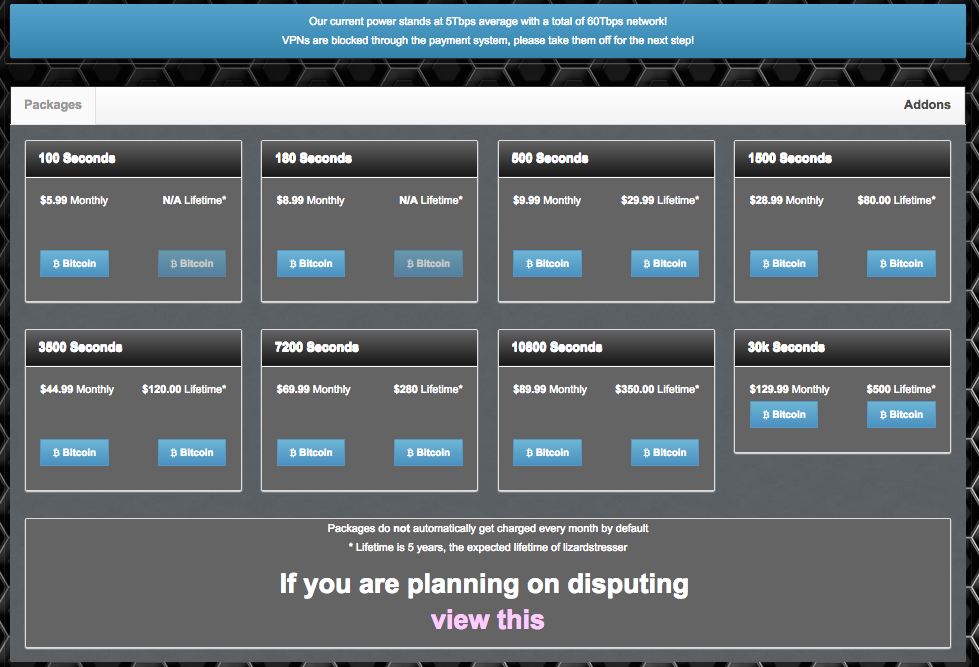 The terms of service stipulate: Permission is granted to stress test dedicated servers and networks owned by you. This is the oppurtunity [sic] to make your firewalls better, not to misuse against the law. This is a license given to you and anything you do while on http://lizardstresser.su/ is your own responsibility as we are not liable.
As an additional safeguard, the Lizard Stresser service prevents you from using virtual private networks to conceal your identity and location. Free trials are not allowed. Refunds are strictly prohibited.
A Lizard Squad member told the Daily Dot, "The attacks on PSN and Xbox Live were all a huge marketing scheme. Playing games on Twitter is fun, but it comes down to the money. The objective here for me at least—can't speak for others—is money". "The launch of Lizard Stresser will be the group's last move before they "vanish off back to the caves where we came from," he added. He was right – their Twitter account @LizardMafia was suspended after they announced their services on the social media platform: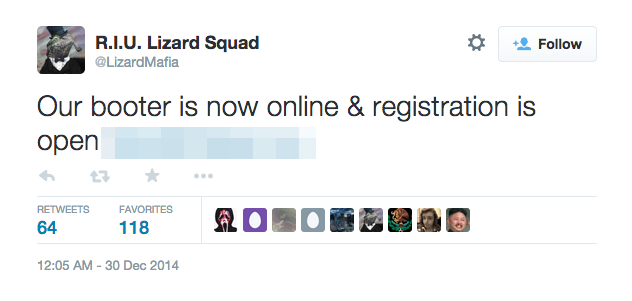 ---
Anonymous recommends: Protect your PC & mobile devices from hackers & governments & surf anonymously
---
Source:
http://www.topsecretwriters.com/2015/01/lizard-squad-now-selling-hacking-services/