The reported 'glitch' that brought down Facebook , Instagram and Tinder in Asia, the US, Australia and the UK for no less than 40 minutes on January 27 was not caused due to any 'self-inflicted outage' as stated by Facebook; the social media platforms were in fact hacked by Lizard Squad which just a day ago took down Malaysia Airlines website for no rhyme or reason.
Facebook, Instagram, Tinder, AIM, Hipchat #offline #LizardSquad

— Lizard Squad (@LizardMafia) January 27, 2015
Thirsty blokes currently trying to access Tinder. The thirst is very real. pic.twitter.com/zx9oKP7R55

— Dave Cheng (@drearyclocks) January 27, 2015
The 'attack' affected access from PCs and mobile versions of both websites; the social media giant's Instagram service was also inaccessible. Attempts to access Facebook and Instagram over multiple sites had returned "this webpage is not available" and on Safari, "the server where this page is located isn't responding". "Sorry, something went wrong. We're working on it and we'll get it fixed as soon as we can," said a message on the Facebook website. The dating app Tinder, which relies on Facebook to provide its service, was also affected.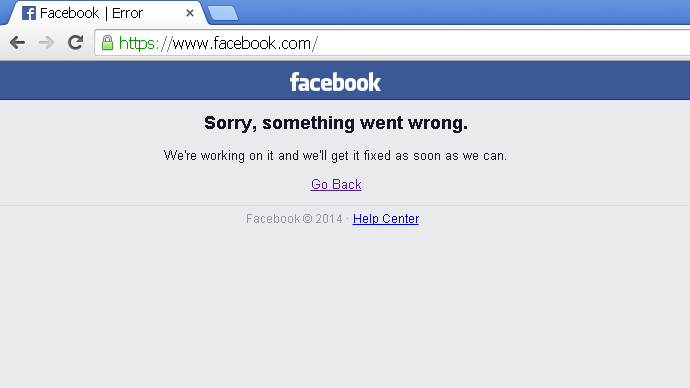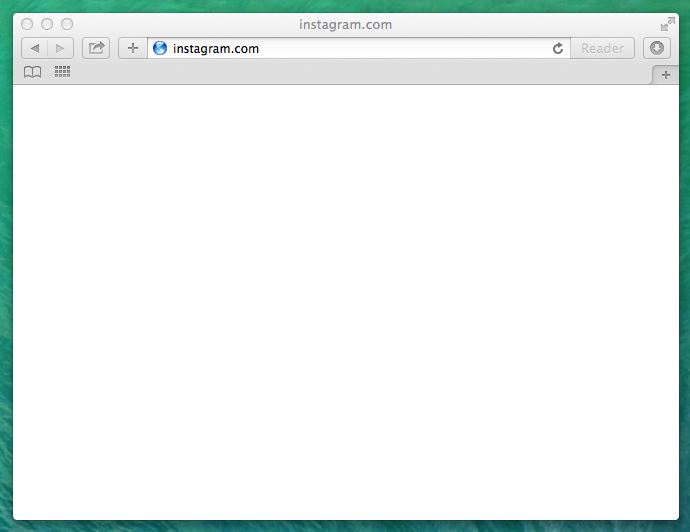 Later Facebook in a statement said: "Earlier today many people had trouble accessing Facebook and Instagram. This was not the result of a third party attack but instead occurred after we introduced a change that affected our configuration systems. We moved quickly to fix the problem, and both services are back to 100% for everyone". This image shows how the 'attack' unfolded: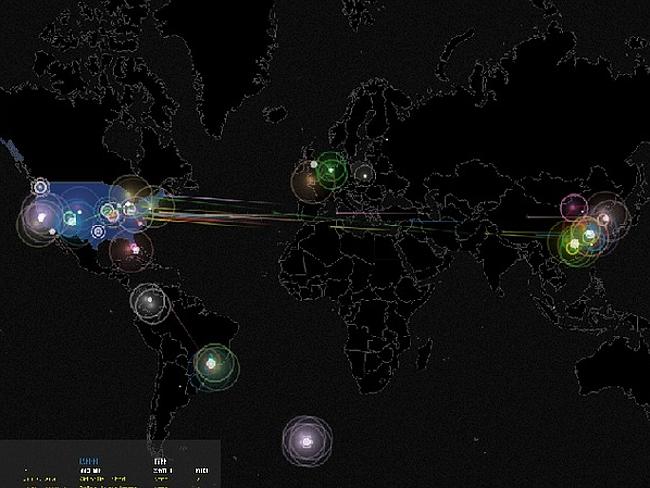 Social media addicts freaked out on Twitter to complain and joke, and soon hashtags like #ThingsIDidWhenFacebookWasDown #facebookdown and #SocialMeltdown2015 started trending:
Instagram and Facebook are down because they can't handle your duck face anymore. #InstagramDown #FacebookDown

— 9GAG (@9GAG) January 27, 2015
#ThingsIDidWhenFacebookWasDown Wasted minutes of my wild and precious life on #Twitter, instead of wasting them on #Facebook. #facebookdown

— David Ruggero (@ThatSeattleGuy) January 27, 2015
Facebook is down? Maybe time to get some fresh air? #facebookdown pic.twitter.com/UnLvepJgUy

— Bingo Island (@bingoisland) January 27, 2015
We all survived facebook down! #news #facebook #facebookdown #ThingsIDidWhenFacebookWasDown #Qatar #KSA #Gulf pic.twitter.com/QzVHhDu5JM

— WakraLab.com (@WakraLab) January 27, 2015
#facebookdown #ripfacebook pic.twitter.com/Qm9Iea9lO2

— Nathan Seyeau (@NSeyeau) January 27, 2015
Yes, FB & Insta are down. No, it's not a police matter. Yes, we're enjoying the break from baby & food pictures. No, we can't arrest anyone.

— QPS Media Unit (@QPSmedia) January 27, 2015
OMG WTF FACEBOOK IS DOWN HOW WILL WE READ CASUALLY RACIST COMMENTS NOW

— The NT News (@TheNTNews) January 27, 2015
It's, like, really snowing in New York and now Facebook and Instagram are down. The hipster apocalypse has begun.

— Jess Brammar (@jessbrammar) January 27, 2015
Things to do during #SocialMeltdown2015 1. Take a selfie 2. Melt down further because we can't instagram it. . #facebookdown #instagramdown

— Yash Patel (@YashiDP) January 27, 2015
Status Update: #Facebook is Down … #facebookdown pic.twitter.com/BvM89MnZsm

— Basit Alvi باسط علوی (@bpk69) January 27, 2015
Currently Down: – Facebook – Instagram – Tinder Currently Up: – Google+ – mySpace

— Austin Hunt (@AustinHunt) January 27, 2015
"What did you do while Facebook was down, Grandpa?" The old man's voice trembled. "I tweeted."

— Philip Michaels (@PhilipMichaels) January 27, 2015
brb, resorting to cannibalism RT @PzFeed: Facebook, Instagram, Tinder, AIM, and Hipchat are down.

— Kevin Roose (@kevinroose) January 27, 2015
Let us reflect on the tragic events of #SocialMediaMeltdown2015 by looking at status updates we tragically never saw. http://t.co/X7Ymjgvbsl

— Dan and Maz (@DanAndMaz) January 28, 2015
How Facebook Addicts should handle the outage #facebookdown pic.twitter.com/mZMMqVUeqv

— Cyprian, Is Nyakundi (@C_NyaKundiH) January 27, 2015

---

Anonymous recommends: Protect your PC & mobile devices from hackers & governments & surf anonymously 

---