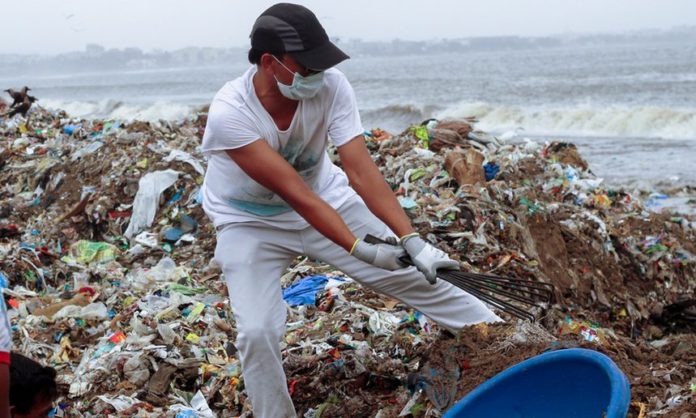 In what is being billed as the world's largest beach cleanup, 1,500 volunteers over a period of one year painstakingly cleared 3 million tons of trash from western Mumbai's one-and-a-half-mile long Versova Beach.
Beginning of a Difficult Journey:
When 33-year-old lawyer Afroz Shah and 84-year-old neighbor Harbanash Mathur began cleaning one of the most polluted beaches in the world last October, it was covered with an almost 5-and-a-half feet high mountain of trash, accumulated over two decades. Instead of waiting for the government agencies to bat an eyelid, Shah and Mathur took it upon themselves to protect the beautiful coastline.
Our fight to clean our ocean is based on the fact that there is not much action at the ground level .@UNEP and @ErikSolheim joins at ground. pic.twitter.com/LhrFltkWkZ

— Afroz Shah (@AfrozShah1) September 29, 2016
Shah told The Washington Post:
"I already had an inclination to protect the environment, and then one fine day I saw huge patches of plastic and filth on the beach from my balcony. The amount of plastic on the beach had to be seen to be believed. It was a horrendous and disturbing sight."
Massive beach cleaning @VersovaBeach. #SwachhBharatAbhiyan @narendramodi pic.twitter.com/7KoU6RBVmW

— [email protected]@[email protected] (@Avis68Iyer) October 2, 2016
The idea that started with just two activists, expanded to 1,500 volunteers over the last year. The year-long community effort, which also drew the attention of the United Nations, saw 3 million tons of trash removed from the beach. From shoulder height, the mountain of trash has been brought down to ankle height, added Shah.
In August, Lewis Pugh, United Nations' Patron of the Oceans, joined over 500 residents in helping achieve a humongous but not an unachievable task. In a statement, Pugh applauded the incredible effort of the volunteers:
"Up to 13 million tons of plastic and crazy amounts of other rubbish end up in our oceans every year. If you look at the thousands of tobacco pouches or discarded schoolbags washed up here, it is a sad reflection of a society's lack of understanding on the implication of their actions. We are damaging our environment, our food chain and our health in ways that we have not even begun to understand. But each one of us has the power to turn that around. We can stop it at source, in our homes and on our beaches."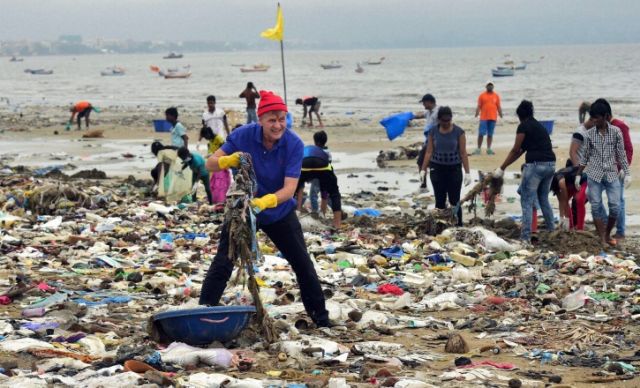 In September, Erik Solheim, head of the United Nations' Environment Programme, advanced his travel plans purposely, in order to take part in the clean-up drive. He told NDTV:
"These are among the most polluted beaches in the world. I've never seen such a horrendous sight. I was shocked. I had seen it in photos but it was still quite a bit to see all this plastic and the kind of things that are thrown. They are doing a fabulous job and we all need to support it. And there is a message for all of us."
Thanks so much Afroz Shah & volunteers for showing me the Versova cleanup.
Truly remarkable what you've accomplished!
An example for others! pic.twitter.com/FJhLRAz1G3

— Erik Solheim (@ErikSolheim) October 2, 2016
The Plastic Plague:
Some researchers estimate there will be more plastic than fish in our oceans by the year 2050. Researchers have found 750,000 microplastic pieces per square kilometer in the Garbage Patch, and the marine life is riddled with them. In 2010, eight million tons of plastic trash ended up in the ocean from coastal countries, and the figure is set to rise.
The Ellen Macarthur Foundation estimates that 311 million tons of plastic were produced in 2014, which will double within 20 years. Plastic causes $13 billion of damage to the marine environment each year, according the UN, which affects the fishing, shipping and tourism industries.
We're at a tipping point; can we save our oceans from environmental ruin?
The mountain of trash at Versova Beach is just one testament to the seriousness of the world's plastic problem. Nonetheless, the 1500-odd Versova resident volunteers are trying to make a difference by clearing as much plastic as possible, before it gets washed back from the shore out to sea.
"We are ocean lovers, and our engagement will continue with the beach and ocean till our oceans are clean."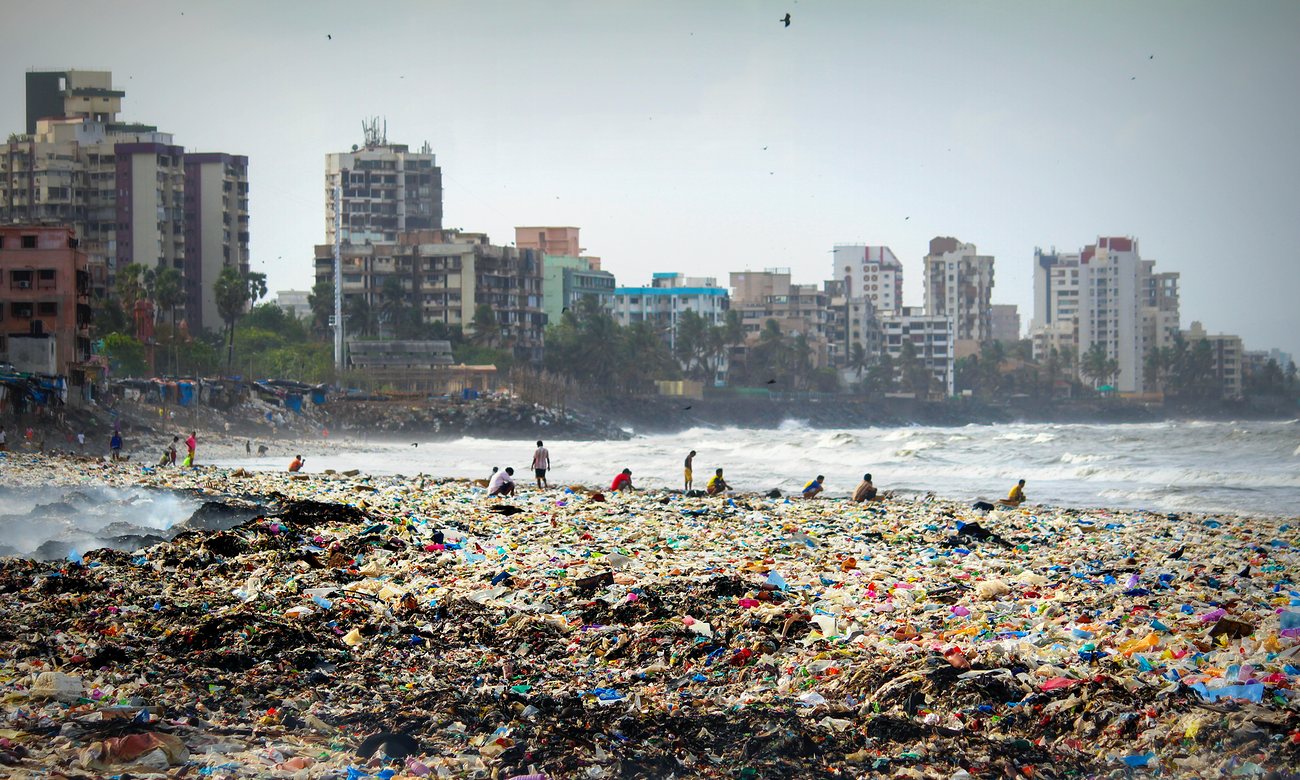 ---
This article (India: 1500 Volunteers Clear 3 Million Tons of Trash from Mumbai Beach) is free and open source. You have permission to republish this article under a Creative Commons license with attribution to the author and AnonHQ.com.