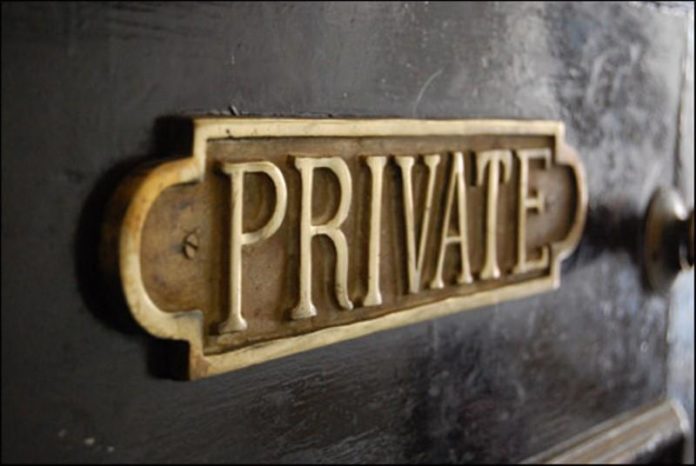 To get any of your information, it's as easy as typing your email on Google and waiting for the results. Hackers and big companies alike can track you in many different ways – from stocking your photos to studying your check-in, to display customised advertisements on your social media pages. In short, these companies and individuals make big money from spying on you.
So how do we keep ourselves out of the big picture and keep our online footprint to a minimum?
Google Chrome
Google Chrome is a widely used browser and because of its market, there are great tools and plugins available to customise your browser and check for yourself the websites who are stealing your information for profits.
It is one of the best advertisement blockers out there. AdBlock Plus will block most of the unwanted advertisements for you. It's as simple as click and go.
This Chrome plugin does an amazing job in blocking the uninvited tracking cookies and third-party plugins on many websites. Ghostery shows you all the goings-on that are happening behind a simple webpage; giving you the option of blocking them all at once or one by one. This plugin isn't limited to social media websites either, it also works around advertising systems and their publishers as well.
This extension is a lot like the one mentioned above, and it will alarm you of any type of script running on a website. The only difference between ScriptNo and Ghostery is that ScriptNo is going to run off on everything, while Ghostery will tell you what is going off on some things. Because of this plugin, you will see a lot of sites not load properly. Therefore, you will have to selectively enable some scripts that you think are required to run the websites – which will help you not to kill the actual information on the page.
In simple words, this is a feature that will allow you to mask your emails, give you strong passwords, and will enable your 'do not track' option.
However, be warned: Abine is a paid service.
It also gives you the option of not only stopping your traffic but masking your email address, too – one less worry about those spam emails coming, and your information going out to third-party vendors. Additionally, it also masks your credit and debit card information.
The plugin also allows you to stop the tracking of websites – putting a halt to all those third-party data exchanges happening at the back end of the web page. After installing this plugin, make sure to clear your browser history from the start, and log out of all the websites.
Finally, try using the 'Incognito Mode' whenever you can.
Firefox
Firefox is also a famous browser and is mostly favoured by developers. Like Google Chrome, Firefox also has plugins that are altered for the Firefox browser.
Like Google Chrome, AdBlock Plus is also an important part of Firefox to enhance your browsing experience and save you from all the flow of annoying advertisements.
Just like Google Chrome, this plugin is also available for Firefox, giving its users information about hidden scripts. Using it is as simple as 'click and block.'
All you need to do is go on the website and it will automatically detect what browser you are using. From there it will provide you with the compatible plugin; but before you do, you'll need to register yourself.
Yes, you read that correct. Like Google Chrome's ScriptNo, Firefox's plugin NoScript does the same job. It provides you with the overwhelming stats of the web page you visit. However, the information it shows you is staggering and tends to block almost everything, which breaks the website. Therefore, you'll have to select the scripts you want running in order for the web page to work properly.
However, if you like that everything on a web page shouldn't run without your permission, then this plugin is for you.
This plugin was created by researchers at the International Computer Science Institute at Berkeley University. For now, the plugin is in its experimental stage and is only available to Firefox users.
However, this plugin will protect users from third-party cookies that are placed on many websites by Google+, Facebook, Twitter, among others.
We recommend installing AdBlock Plus, Priv3 and Ghostery if you're not planning to install all of the above-mentioned plugins, as they will be enough for a normal user. NoScript is for users that have some knowledge of websites and want to have more control.
Lastly, log out of all the services you use on Firefox, clear the histories, and in Firefox's settings, enable the 'do not track' option. For additional safety, use 'private browsing.'
Safari and Internet Explorer
With the famous browsers now aside, let's explain the ones that are found pre-installed within the operating system. Many people are still happy to use them. However, let us inform you that by using your default browsers, this doesn't make you any safer.
Recently, an article was published by Microsoft explaining how Google bypassed user privacy settings on Safari and then tracked them. In response, developers at Microsoft created a list that you can employ on your Internet Explorer 9.
There are similar plugins, however, that have been developed for these browsers. Abine is available for both Internet Explorer and Safari. There is an AdBlock Plus for Safari and Internet Explorer, also.
Also worth mentioning is the CCleaner. You can use it for all of the browsers installed on your machine; to wipe out your history, forms, passwords, cookies, by a simple click. All you need to do is select the browsers and their content that you wish to delete.
It also shows browser plugins and allows you to enable and disable the plugins from one place.
Smart Phone Browsers
There are many smartphone companies out there. Almost each and every one of them has developed their own browser, with the majority of users preferring the default browser. However, there are many browsers that come with options that can protect you. For instance, you can check to see if your browser has the option of 'incognito mode' or 'privacy mode.'
In addition, when using social media services, try using their applications and not the browser. If you do use the browser for your social media or bank services, make sure to remove and delete the history on a daily basis.
If you want to download the browser, we recommend using Firefox for Android as it automatically detects and deletes your private data that builds up.
Moreover, for the iOS, we recommend using Dolphin Browser, for it also shares similar features.
If you know of any good plugins or extensions that we've missed, share them in the comments below. Happy browsing.
---
This article (Keeping Your Internet Browsing Private) is a free and open source. You have permission to republish this article under a Creative Commons license with attribution to the author and AnonHQ.com.
---
Supporting Anonymous' Independent & Investigative News is important to us. Please, follow us on Twitter: Follow @AnonymousNewsHQ